Let's Talk About 'Space Sweepers' And Its Post-Apocalyptic Space-Age Ensembles
If you're a space film junkie and also a fashion enthusiast at heart, you will LOVE this film.
South Korea has outdone itself once again with their a new-age, space sci-fi film Space Sweepers. The blockbuster film starred Song Joong-ki along with Kim Tae-ri, Jin Seon-kyu, and Yoo Hae-jin. The main cast who make up the crew of a space junk collector ship called Seungri (means Victory in Korean) oozed with wit and belligerence in response to the film's post apocalyptic and space-age timeline. Set in 2092, the four leads were tasked to collect junk around the Earth's orbit to survive. After the discovery of a "deadly" robot called Dorothy, the team was faced with a sudden turning point that will change their lives forever.
Space Sweepers wasn't like any space film because it showed a complete opposite of what we think the future looks like clothes-wise! Far from shiny spacesuits, fashion-forward flying saucer-shaped dresses, or knee-high metallic boots we envisioned for the future, the film featured beaten down clothing from Earth. The wardrobe of the entire cast clearly spoke about the narrative of the film. To get a better grasp of the film's reality, think about the line that separates the privileged from the many few who are left in Earth to die. Space junk collectors like Joong-ki and his crew had no choice but to wear clothes that are only good enough for them to survive in. In one distinct scene from the film, Joong-ki was forced to give up his magnetic space boots for a chance to take a look at a morgue that might have his long lost daughter. To no avail, Joong-ki left the morgue shoeless and proceeded to drive their space ship with just socks on.
The main cast definitely remained determined, fearless, and resilient all throughout the film although they had to go through poverty, injustice, and heartbreaking environmental impacts all at the same time. Take a look at the gallery down below as we dissect their character's personalities and ensembles in the film. From Hae-jin's sarcasm, Seon-kyu's heart and brawn, to Tae-ri's mental prowess, and Joong-ki's mindfulness, we made sure that you will get a better glimpse of their roles through their memorable ensembles down below.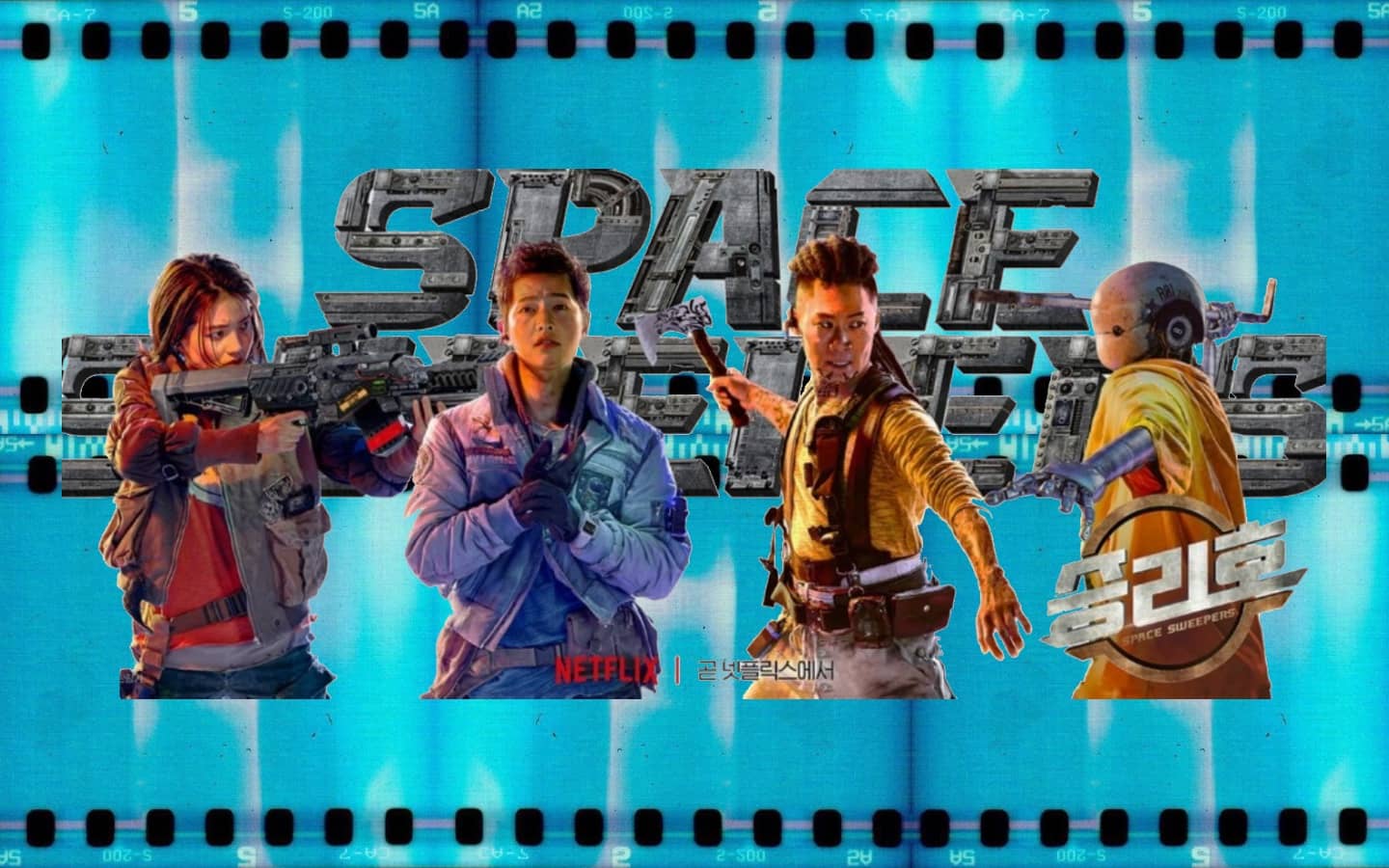 Space Sweepers
Space Sweepers
Photo Courtesy of Netflix