Stye Evolution: Here's How Donny Pangilinan Became Our New Streetwear Crush
Take a closer look at his style and his best fashion moments so far!
A lot of people might not know this yet but Donny Pangilinan has always been under our style radar. We significantly praise him for being a minimalist and a streetwear enthusiast even before he rose into fame. Almost always in graphic or plain tees, tapered trousers, and his go-to Adidas sneakers, Donny never misses the mark when it comes to well-styled menswear outfits. At first glance, he can be easily mistaken as a model because of his towering height and his off-duty looks!
Filipino streetwear brand OXGN was quick to pick up Donny's budding name in the fashion industry. In this partnership, Donny was able to wear and start trends such as out of this world tie dye tees, oversized blazers, belt bags, and statement sneakers. Not long after this, Donny took his outfit game to the next level by incorporating pieces from luxury brand Kenzo! During the success of the hit TV series He's Into Her, his style took off to even greater heights as he began to explore more silhouettes, colors, and brands. Donny went from someone who's always in monochromatic outfits to a somebody in the local fashion industry who's now more welcoming when it comes to wearing brighter and bolder statement pieces.
In the gallery down below, we looked into his complete style evolution and his greatest fashion moments so far. Do you agree that Donny might just be the most stylish Filipino Gen Z star today?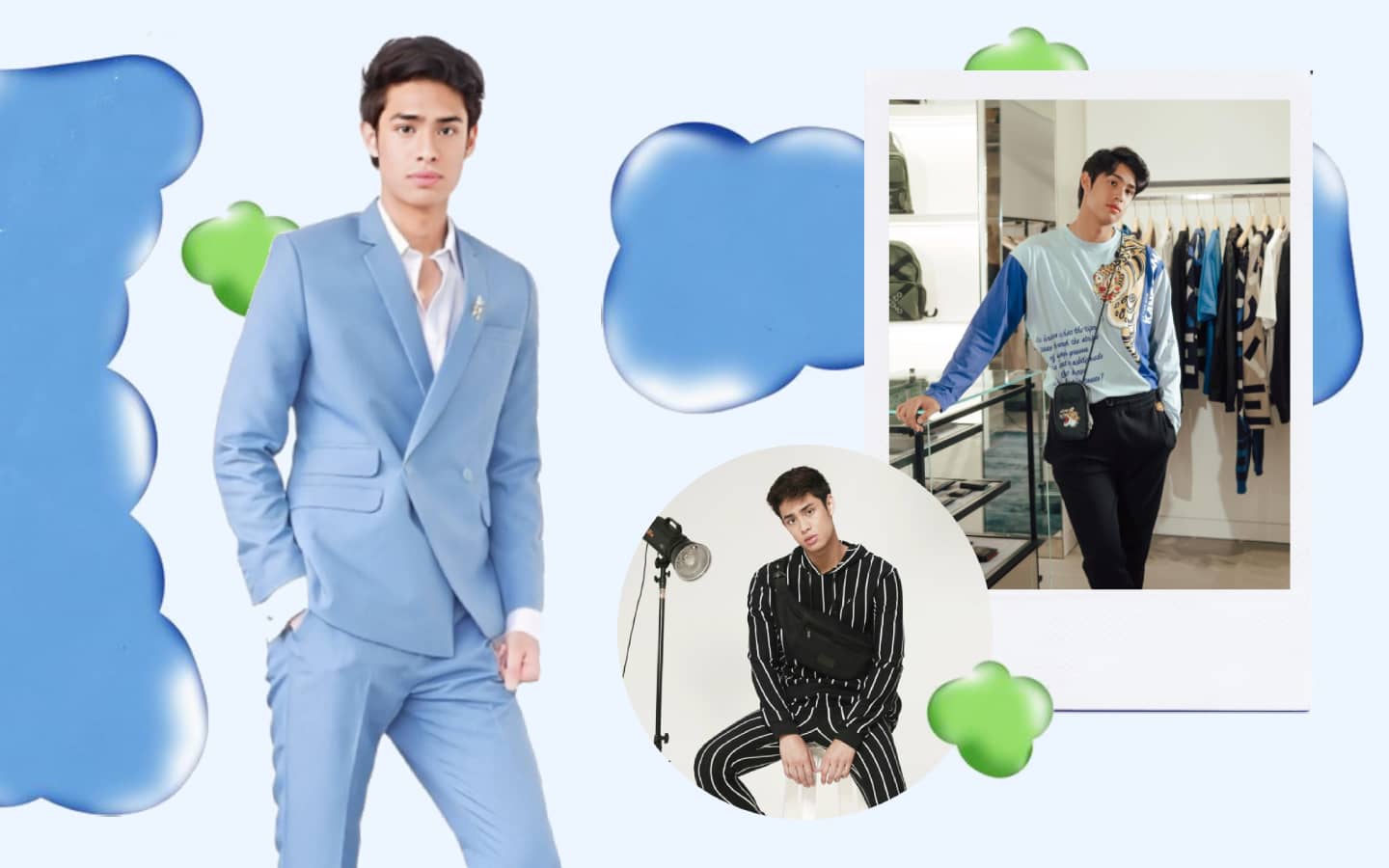 Style Evolution: Donny Pangilinan
Style Evolution: Donny Pangilinan