Metro's 'Style Me Now' Winner: Carlie Lajara Proves That Confidence Is The Best Accessory
Find out how to optimize your confidence no matter what you wear!
Assembling an outfit is like selecting your armor for the day. As cliché as it sounds, your confidence is the best accessory! There are so many feel-good fashion pieces right now that can either boost your self-esteem or wake up a newfound persona but confidence can never be bought—and they often aren't the expensive ones. In this Metro.Style exclusive, we are greeted by the Carlie Lajara who believes that you should always feel optimistic and confident no matter what you wear.
As a fashion student, Carlie knows a thing or two about power looks, enhancing silhouettes, and statement pieces but she always turns to herself first for a mood boost. When asked if she could describe herself and her sense of style she says: "I would say that I am bold, sophisticated, and I gravitate towards classic fashion pieces." Although she loves her denim cut-off boots, her style goal this year is to wear more neutral and pared-down colors.
When it comes to style inspirations, Carlie is greatly moved by Nadine Lustre's unapologetic sense of style and how much she pushes for body positivity. "Aside from her personality, I am inspired by her confidence and captivating looks. In terms of wearing clothes, she can wear anything she wants! And even when she sports daring ensembles, she still looks modest yet authoritative," says Carlie.
If Carlie can only wear or use one fashion piece for the rest of her life, she says that she will undoubtedly turn to her collection of bags. "Bags are must-haves in the fashion world. The right material, size, and color can easily boost your outfit no matter how basic your top and bottom look. Aside from looking stylish with your favorite bags, you can also make use of it to literally carry your essentials and everything necessary for you to keep safe during the pandemic." Check out the gallery down below for more of Carlie's outfits!
Stay tuned every Thursday at 9:00PM on Kumu to catch episodes of Style Me Now. Interact with Metro.Style's Fashion Editor Randz Manucom and the most in-demand fashion/celebrity stylists in the local fashion industry as they decode your style icon's best dressed moments. We're giving away style tips and virtual gifts to two lucky fashion girls every episode and who knows, you might bag a fashion feature from us too!
Follow more of Carlie and her fashion on her Instagram account, too!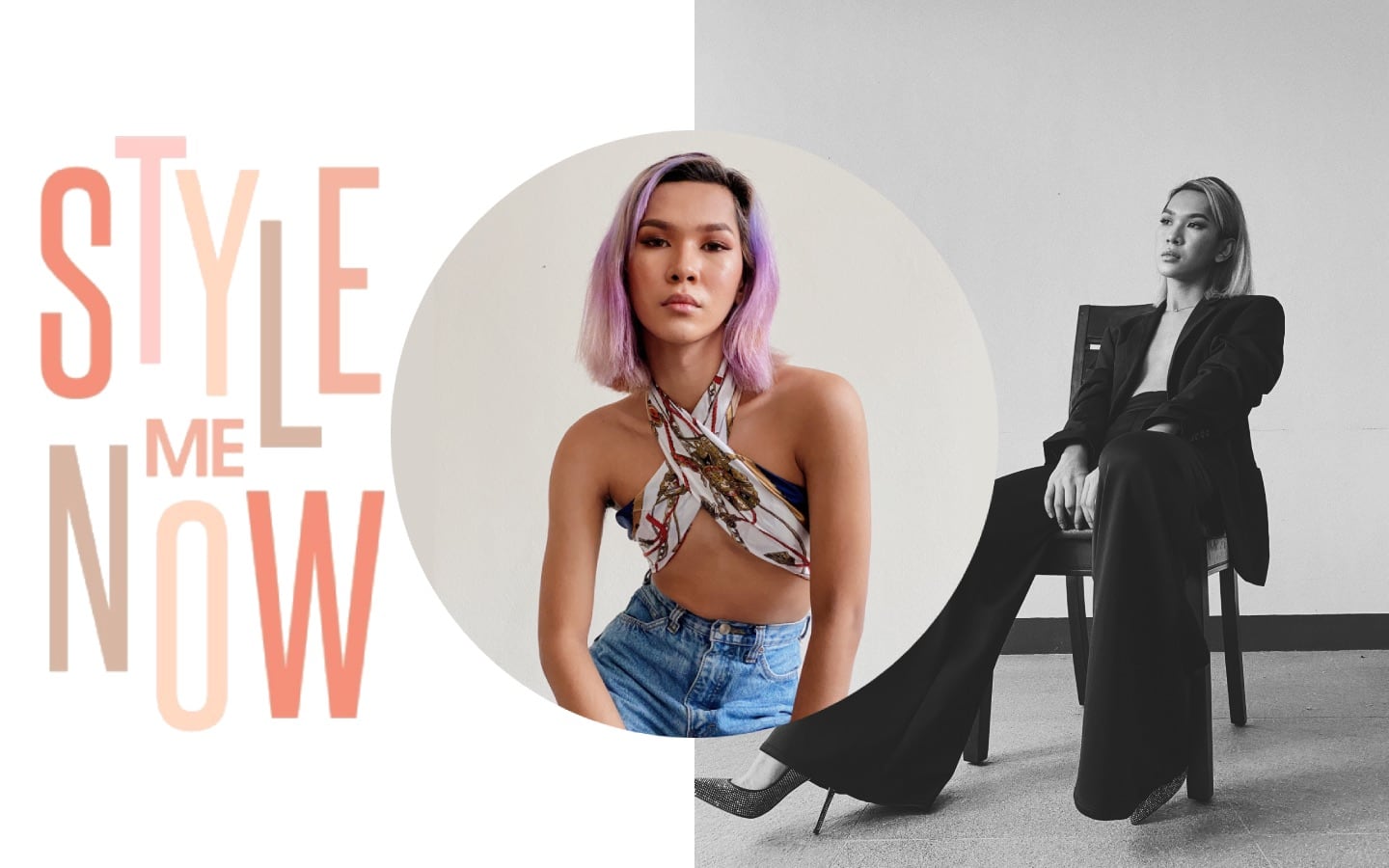 Style Me Now: Carlie Lajara
Style Me Now: Carlie Lajara