Metro's 'Style Me Now' Winner: Melanie Francia Tells Us The Top Fashion Pieces To Invest In!
Hear it from the woman of the hour and Style Me Now's first lucky fashion girl.
In this day and age, it's almost impossible not to be inspired. Fashion girls would know that style inspirations can come from anything or anyone! You can be inspired from your favorite TV show character, your travels, or even the people you see on your feed. In this Metro.Style exclusive, we're celebrating a real-life fashion girl who leads an extraordinary life. Melanie Francia wears many hats as a stylish mom and home cook but her favorite is when she makes her own little world her own runway.
From Melanie's own words, her sense of style is polished, comfortable, and classic. Her everyday outfits are consisted of solid and neutral tones with hints of fine jewelry and scarves to amplify each look. Deeply inspired by her fashion icon Heart Evangelista, Melanie believes that you don't always have to wear designer clothing in order to feel stylish. "Heart wears her clothes with full confidence. She can do high fashion, fast fashion, and even ukay-ukay yet she still looks refined. She really inspires me to do the same," says Melanie.
Her all-time favorites from Heart has got to be her #LoveMariexWhites and her use of colored scarves. Like her fashion icon, dressing tall matters to her the most. From column dressing, chic monochromatic outfits, to opting for high-waisted bottoms, Melanie's style hacks are definitely tried-and-tested but she sticks to what she loves the most, platform heels! "I'm also just about five foot two and I have a husband who is over six feet," Melanie said. "To look taller than I am, I usually wear floor-length dresses that can hide my platform heels." Yes, Heart loves a good pair of platforms, too! And when it comes to accessorizing, Heart influenced Melanie to use and invest more in fine jewelry. "These timeless pieces appreciate in time and when [they're] done and worn right, can elevate an outfit," she says. Click the gallery down below to see more of our favorite looks from Melanie! With photos taken from her favorite travels, stylish bonding moments with her daughter, to dinner dates with her beau, catch her stand out in each fashion moment.
While you're at it, make sure to watch Style Me Now every Thursday at 9:00PM on Kumu. Interact with Metro.Style's Fashion Editor Randz Manucom and the most in-demand fashion/celebrity stylists in the local fashion industry as they decode your style icon's best dressed moments. We're giving away style tips and virtual gifts to two lucky fashion girls every episode and who knows, you might bag a fashion feature from us too!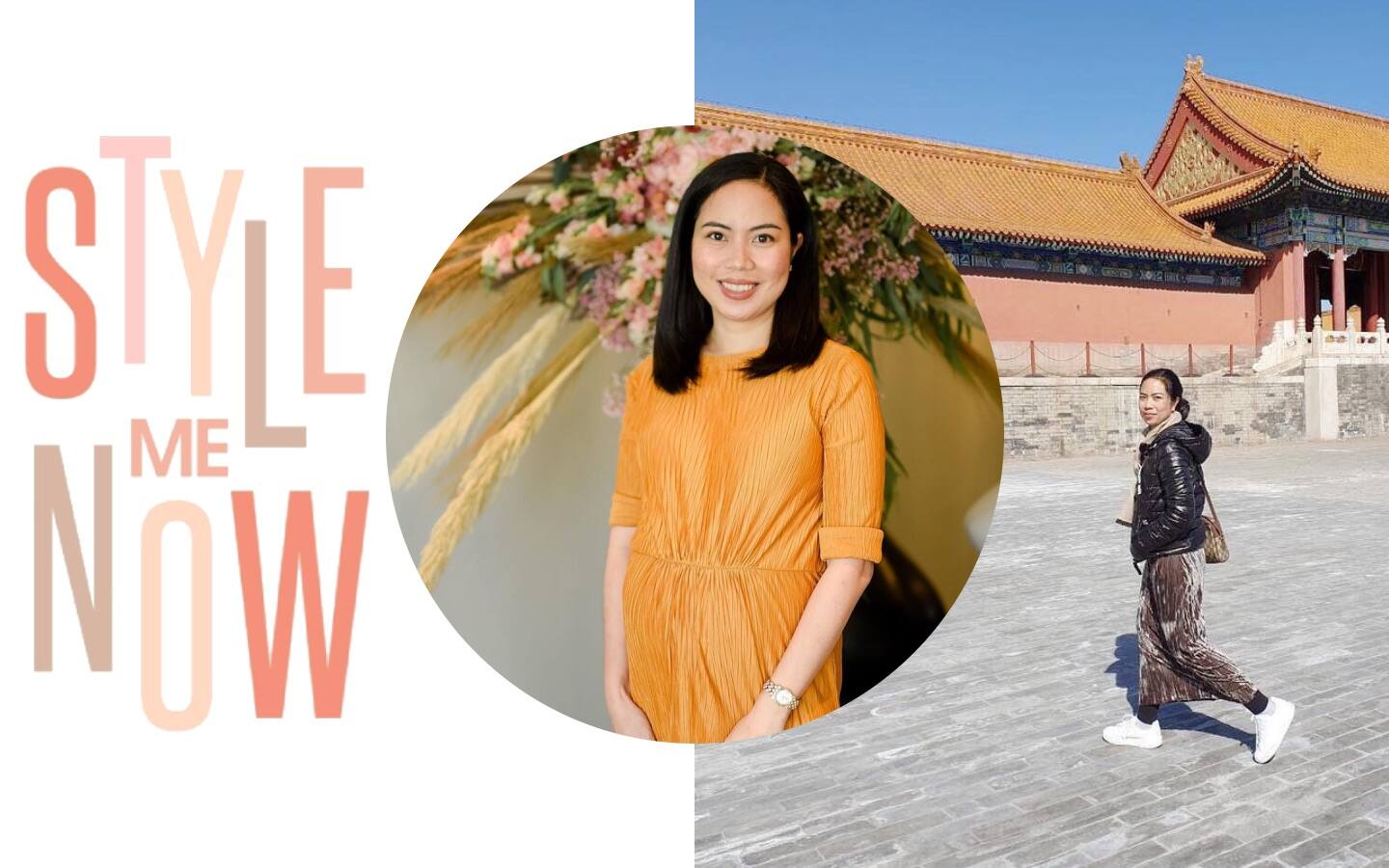 Style Me Now: Melanie Francia
Style Me Now: Melanie Francia