Metro's 'Style Me Now' Winner: Redelyn Antenor On How She Banners Filipino Style Abroad
Learn how she adds Arab fashion influences into her own sense of style.
Filipino fashion girls would understand how thrilling it is to see and hear about the global fashion industry through magazines, livestreams, social media and even through TV or film. Redelyn Antenor is lucky enough to have these global fashion influences within her reach. As a Filipina nurse, vlogger, and freelance model based in Saudi Arabia, Red is proud to have embraced the Arab and global fashion in her own sense of style.
"I love wearing stylish abayaas for my everyday wear. Not only because they're part of the norm here in Saudi but these pieces of clothing are really modest and classy for me," says Red. Apart from wearing appropriate clothing, Red loves to wear comfortable and easy-to-wear pieces like high-waisted wide-leg pants that mimic a bohemian feel. No matter how chilly or humid the weather is, she swears by her boho pants to keep things light and stylish. Like every fashion girl, Red wants to go out-of-the-box next year. Her number one style goal is to incorporate colors that will fully express her mood like a blush pink hue paired with tonal earth shades such as sage green, beige, and fawn.
When asked who inspires her the most in the local and global fashion industry, Red undoubtedly mentions Anne Curtis and Gigi Hadid. Like a style chameleon herself, Red likes the fact that Anne can wear just about anything and still look put together! "I love the way that [Anne Curtis] always experiments with different looks. Whether she's scheduled to host a TV show, attend a fashion event, or grace the red carpet, Anne always looks classy, confident, and modern." While Anne is the "Jane of all trades, master of just about everything" in the fashion industry, Red claims that Gigi Hadid is the queen of street style. She always feels inspired with Gigi's accessory game, from her choices of hats, belts, bags, and her shoes of course!
Like a true Metro woman, Red has designer know-how as well. Her favorite fashion designer is Philippines' and Dubai's jewel Michael Cinco. "I've always been in love with Michael Cinco's signature tulle-layered gowns filled with Swarovski crystals and sparkling embellishments. Each gown looks like an embodiment of a dream. He is a true pride of the Philippines!" And when it comes to ready-to-wear luxury pieces, Red is all eyes on Michael Kors' series of watches, jewelry, and leather goods. "[Michael's] selection of bags really fit my everyday wear. I like his designs because he never fails to bring out the charm in each of his clientele."
Although she loves the idea of indulging oneself with one of a kind luxury pieces, Red believes that there should be a sense of responsibility within us whenever we purchase or take care of the fashion pieces we worked hard for. "I like to believe that a Metro woman is open to embrace all forms of fashion with a sense of responsibility. In a slew of ever-evolving societal challenges, it's important to see beauty and value in everything and everyone. A Metro woman should courageously stand out in style and with purpose."
Check out the gallery down below to see our favorite looks from Red. Find out how she styles each outfit with care and detail!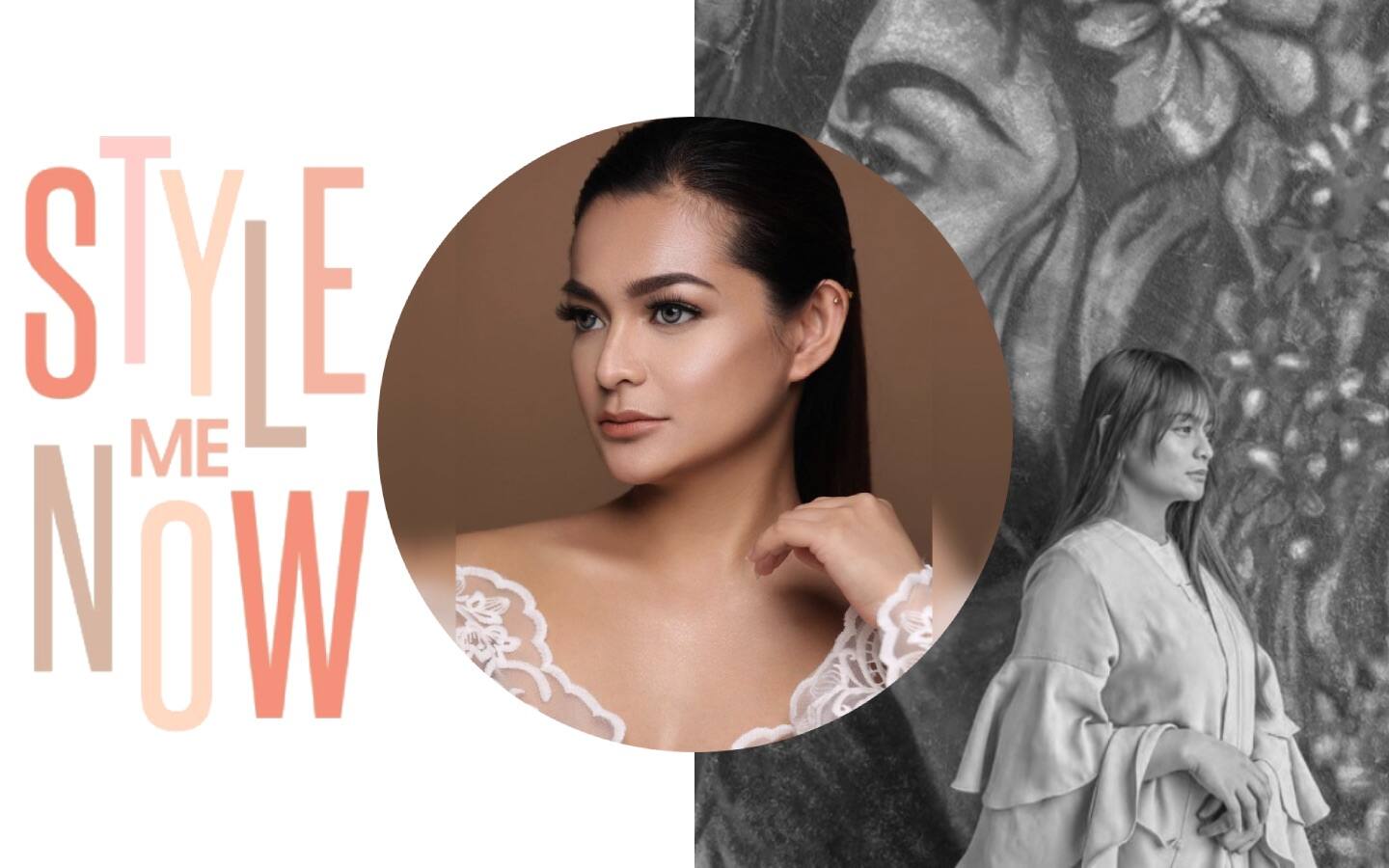 Style Me Now: Redelyn Antenor
Style Me Now: Redelyn Antenor
Make sure to watch 'Style Me Now' every Thursday at 9:00PM on Kumu. Interact with Metro.Style's Fashion Editor Randz Manucom and the most in-demand fashionistas in the local fashion industry as they decode your style icon's best dressed moments. We're giving away style tips and virtual gifts to two lucky fashion girls every episode and who knows, you might bag a fashion feature from us too!