10 Of The Most Handsome C-Drama Men With The Best Fashion
Can you guess if you're C-Drama favorite made it in this list?
Chinese actors can easily prove that they are some of the best of best in the worlds of entertainment and fashion. The C-Drama land is filled with industry greats and rising stars who can prove with their filmographies that they are worthy of our attention. If there's a report card in fashion, best expect that the very actors you've been seeing in your screens are also acing the fashion industry as they are in their C-Dramas. The likes of Xiao Zhan, Li Xian, Zhu Yilong, and Deng Lun are considered fixtures in the drama industry for a reason and it's no question why they have also captured the hearts of some of the biggest luxury brands in China and in the rest of the world. With partnerships from Louis Vuitton, Gucci, Chanel, Versace, and Lanvin coming in from left and right, you will definitely need to catch up on the latest fashion news from these stars.
In the gallery down below, we give you to 10 of the most handsome and dapper-looking C-Drama actors in their best looks for China's glossiest magazines. Take a good look at how each of them made an impact with how they break the norm of menswear dressing with graphic statement sweaters, logo-emblazoned coats, striped trousers, tinted sunglasses, layers and layers of jewelry, and the like. If you're not familiar with these actors yet, don't fret because we've got you covered with a few of our favorites from their filmographies. Do take your time to get to know each them because we're already telling you that that 56-episode drama is worth it!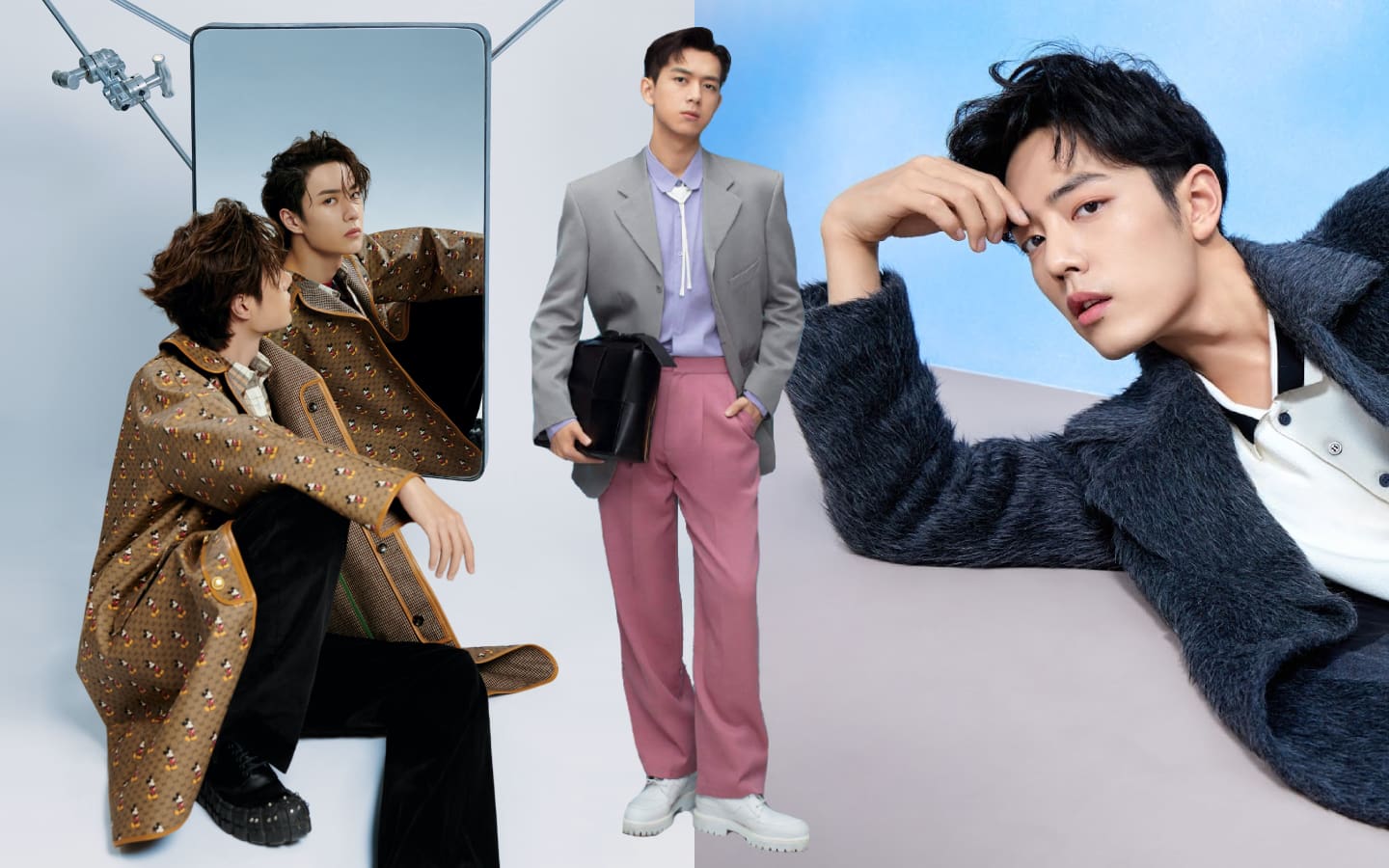 Stylish C-Drama Actors
Stylish C-Drama Actors