7 Most Stylish K-Drama Moms We Love!
As we count the days to Mother's Day, we look to these fashionable 'eommas' for A+ style and inspiration!
As far as K-Dramas go, there's never a shortage of impeccably styled women in shows. Whatever the genre, wherever the setting, whoever the star, you can always rely on characters in South Korean television to be serving the best looks in each episode. As much as a role relies upon the actor's portrayal, the way they are styled also speaks volumes of their personality. This is true not just for the drama's leads, but the rest of its supporting cast as well.
K-Drama moms, in particular, have often been written as stereotypically Asian in earlier years. The meddling grandmother, the controlling eomma, the nagging mother-in-law—they seemed to have the same story and the same look to them.
Newer dramas, however, have broken the mold with moms who are more than just devices to push plots forward. In recent years, more and more shows have put mothers in more central roles—and rightly so. Mothers, fictional or not, are complex individuals who are multi-dimensional in attitude and style. Plus, who doesn't enjoy seeing the woman of the house stay in control and look fabulous while doing it?
This week, we set our sights on the most iconic moms of modern K-Dramas and their to-die-for wardrobes. From the posh mothers of SKY Castle to Cha Yu-ri in Hi Bye, Mama!, these fashionable moms can show you a thing or two about doing motherhood in style—no matter the challenges!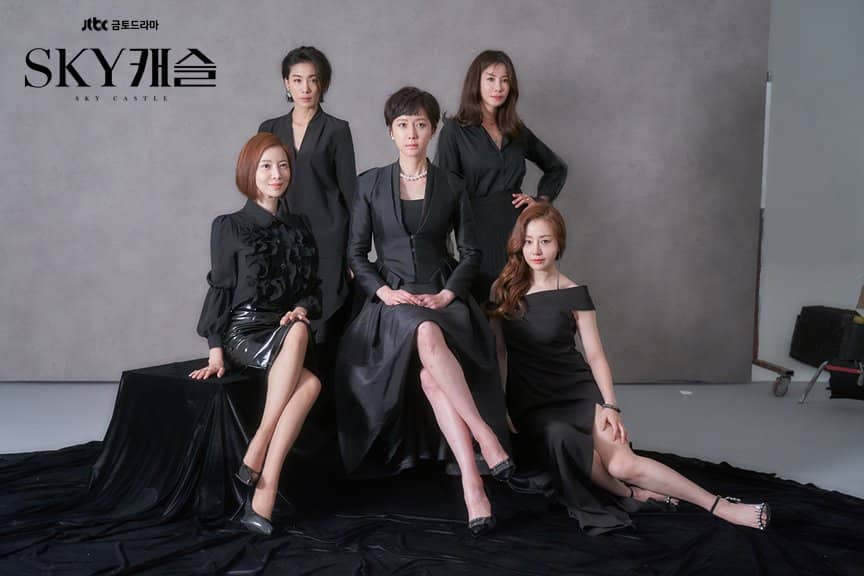 KDrama Moms
KDrama Moms