15 Real-Life Korean Celebrity Couples With The Best Fashion—And Are So In Love!
These lovers are living the dream K-Drama love story in real life!
The search for love is a constant hit or miss for some of us hopeless romantics but thank the heavens for K-Drama because we can at least ship and swoon over our ideal love story while we wait for 'the one'. Feeling the flutters over our favorite on-screen couples is one thing but wait until you see 15 of these stylish Korean celebrity couples loving and living in real life.
Yes, real life Mr. and Ms. Right! These couples are bannering true love proving once again that even off-screen, Korea love can be just as pretty. These stylish pairs are such dashing pairs and even their sense of style prove how much they run in sync! From designer-on-designer looks by power couples, lovers with a more laid-back sense of style, low-key but striking pairs, and then there's that one ultimate couple that stands out above the rest. Get a glimpse of their love story—and fashion—in the gallery down below!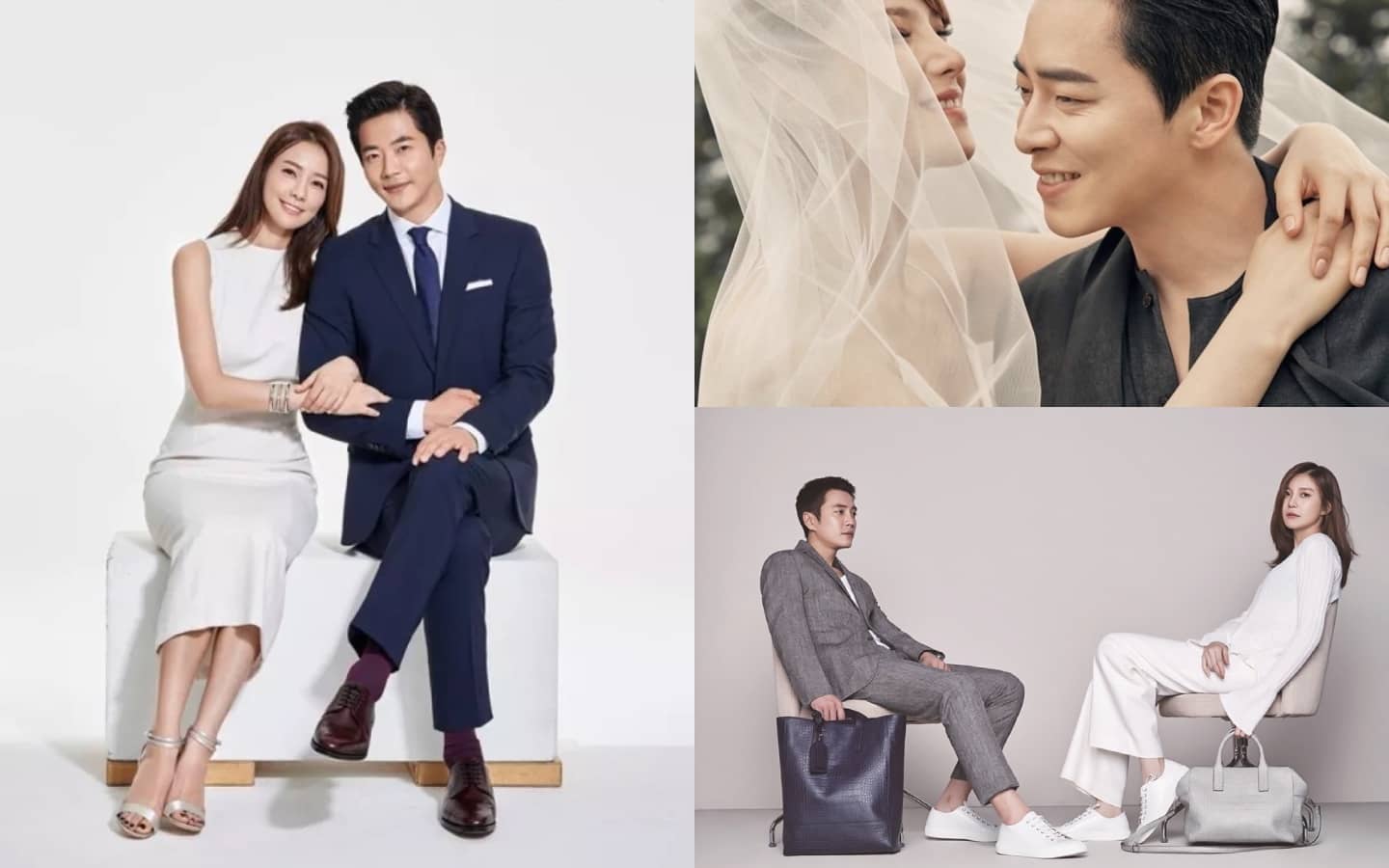 15 Stylish Korean Couples
SWIPE LEFT OR RIGHT
TO NAVIGATE BETWEEN PAGES
Choi Tae-joon and Park Shin-hye
Photo Credit: Photo from @actorctj
Photo Credit: Photo from @park.shinhye
Kim Woo-bin and Shin Min-ah
Photo Credit: Photo from @kimwoob1607
Photo Credit: Photo from @illusomina
Photo Credit: Photo from @rain_oppa
Photo Credit: Photo from @kimtaehee99
Yoo Ji-tae and Kim Hyo-jin
Photo Credit: Photo from @@jt_db
Photo Credit: Photo from @hyojin_0705
Lee Byung-hun and Lee Min-jung
Photo Credit: Photo from @byunghun0712
Photo Credit: Photo from @216jung
Kwon Sang-woo and Son Tae-young
Photo Credit: Photo from @kwonsangwooofficialpage
Photo Credit: Photo from @sontaeyoungofficial
Photo Credit: Photo from @justin_jisung
Photo Credit: Photo from @leeboyounglafe_th
Lee Sang-woo and Kim So-yeon
Photo Credit: Photo from @bbbjovi
Photo Credit: Photo from @sysysy1102
Ryu Soo-young and Park Ha-sun
Photo Credit: Photo from @suyoung_ryu
Photo Credit: Photo from @mintsungrace
Photo Credit: Photo from @jojungsuk3
Photo Credit: Photo from @gummy.gallery
Photo Credit: Photo from @_won_bin__
Photo Credit: Photo from @leenayoungsocute
Photo Credit: Photo from @_youngbae_
Photo Credit: Photo from @hyorin_min
Joo Sang-wook and Cha Ye-ryun
Photo Credit: Photo from @uks0718_
Photo Credit: Photo from @chayeryun
Yeon Jung-hoon and Han Ga-in
Photo Credit: Photo from @jeffyoun
Photo Credit: Photo from @hgi.02.02
Photo Credit: Photo from @kitaeyoung
Photo Credit: Photo from @eugene810303