These Stars Had Outfit Changes At The ABS-CBN Ball 2019
Whether it was to make the most of the evening by making a statement in different outfits or simply getting a little more comfortable, these stars opted for more than one outfit on this special occasion
Because two (or more!) is better than one, these celebrities had outfit changes during the ABS-CBN Ball 2019. Read about them below!
Andrea Brillantes
It's Andrea's first ABS-CBN Ball. As with a lot of things in life, firsts are always meant to be special and celebrated in the best, most unforgettable way. Andrea may have been among Star Magic's roster of talents for several years now, but she was simply too young to attend the annual Ball. Andrea wanted to experience her first ABS-CBN Ball when she turns 18 years old, but given the phenomenal success her afternoon teleserye Kadenang Ginto has had in recent months, it was only fitting for her to join some of the country's brightest stars at this year's gathering.
Andrea and her stylist, Eldzs Mejia, thoughtfully planned age-appropriate looks that perfectly fit into the "Modern Filipiniana" dress code. The results of their collaboration were fun and playful outfits that retain the sophistication, femininity, and gracefulness associated with the traditional clothing of Filipinas.
While getting ready, Andrea donned a chic, delicate robe by Happy Andrada. For her pre-Ball activities, Andrea first wore a yellow embellished terno ball gown by Michael Leyva—its color and stunning sparkles reminiscent of the sun in our Philippine flag. For the red carpet, she changed into another fabulous Michael Leyva creation, this time a one-sleeved, textured terno ball gown with train whose coral shade proved to be a perfect match to Andrea's beautiful morena complexion. When it was time to party with her celebrity friends, she replaced her gown with a youthful terno dress with ruffled hem details by Apartment 8. Her makeup was done by Marben Talanay and her hair was styled by RJ dela Cruz. Not to be missed were her bejeweled nails, too, by Mimi Reyes.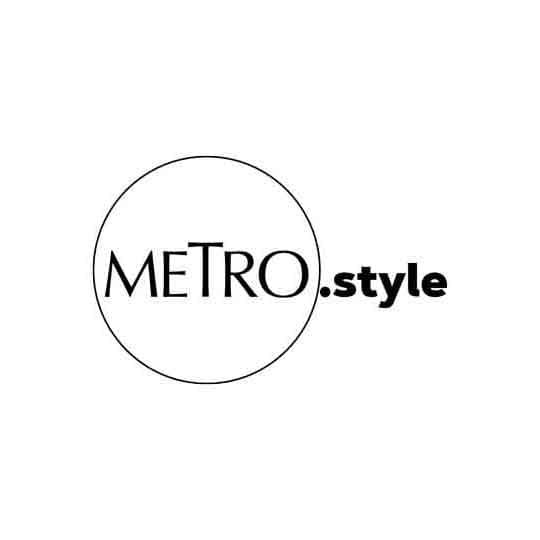 Andrea Brillantes in a dressing robe by Happy Andrada | Photo by Paolo Nierves of Metrophoto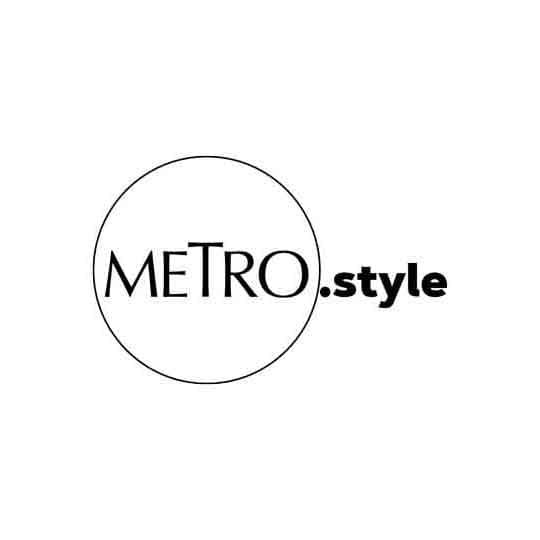 Andrea Brillantes in a yellow terno gown by Michael Leyva | Photo by Gee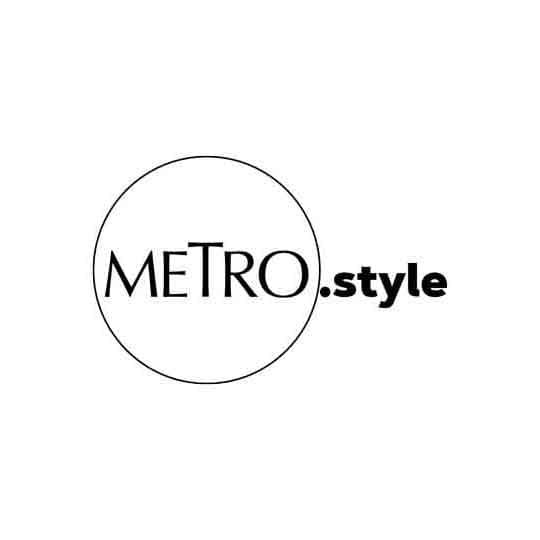 Andrea Brillantes in a coral gown by Michael Leyva | Photo by Paolo Nierves of Metrophoto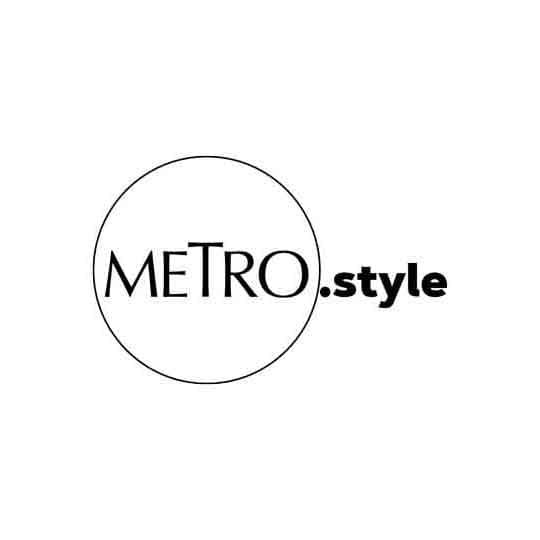 Andrea Brillantes in a lilac mini terno by Apartment 8 | Photo by Kiko Pascua of Metrophoto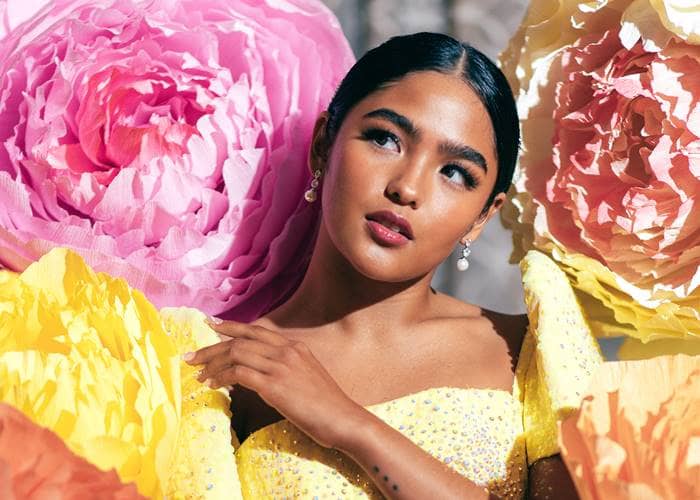 Kathryn Bernardo
The box-office queen loves a splash of sparkle when it comes to her Star Magic Ball outfits; such was also the case for her second ABS-CBN Ball experience. Having previously worn a Michael Cinco gown at the Ball back in 2015, Kathryn and her stylist Jan Aranilla had no doubt that the Filipino Dubai-based designer would be able to come up with yet another jaw-droppingly impeccable gown for her, lending the idea of "Modern Filipiniana" that distinct wow factor Michael's fans across the world have always loved him for.
Opting for a powerful red shade, Kathryn made a statement in a luxurious, form-fitting terno whose patterns were inspired by the T'nalak, a weaving tradition of the T'boli people of South Cotabato, Philippines. Kathryn shares on Instagram, "I originally requested to incorporate T'nalak prints to make the look very Filipino, and he did so without compromising the signature Michael Cinco aesthetic by mimicking the patterns using Swarovski crystals."
Inside the ballroom, where it was all about singing and dancing the night away, Kathryn opted to change into a black ensemble of a bandeau top and wide-legged pants, which allowed her to move more comfortably for the rest of the night.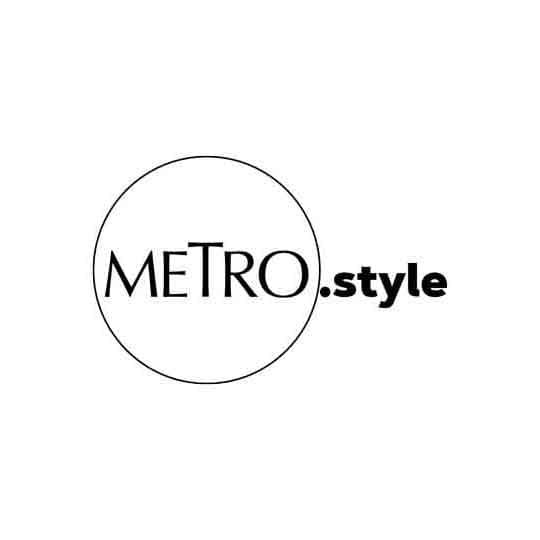 Kathryn Bernardo in Michael Cinco at the Metro photo booth | Photo by Rxandy Capinpin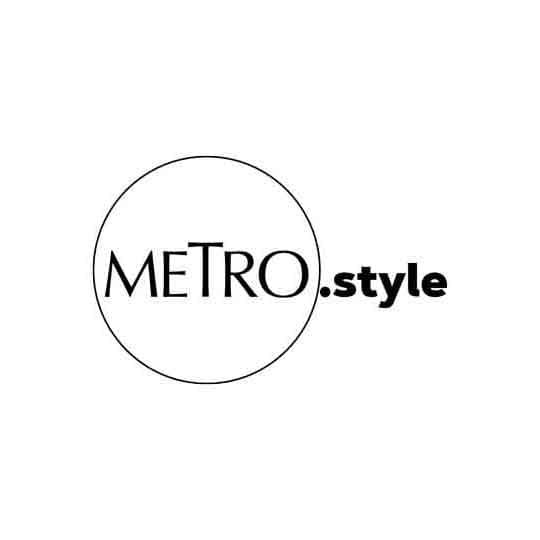 Kathryn Bernardo changed into a black ensemble after the ABS-CBN Ball 2019 red carpet. | Photo from @bernardokath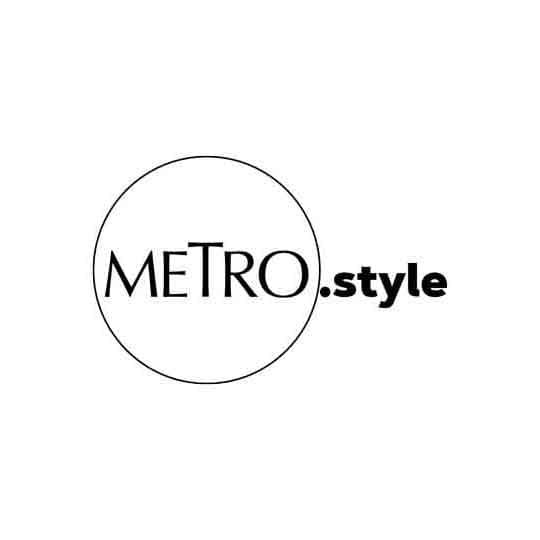 Daniel Padilla and Kathryn Bernardo | Photo from @bernardokath
Chie Filomeno
If we had a body like hers, we, too, would likely have a closet full of figure-hugging clothes. We love how she accentuates her sexy features, often garbed in creations by fashion designer Boom Sason whose sense of style clearly matches that of Chie's. Chie had worn several of Boom's designs, whether on the beach or on the red carpet, so it was a no-brainer for her to turn to Boom's expertise to re-interpret "Modern Filipiniana" in a manner that stays true to both her style and the essence of the traditional women's clothing.
For the red carpet, with the help of stylist Adrianne Concepcion, Chie wore a sexy, whimsical gray gown that showcases her soft, romantic side. Of this creation, Boom says, "Chie Filomeno adds a touch of whimsy and drama to the terno with my delicate signature ball design. Detailed sleeves were added in beautiful silver geometric sparkles and dainty touches of gold."
Inside the ballroom, Chie traded this gorgeous princess-y gown with a more party-appropriate gold strapless mini dress.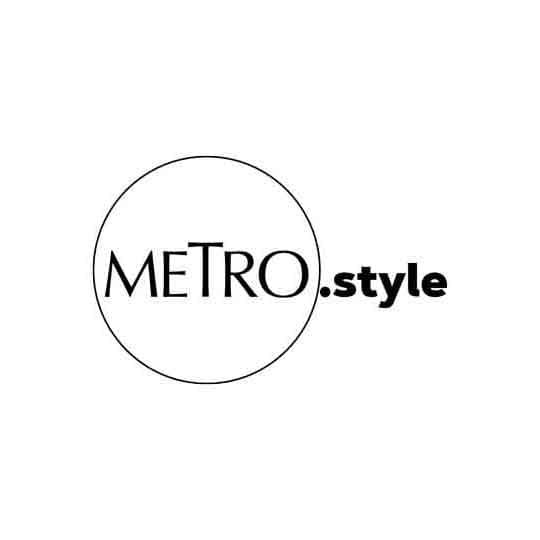 Chie Filomeno in Boom Sason | Photo by Rxandy Capinpin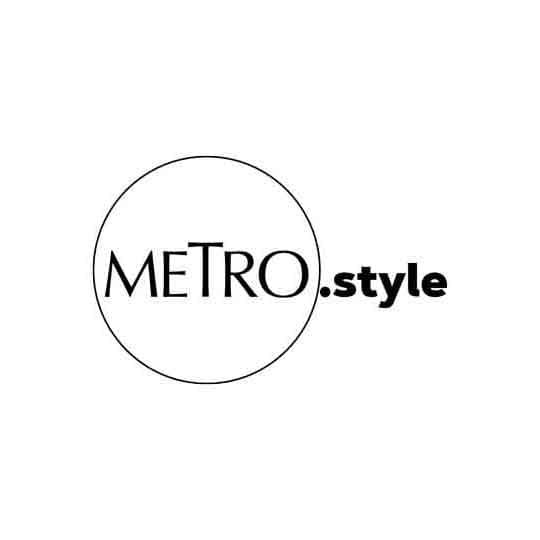 Chie Filomeno in a gold mini dress | Photo by Magic Liwanag
Vice Ganda
Vice Ganda never fails to wow. His outfits even for his daily gig on It's Showtime are almost always standouts; we sure didn't expect less from him for the ABS-CBN Ball. Elevating the idea of butterfly sleeves into a whole "unkabogable" level, his "Carnival Queen" outfit featured intricate embellishments and exaggerated sleeves, accessorized with a crown. The over-the-top red carpet piece was a collaboration between designers Neric Beltran and Paul Cabral.
In an interview with ABS-CBN, Vice Ganda said, "Hindi ako makakaupo nang ganito ang damit ko so I have to change." The outfit he wore for the party was a bright pink dress with extravagant pouf sleeve and back details, also by Neric. Both looks were put together for Vice Ganda by Stylized Studio.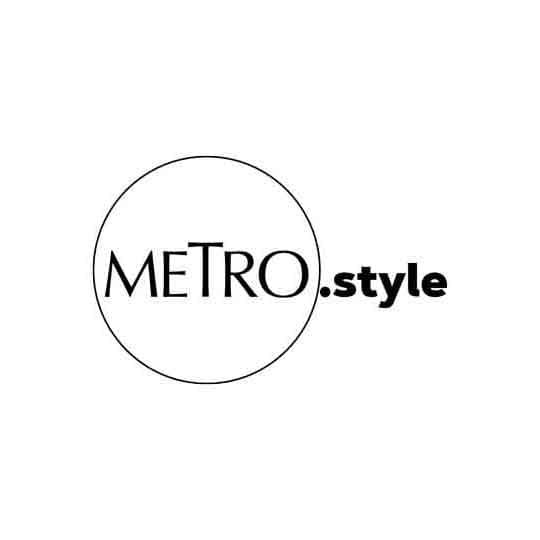 Vice Ganda in a creation by Neric Belran x Paul Cabral | Photo by Rxandy Capinpin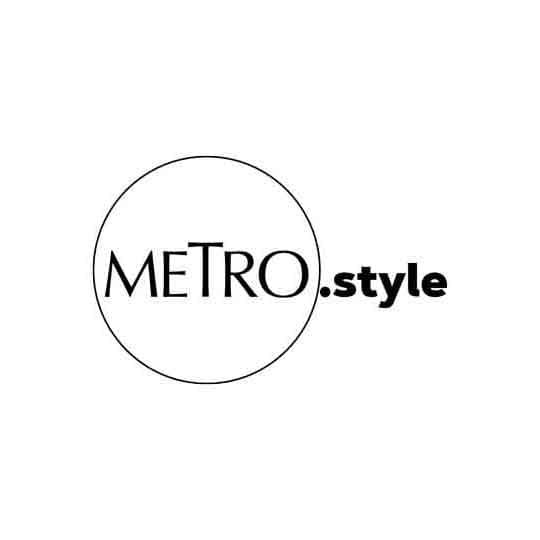 Vice Ganda in a creation by Neric Beltran x Paul Cabral | Photo by NicePrint
Regine Velasquez-Alcasid
Asia's Songbird looked classy and chic on the ABS-CBN Ball 2019 red carpet, gracing the glamorous event in a beautiful form-fitting timeless black terno by Cary Santiago. A look put together by VStyle Team, it stood out for its sheer simplicity and understated elegance.
Later on, Regine made her way to the ballroom in an pale pink (almost white!) empire-cut mestiza gown by Cocoy Lizaso.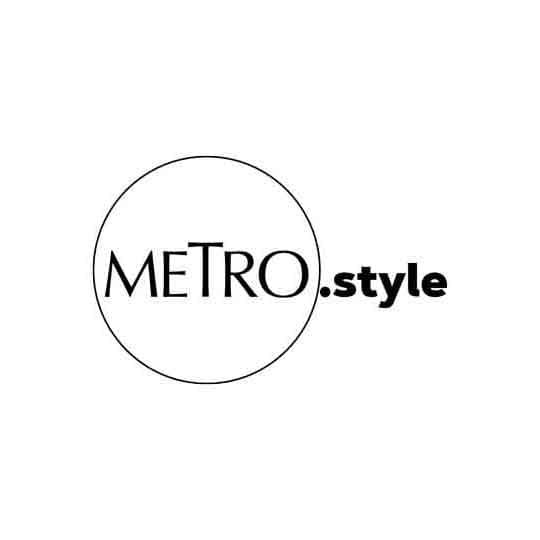 Regine Velasquez (in Cary Santiago) with husband Ogie Alcasid | Photo by Magic Liwanag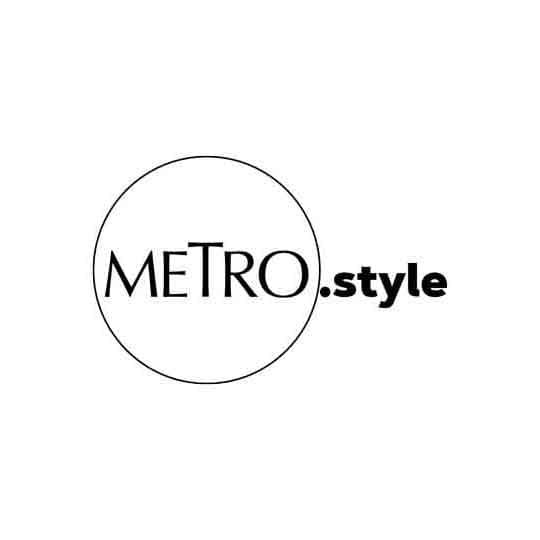 Regine Velasquez (in Cocoy Lizaso) with husband Ogie Alcasid | Photo by Ronan Capili