Who Is the Most Stylish BTS Member? We Make A Case For Each!
Okay, it's all of them! Who's yours?
It's a BTS' world and we're just living in it. The boys has never failed to impress us with their street style, performance looks, and various designer and streetwear fashion looks. Dressed by the likes of Louis Vuitton and Dior in their most recent media events, it's not surprise that these boys are just as reputable in fashion as they are in the music and entertainment industry. Seeing them look stylish during their sold out world tours is already a given but even during their downtime, these boys are almost always clad in designer-on-designer looks.
No matter how unique each of their personal style is, Namjoon, Suga, Jin, Jimin, Jungkook, J-Hope, and V can always find that sweet spot whenever they dress as a group or following a specific theme. You can see them sport head-to-toe dashing black suit-and-tie ensembles one day, and maximalist and rebellious looks the next. There are also days when they totally go for something mismatched while still looking crazy cohesive at the same time. Army fans would know of this fact and we know that you need some catching up to do.
We filled the entire gallery down below with all of our favorite street style looks from the boys to best portray each of their personal sense of style. Like an online love meter, we're matching you with the BTS member that you can crush on the most in terms of style. Keep your fingers crossed and hope that you'll get your favorite one or seven!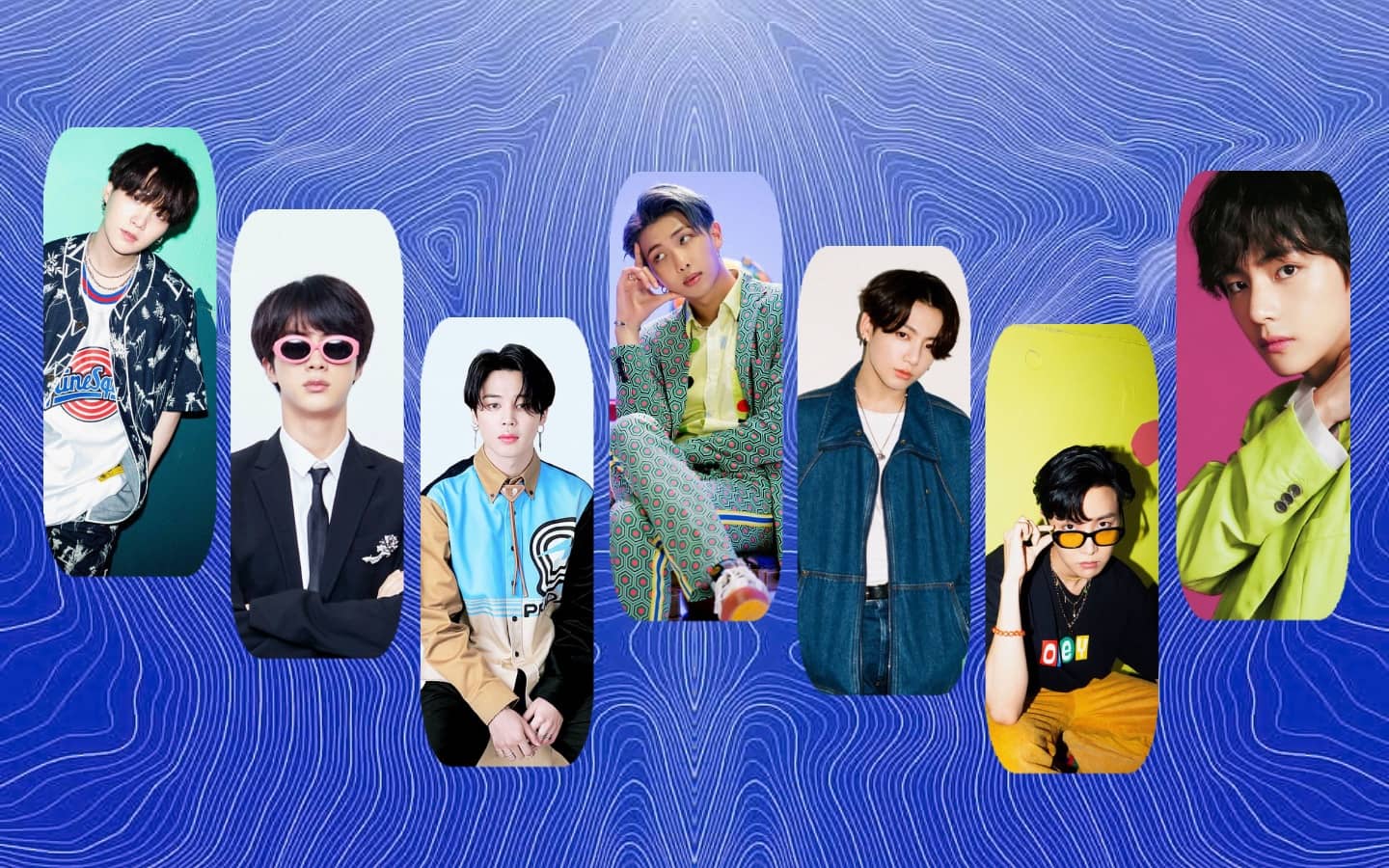 BTS Style Crush
BTS Style Crush