Balenciaga's Couture Comeback Must Be Paris Fashion Week's Best Show
See all the looks here. They are just WOW!
For the first time in 53 years, Balenciaga has done its first-ever haute couture show since the closing of the house's couture arm. Creative Director Demna Gvasalia's was put to the test with his debut couture show for the fashion house and all expectations were met, if not exceeded.
The show was filled with new-age couture pieces mixing classic Balenciaga silhouettes with the unexpected: haute denim jeans. The show has everything that makes Balenciaga the sporty empire it is today while bringing in the tradition that Cristóbal Balenciaga once set for the house.
Shown in the salons of Balenciaga at 10 Avenue Georges V, we fully understood the language of Demna in Gvasalia. No, the brand isn't all hoodies and sneakers. This couture show has proven how it can honor Monsieur Cristóbal's legacy in a 21st century conversation. While couture bathrobes, jeans, windbreakers may be peculiar languages—out of place at worst—the show manages to make sense of them all with Balenciaga traditional silhouettes. They're not just clothes, they're fashion.
The hats by Philip Treacy modernized the wide-brimmed hat reminiscent of the Balenciaga couture shows in the '40s. The looks of today felt like a hum from the yesteryears while finding its place to the clothes of today. This is how you make a comeback, and this is how you respect tradition.
See the full looks from the Balenciaga Haute Couture '21 show in the gallery below!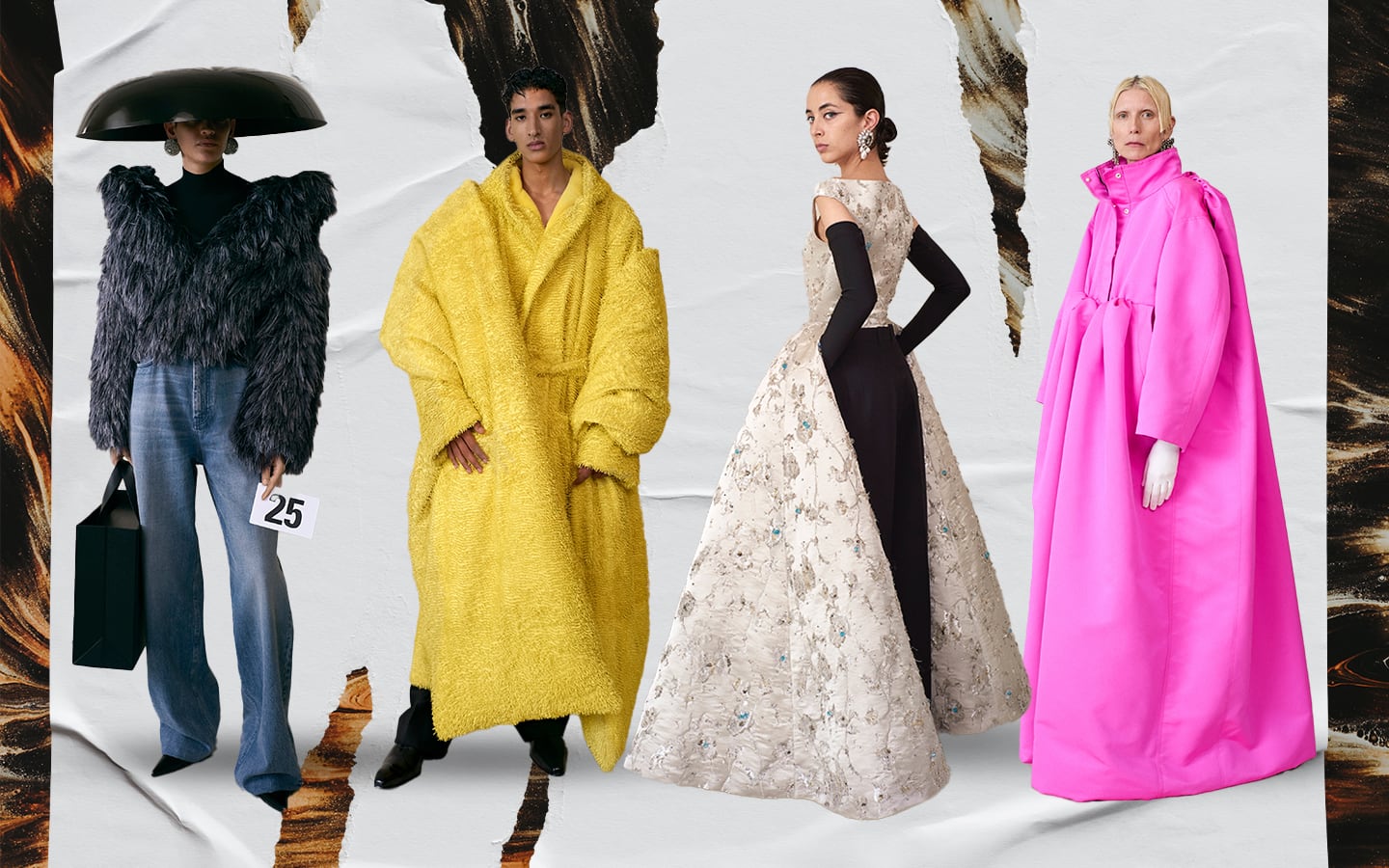 Balenciaga 50th Haute Couture Show
Balenciaga 50th Haute Couture Show
Photos from Balenciaga
Art by Raff Colmenar