IN PHOTOS: All Of Our Favorite Looks From Bench Fashion Week 2020's First-Ever Digital Show!
The holidays are not cancelled, it just got even more stylish!
We said it before and we're saying it again—this fraught and fragile time only made the local fashion industry stronger. The pandemic might've put a halt to our work but it also egged us to be more creative. After months of partial standstill, the team behind Bench Fashion Week took their accumulated creativity to the next level and gave us their first digital show ever! They responded to the sign of the times not only with a brilliant livestream presentation but they also gave us a runway show and a fashion film in one. Thanks to their driven skeletal team, BFW was able to present four fashion presentations for Human, Kashieca, Tomo Koizumi, and Bench.
Starting strong with youth-oriented fashion, Human opened the show with an array of streetwear looks against psychedelic and nostalgic visuals. Their Holiday collection fell nothing short of androgynous ensembles that can be mixed, matched, and worn by everyone. From printed short-sleeved shirts, hoodies, bombers, bags, and sneakers with playful prints and angsty colorways, Human's response to the current generation's edgy style is to give them pieces that can represent their blazing self-expression and style experimentation.
From streetwear to loungewear chic, we found ourselves amidst an ethereal garden in the presence of award-wining actress and box office queen Bea Alonzo in casual prints, warm neutrals, and smart textures from Kashieca. Looking like a bonafide screen actress straight out of an era-defining romantic film, Bea banners fit-and-flare silhouettes, houndstooth prints on top of artful prints, and silk matched with knits in true Kashieca fashion.
Next to reel us in was Tokyo-based designer Tomo Koizumi and his visionary take on our treasured Philippine terno. The rising star who took New York Fashion Week by storm merged his signature explosions of tulle with the terno's graceful silhouette. Tomo exclusively designed and created a three-toned pink tulle extravaganza featuring the iconic Filipiniana butterfly sleeves for Bench Fashion Week. What an honor to have witnessed his creations come into life on screen!
And finally, Bench greeted us with a dose of preppy and street pieces for our new normal. The dynamic runway show mimicked the pace of everyday life as the likes of Maine Mendoza, Gabbi Garcia, Michelle Dee, Ruru Madrid, and Gil Cuerva donned the staple Bench graphic tees, baseball jackets, and denim. We particularly love the touch of green and red socks that unified the looks in this special holiday collection. And get this, sneaker-head and toy collector Big Boy Cheng's collaboration with Bench called 'Secret Fresh' also dominated the runway, updating the quintessential brand's must-have graphic tees.
Check out the entire gallery down below to see all of our favorite looks from Bench's first ever digital runway show. Don't miss out on the pieces you're eyeing from Human, Kashieca, and Bench because they are already available in-store!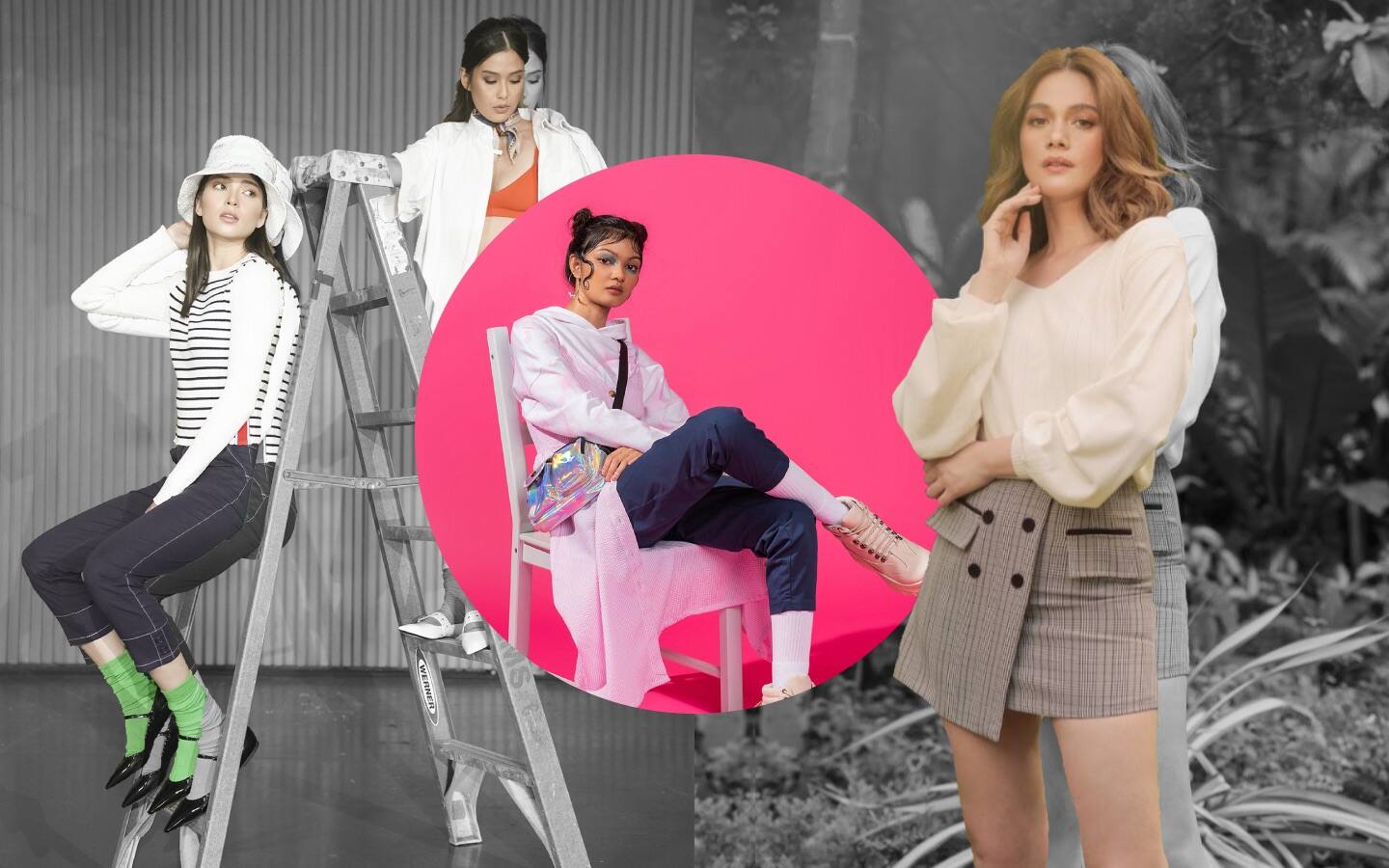 Bench Fashion Week
Bench Fashion Week
Photo Courtesy of Bench Fashion Week