This Sultry Evening Collection By Chris Nick Will Make Our Nights Even Sexier
Inspired by the '20s, it's a whole lot of sheen, a whole lot of dancing in them.
These days, we all just want a reason to dance, to dress up. The new Chris Nick's Fall/Winter '20 gives us all that and more in his flapper-inspired collection. The 1920s is a decade of excess, of fun, and of women going against the vein of what was expected of them—it was a decade of women loving being women. This was Chris Nick's jumping point as he creates look after look of the '20s quintessential tassel dresses crashing them with the glitz and glamour he is very well known for today. Out came a collection of sultry, sexy pieces where a woman's femininity is celebrated in good overdose, and we're having a drink or ten for it!
The '20s inspiration wasn't just happenstance for Chris. It was a decade the designer found correlating to today: It was the time right after World War I where people found a reason to celebrate again. Having been facing a pandemic, this collection is an ode to a future celebration of having come through something as tough. It's a post-pandemic mood where we can for sure bring out our glittered frocks and sequined dresses to move in again.
Chris Nick, though inspired by hints of Western sensibilities, is one to localize his pieces. What are considered star looks of the collection include a butterfly-sleeved white-feathered crop top and a black bustier-esque top with the signature sleeves—a look for the modern and unrelenting Filipina.
The collection, being dominantly black, still gave room to impeccable tailoring—a Chris Nick signature. It is well immersed with tulles, satins, and silks, fabrications chosen by a seductress but done ever-so-effortlessly and non-forcibly. Fringes recreate the tasseled flapper dresses of the '20s and the feathers catapult the collection to now.
While we may not be going out anytime soon yet, we can have our looks ready by then! This Chris Nick collection will have looks for dancing and celebrating when we're able to. But for now, we save the shimmer in our closet or better yet, in our own bedrooms worn by us already.
See more looks from the Chris Nick F/W '20 collection in the gallery below!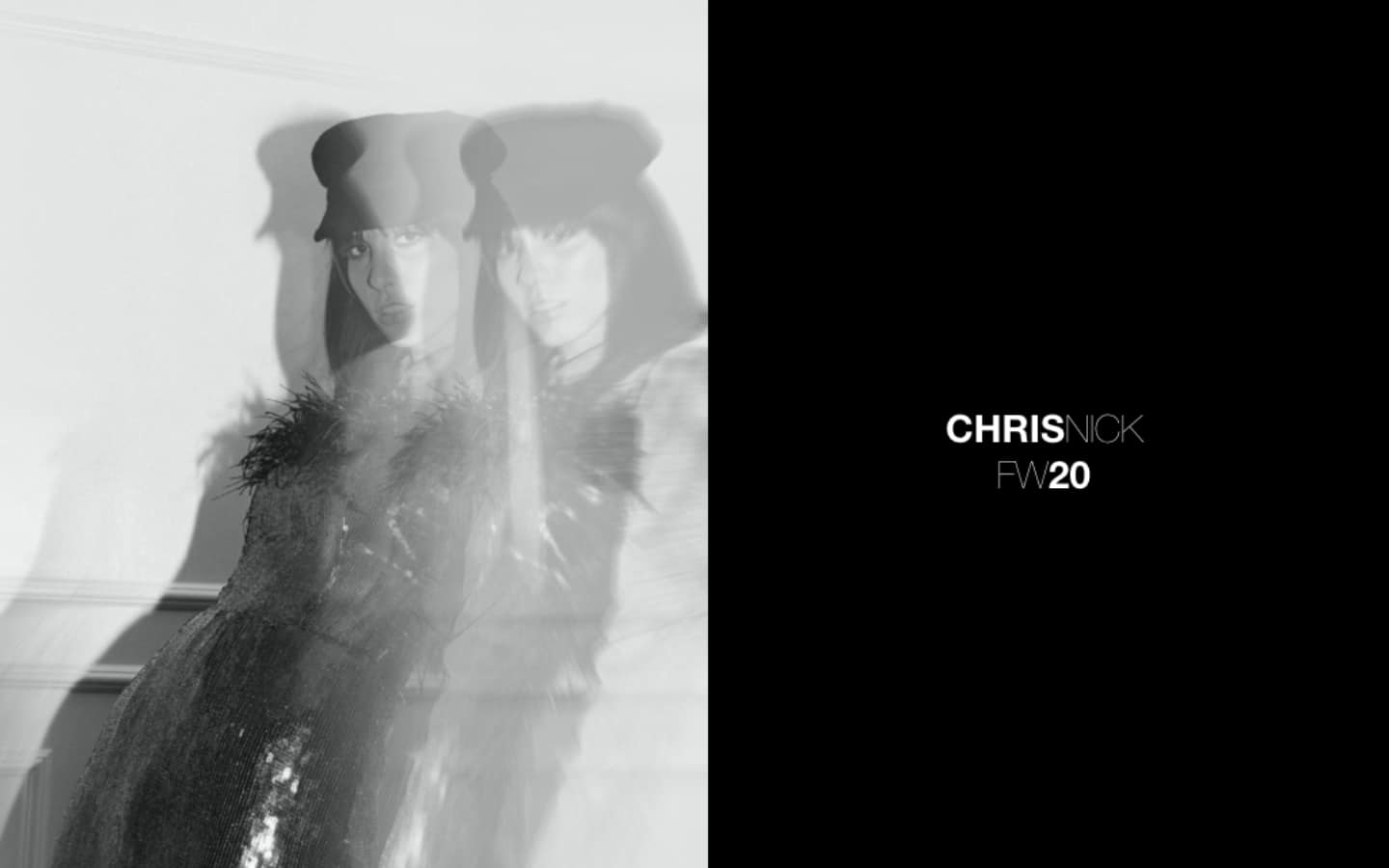 Chris Nick F/W 2020
Chris Nick F/W 2020