Chris Nick's Vision Of A Post-Pandemic Fashion Is Bold, Daring, And Sexy
Who wouldn't want that?
They say if you keep something inside for too long, it explodes. But what if the bits and pieces from it is yet another stellar evening-wear collection from Chris Nick? The debris would be glitter and ostrich feather, and the impact: glamour. The Chris Nick Spring/Summer 2021 collection is all about this pent up frustration of wanting to dress up again—of putting on makeup, wearing heels, becoming fearless in our fashion choices. 'Cause as Chris Nick puts it simply, "Why not?"
The 16-look collection from the young designer is his vision for a post-pandemic fashion. You see his staples: stark black bodysuits, his reworked butterfly sleeves (sequinned, mind you), and micro dresses meant for daylight or your boudoir light. But if you're as eager as I am, why wait till it's all over? The need to dress up is stronger today more than ever, and now we have the right clothes for it.

Such is the thrust of this new collection: Reigniting the want—or need—to finally put something sexy again. The nod to the sixties is undeniable. Mod fashion in the form of straight skirts, minis everywhere!, and the simple allure of coordinates. Favorites come in a micro-dress with full ostrich feathers—belted for form, and the modern-day take on the panuelo, a Filipino shawl which now takes on the form of a dress.
While we don't see the end yet, we can definitely set what happens today. And if we embody the Chris Nick mantra for Spring/Summer, it is that we choose to dress up wherever we may be—uninhibited, fearless, bold.
See the full collection in the slideshow below!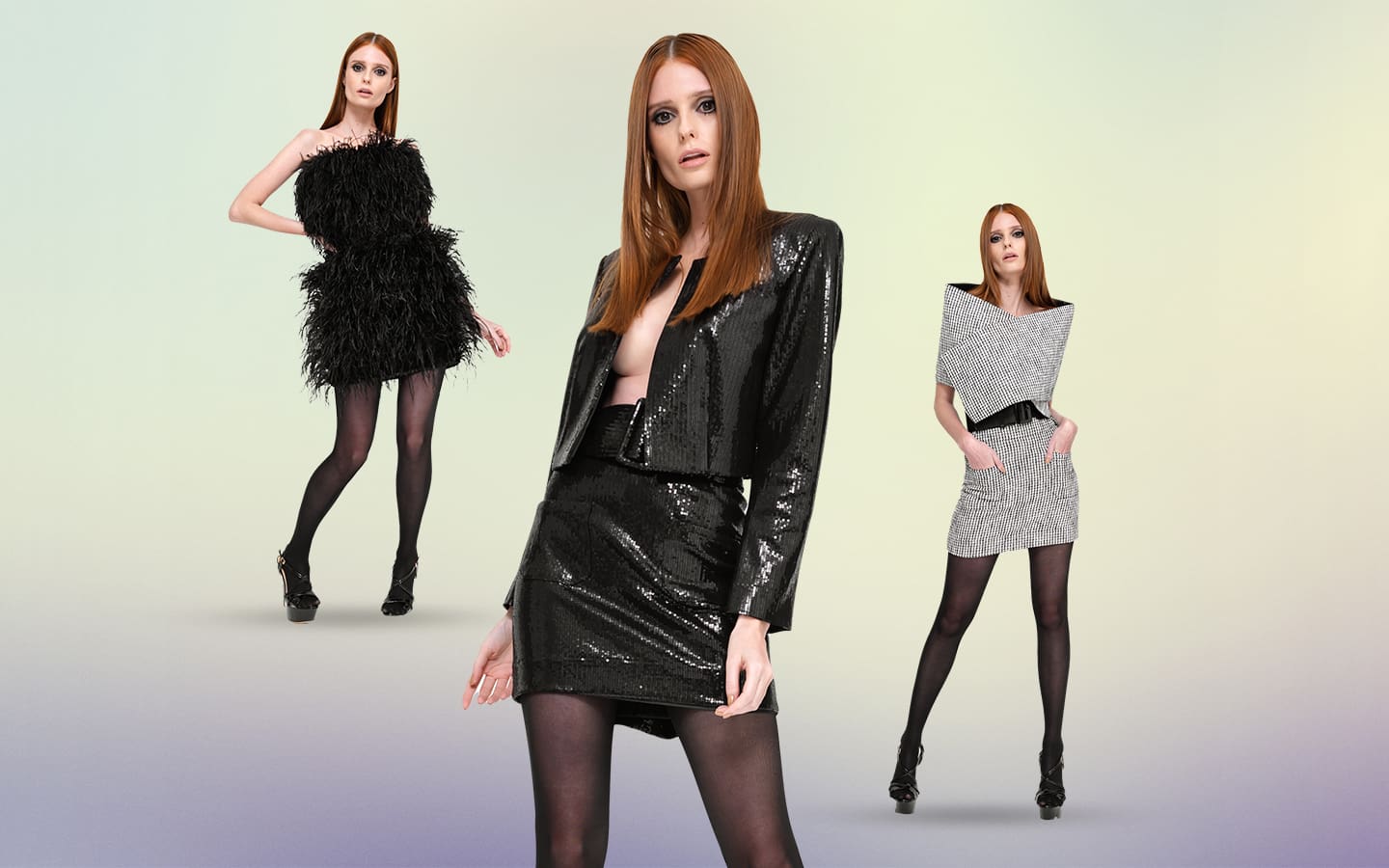 Chris Nick Spring/Summer '21
Chris Nick Spring/Summer '21