LOOK: Filipino Designer Chris Nick Stages His First Show In L.A.
The fastest-rising Filipino fashion designer takes the City of Angels.
As Fashion Week holds power in the minds of fashion enthusiasts and experts alike, its addition to any designer's resume spells great futures for those given the privilege. With only a handful of designers given the limelight to display their creative virtuosity, a one-way ticket to any fashion capital's premiere runway event is but a destination trip to success.
From the high rises of Makati to the beaches of Los Angeles, Filipino Fashion Designer Chris Nick becomes one of the fashion world's latest show jet-setters. Making his Los Angeles Fashion Week debut with his eponymous label, Chris' name is spelled out and added to the marquee of fashion stars. But to whom do we owe this pleasure of being enraptured by class and elegance?
Chris Nick is one of the fastest-rising young fashion designers, whose creations graced 11 major Philippine magazine covers during his first year in the fashion industry alone, back in 2019. To him, the signature of the Chris Nick client is whomever allows themselves to be both masculine and feminine—an androgynous romanticism of everyone dressed up with confidence.
For his Spring/Summer 2023 showcase, he draws inspiration from nineties minimalism" and grunge. Although his primary muses of Old Hollywood's sophistication and Studio 54's sensuality are still woven in the threads of his garments, he wishes to reinvent how the Filipiniana is worn, "When the youth think of the Filipiniana, it's usually as a costume. I want to change that. You should be able to wear Filipiniana for fun. It doesn't always have to be so serious." A champion of timeless and understated elegance, this collection brings all of us closer to the idyllic fantasia Chris Nick designs and envisions for us all.
Swipe through our gallery below for our round-up of our favorite fashion moments from the Filipino Fashion Designer both on the catwalk and backstage!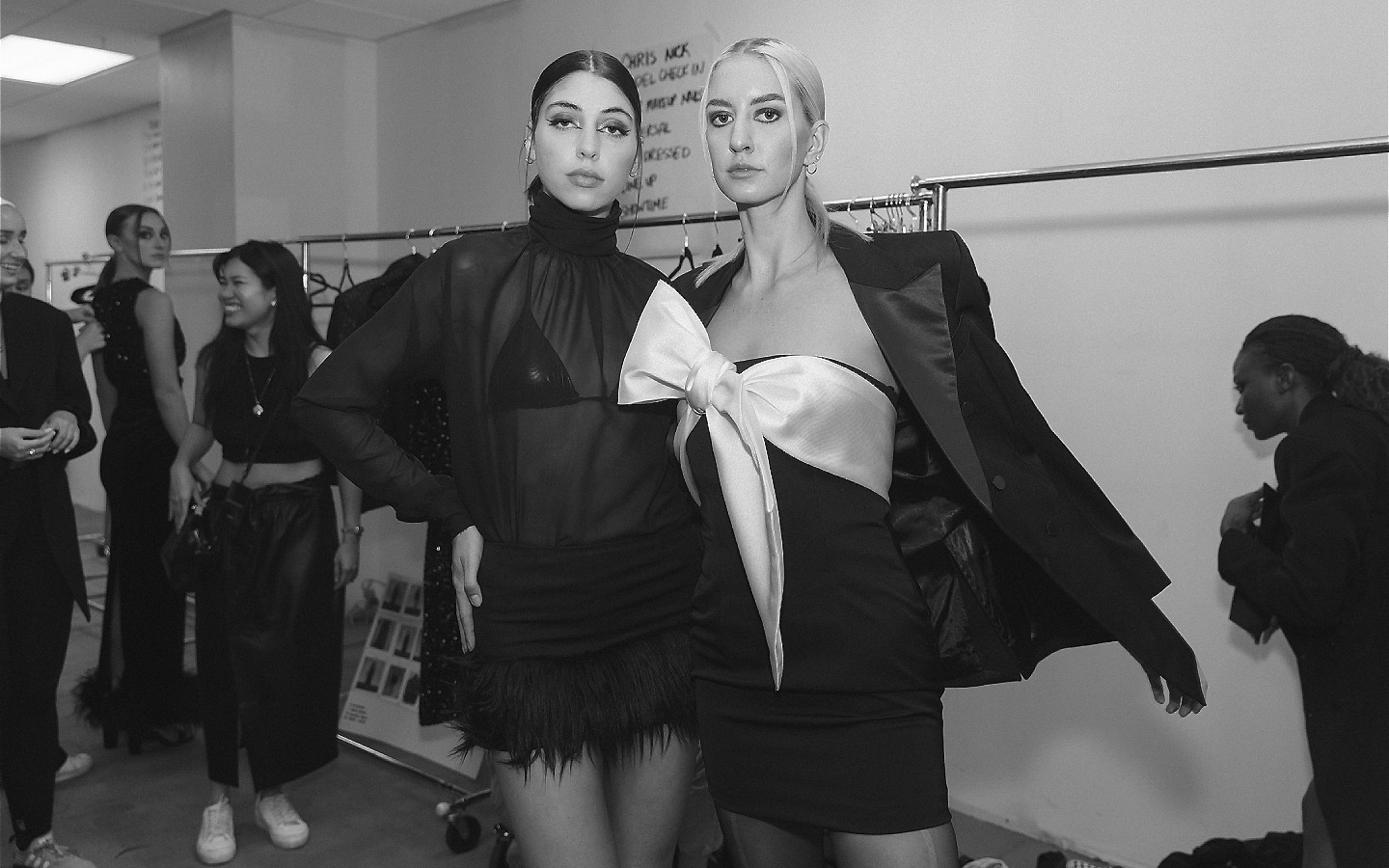 Chris Nick SS23 LAFW
Chris Nick SS23 LAFW