Dior Does Folklore In Haute Couture F/W '22-'23 Show
Here's what to remember from Dior's Haute Couture F/W 2022-2023 collection.
Maria Grazia Chiuri filled the Rodin Museum with pieces of hope and optimism. The Dior Haute Couture F/W 2022-2023 runway show fell nothing short of what Chiuri does best: poetic silhouettes that highlight craftsmanship above everything else.
Ukrainian artist Olesya Trofymenko played an important role in bringing Chiuri's Haute Couture collection to life. When the two met in Spring, they spoke and worked around the idea of the Tree of Life, a universal emblematic element in many cultures including the Ukrainian folk culture. This conversation gave birth to the dresses and other haute couture pieces we saw on the runway. Chiuri designed the clothes while Trofymenko worked on the set design of the show.
Cotton, silk, and rope threads embodied the branches, trunks, and roots of the tree while shades of beige and sheer notes of blue and black further painted the picture both artists wanted us to see. Fine embroidery were the highlights of the show, with intricately designed floral motifs appearing on everything from wool to silk and cashmere. Everything was made by hand including the intricate Dior rose as seen on the patchworks and deeply encrusted 3-D beaded embroidery.
Seeing all 68 looks trickle down the runway truly felt like pure bliss. Experience Dior Haute Couture for yourself in the gallery down below.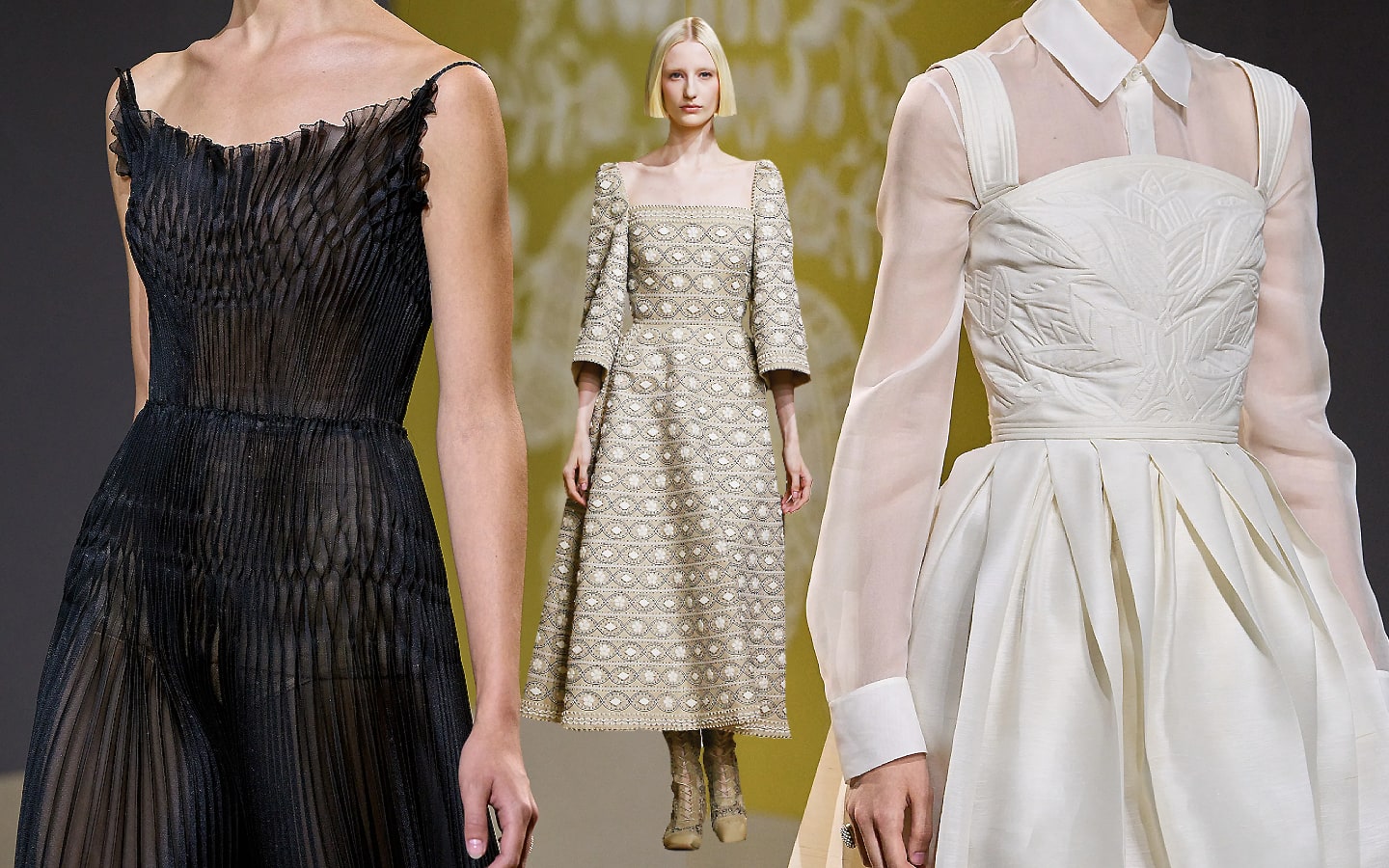 Photo Gallery
Photo Gallery