Luxury Skatewear And Cool Things Merge In Dior Men's Spring 2023
This show held in Venice Beach welcomed a young guest designer for the brand, a first for Dior
The Dior Men's Spring 2023 capsule collection isn't necessarily a collaboration. It's a lot more astounding than that. For this season, Dior Men's Artistic Director Kim Jones gave the keys of the Dior archives to a young American designer, Eli Russell Linetz from Venice Beach, and told he can guest design the collection. This is a first for for Dior and and to be given this chance to a 31 year old made a lot of buzz.
This collection did its own magic. ERL, an eponymous Californian fashion brand put up by Eli, has its own cult following with his sexy, edgy, rugged take on slouchy cool menswear. It was so natural that he gravitated towards Dior's slouchy tees and basketball shorts with John Galliano's famous Dior newsprint from his time. He took this further by making luxury versions of what people in Venice Beach are already wearing. These are the skaters, the surfers, and the hippies.
With the Dior spin, everything was upgraded. The shoes, which will have a '90s skate silhouette, is rumored to cost more than the Air Dior pair.
You can see the intersection of pop culture and savoir-faire in the collection. Crystal-encrusted trousers, saddle bags with chunky gold chains, the carnage quilted into puffer jackets and leather—these are a mishmash of what's cool and what's sophisticated all stamped with Californian ease. California Couture one sweater in the collection even put it.
It was a bold move from Dior this season. But with the pastel-dipped ERL collection for Dior, it will in fact be a bright one.
See the looks in the gallery below!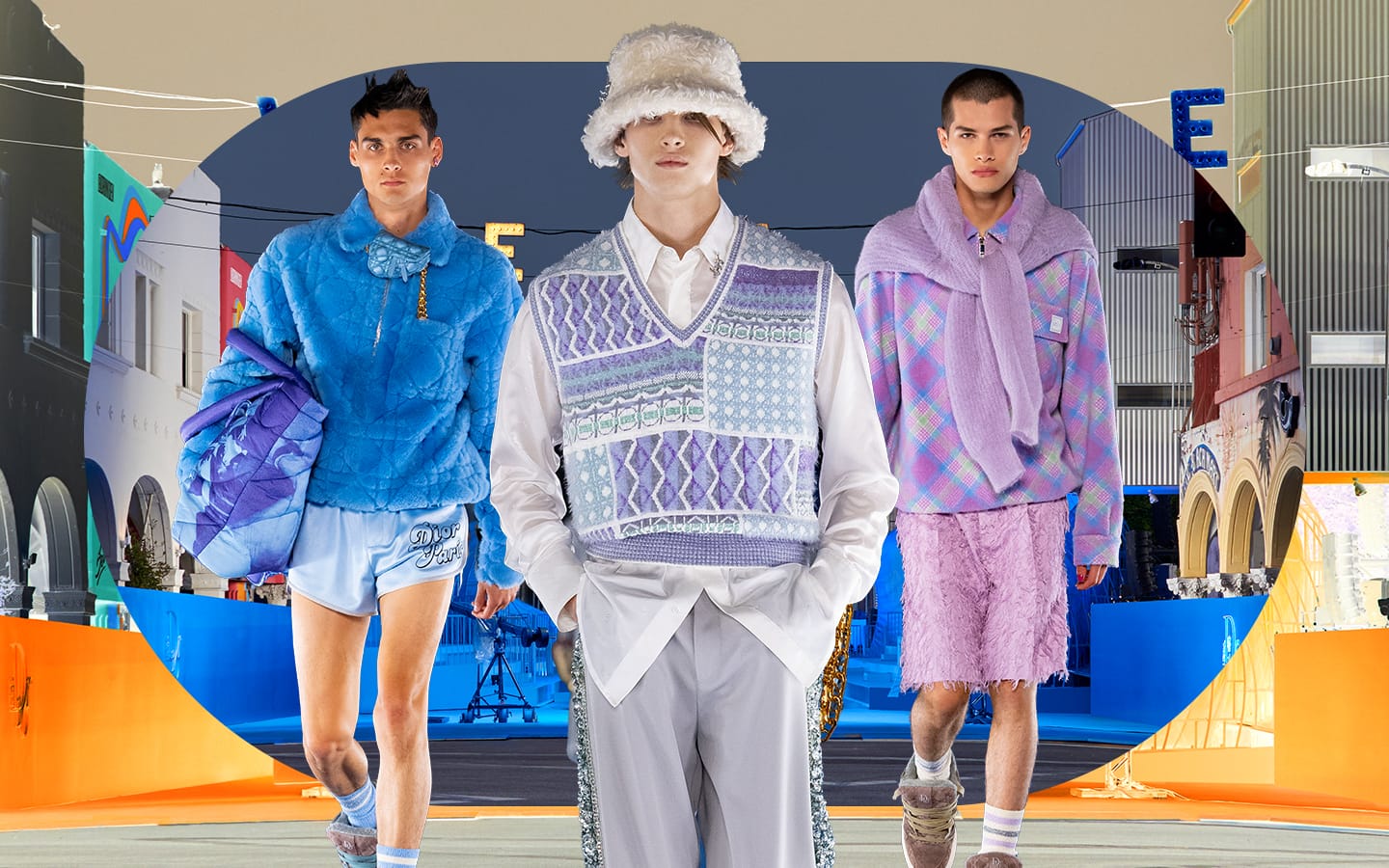 Dior Men's '23
Dior in the Philippines is available at Greenbelt 3 and Solaire Resort & Casino
Art by Raff Colmenar