Here's How 'Fendace' Became The Biggest Show At Milan Fashion Week
A first in the history of fashion, Fendi x Versace just pulled off the biggest swap in recent history.
Say it with us: Fendace, Fendace, Fendace. For one night only, Kim Jones and Donatella Versace swapped houses and created a seemingly Frankenstein-christened affair. The Fendace runway show celebrated freedom, fun, and friendship. If you still don't entirely get what just happened, Kim along with the assistance of Silvia Venturini Fendi designed 25 looks for Versace while Donatella did her absolute best to Versace-ify 25 Fendi ensembles. As mind-blowing as the concept was, we were insanely thrilled to see the sexy Versace Baroque prints were splashed all over Fendi's signature monogram.
The cherry on top of this historical fashion moment was the star-studded runway that was composed of past and present Versace and Fendi muses. From Naomi Campbell, Kate Moss, Amber Valletta, to Gigi Hadid, Emily Ratajkowski, Lila Grace Moss, and Paloma Elsesser, it's only fitting to declare that the Fendace show would be hard to top.
The moment the Medusa-faced panels embedded on the foliage walls of the runway rotated to reveal the double-F logo, we knew that we will be seeing this collection in history books. Apart from the thrilling clash of patterns that were the main focus of the show, the Fendace baguette also took center stage. The FF monogram was melded with the Versace Greek motif and Medusa symbol, creating an unexpected and utterly iconic combination.
Check out the gallery down below to see our favorite looks from the Fendace show. Feel free to read our related articles down below so we can keep you on the loop with more fashion week stories.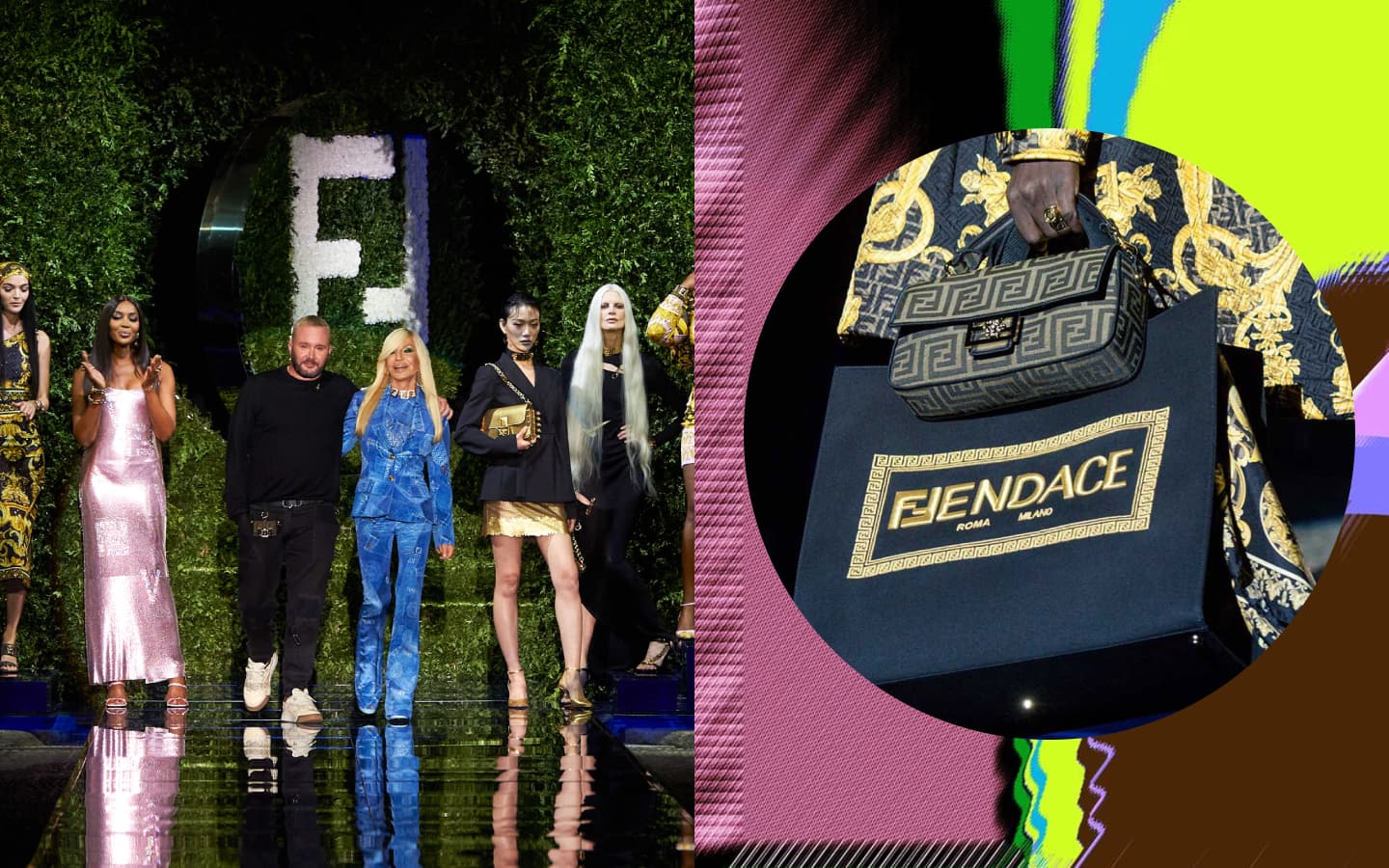 Fendace
Fendace