The Suits Of The Season Are At Givenchy Men's F/W '23
Accessories include faux snakeskin, cheetah, and wolf! Yes!
The wins of Givenchy Men's Fall Winter 2023 offering celebrate their strongest suit: tailoring. It's all about modernizing menswear dress codes for this season, something Mathew M. Williams is know for: his cutting-edge skill.
It's a very masculine show, clean straight lines for the suits and tailored looks, and a rugged slouch for the jackets and the more streetwear side of his collection. But it's not as simple as it looks. The pieces include complex fabrications and mix-and-march, all in an attempt to bring in something new and interesting for this season. Against the clean show venue and lucid music, it's the clothes that truly stood out this season.
The accessories provide a curious selection of faux snakeskin to cheetah print and imitated wolf, invoking explosions of pattern and texture to the bags. Lots to love for this season from Givenchy for sure!
Watch the show and see some of our favorite looks in the gallery below!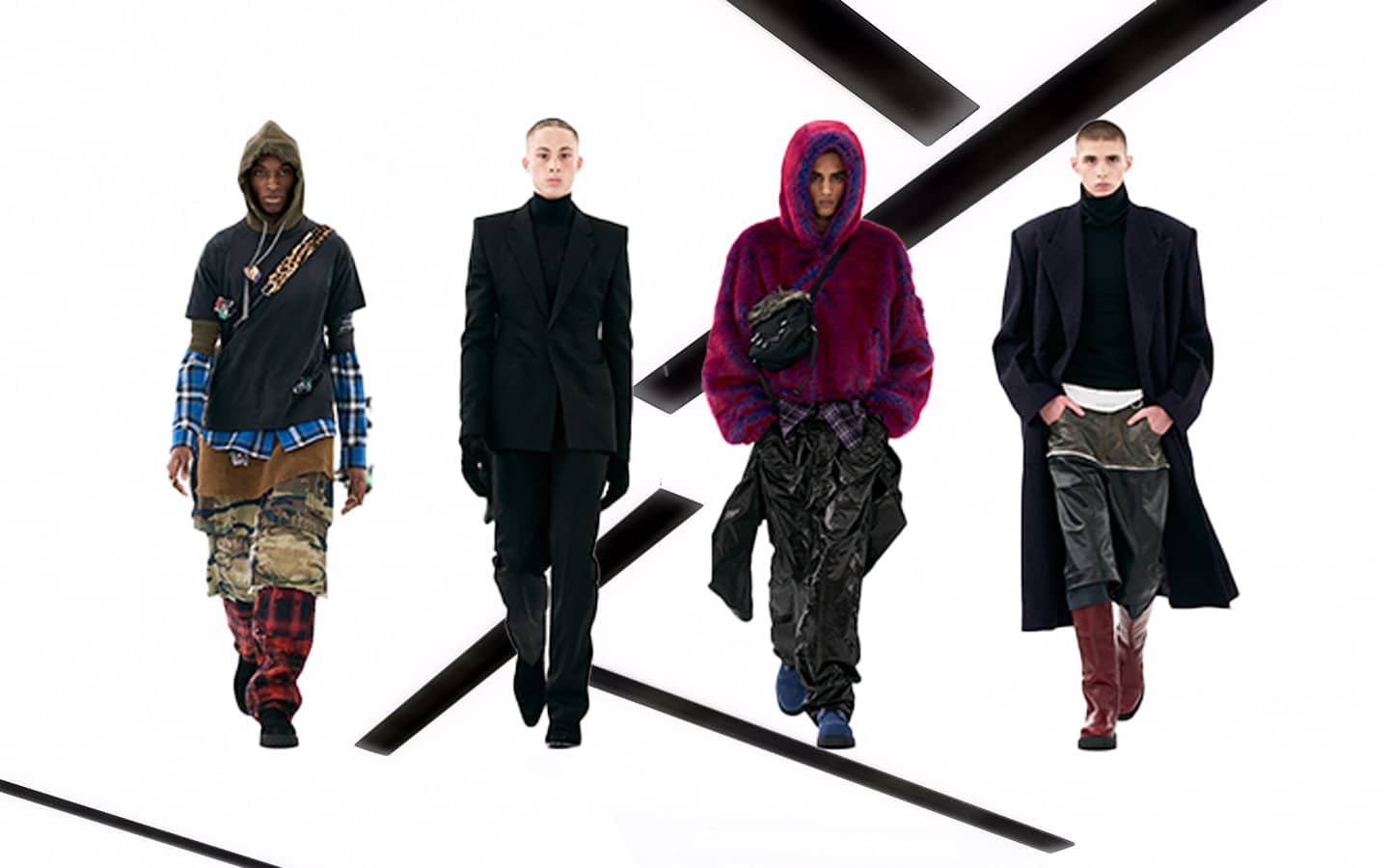 Givenchy F/W '23
Givenchy F/W '23