Gucci Hints On A New Direction With Their Men's F/W '23 Show
A whole lot of swag echoed through the room, sans Alessandro Michele
It's Gucci's first full season without former Creative Director Alessandro Michele's touch, and we knew from the start that this will be different. Alessandro, who announced his parting ways with the Italian luxury house last November, made the recognizable Gucci aesthetic we know now. In the first collection without him, Gucci Men's Fall/Winter 2023 hints on a new direction the brand might be taking.
The collection is a radical shift: It's pared down, sleek, and a bit of rock n' roll. It's actually a sartorial palate cleanser by way of refreshingly streamlined looks. The pieces, though a bit here and there, touched on wardrobe essentials that have the basics checked, the colors fresh, and the prints clean. This was designed by Gucci's creative team, who all worked with Alessandro during his tenure. There were hints of his influence: sparkles, fur, fluidity, exaggerrated shoulders. But one can definitely it's not Alessandro's anymore.
This show was more of a transition, hinting on the endless possibilities the new Gucci might be. In the midst of the sexy, dangerous mood comes a mumble of excitement. Gucci will definitely evolve to something new and it's something worth watching out for. If Alessandro Michele's Gucci made us dream and feel, this start feels like set in the now and real. We're definitely on the edge of our seats!
See our favorite looks in the gallery below!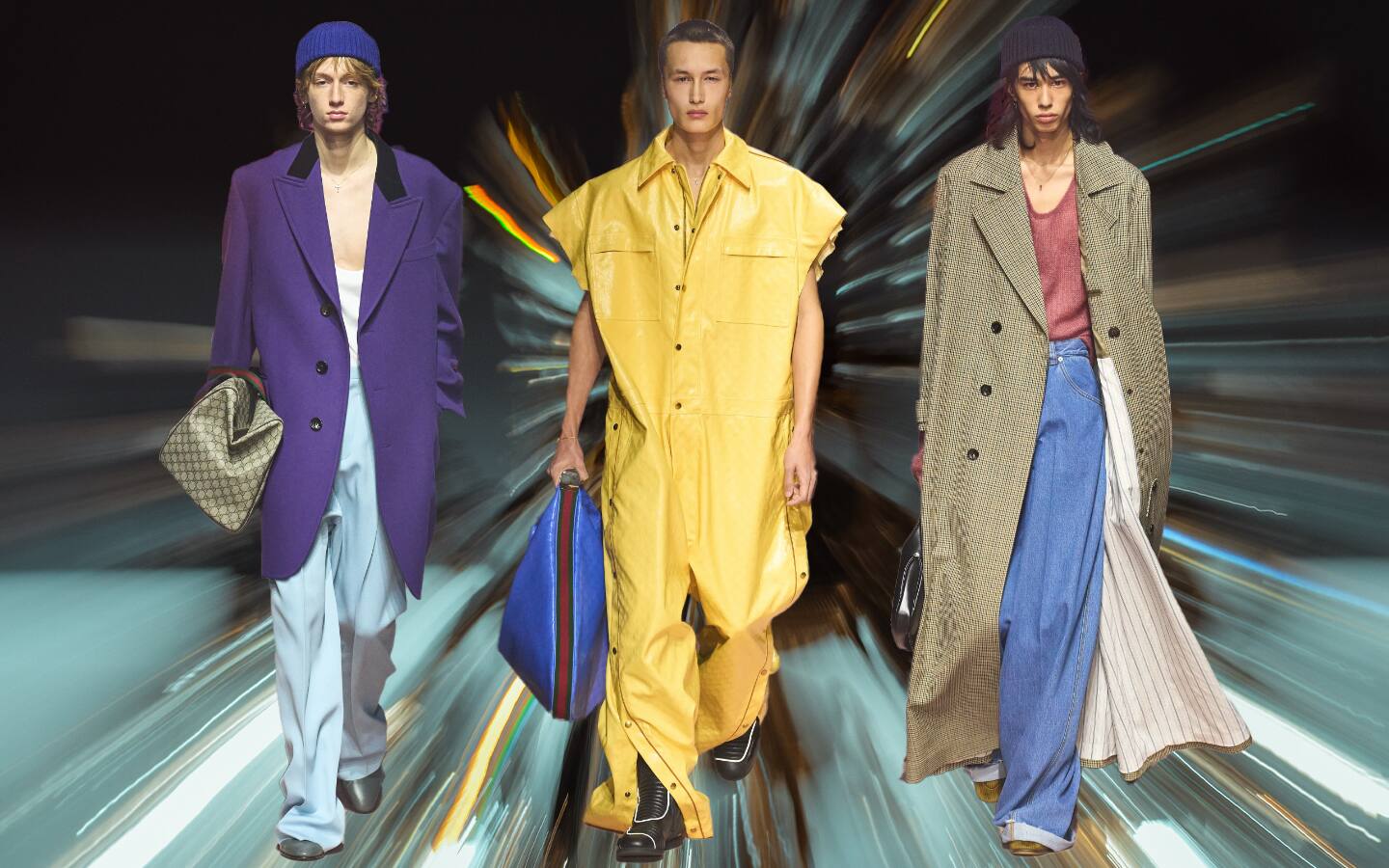 Gucci F/W '23
Gucci F/W '23
Gucci in the Philippines is available at Greenbelt 4 and Shangri-La Plaza East Wing
Art by Raff Colmenar