Louis Vuitton S/S '22 Felt Like The Past, Present, And Future Combined
The closing of Paris Fashion Week ended on such a high note
PARIS, FRANCE. The Louvre's Passage Richelieu served as the cinematic backdrop for Louis Vuitton's recent fashion showcase. Decking the grand halls were antique chandeliers collected through time, adding mystery to the air. Then the clock strikes. The mystery then unfolded with layers upon layers of mystery. The show referenced the "grand bal of time," where day seems to fade into night, the past comes incongruence with the present. Yes, for Nicolas Ghesquière, the Louis Vuitton Spring/Summer 2022 is in every time.
Each look is a juxtaposition of many elements of the 19th century combining with the modern woman. Together, it creates a uniform for the future—indescribable, non-linear—but when you see it, it makes sense. Oversized underskirts, biased cut slip dresses, cropped jackets, finished off with Art Deco eyewear that seemingly mimic opera masks—these are pieces that altogether seem to time travel. In a Ghesquière world, these all come together to create the magic of the moment.
In a grand ball of time, you just merrily go with the ebb and flow of hours 'cause they don't matter. Yet, it is also everything. As profound as that sounds, the collection simplifies it: the dress code for Spring/Summer is the past, present, and future combined. It's present in every look: polka dot age-old capes, modern leather plush shoes and bags, masculine and feminine silhouettes that all become parts of a whole. This is the Louis Vuitton woman, she is a vibrant flow of time and style.
See all the looks of Louis Vuitton Spring/Summer '21 in the gallery below!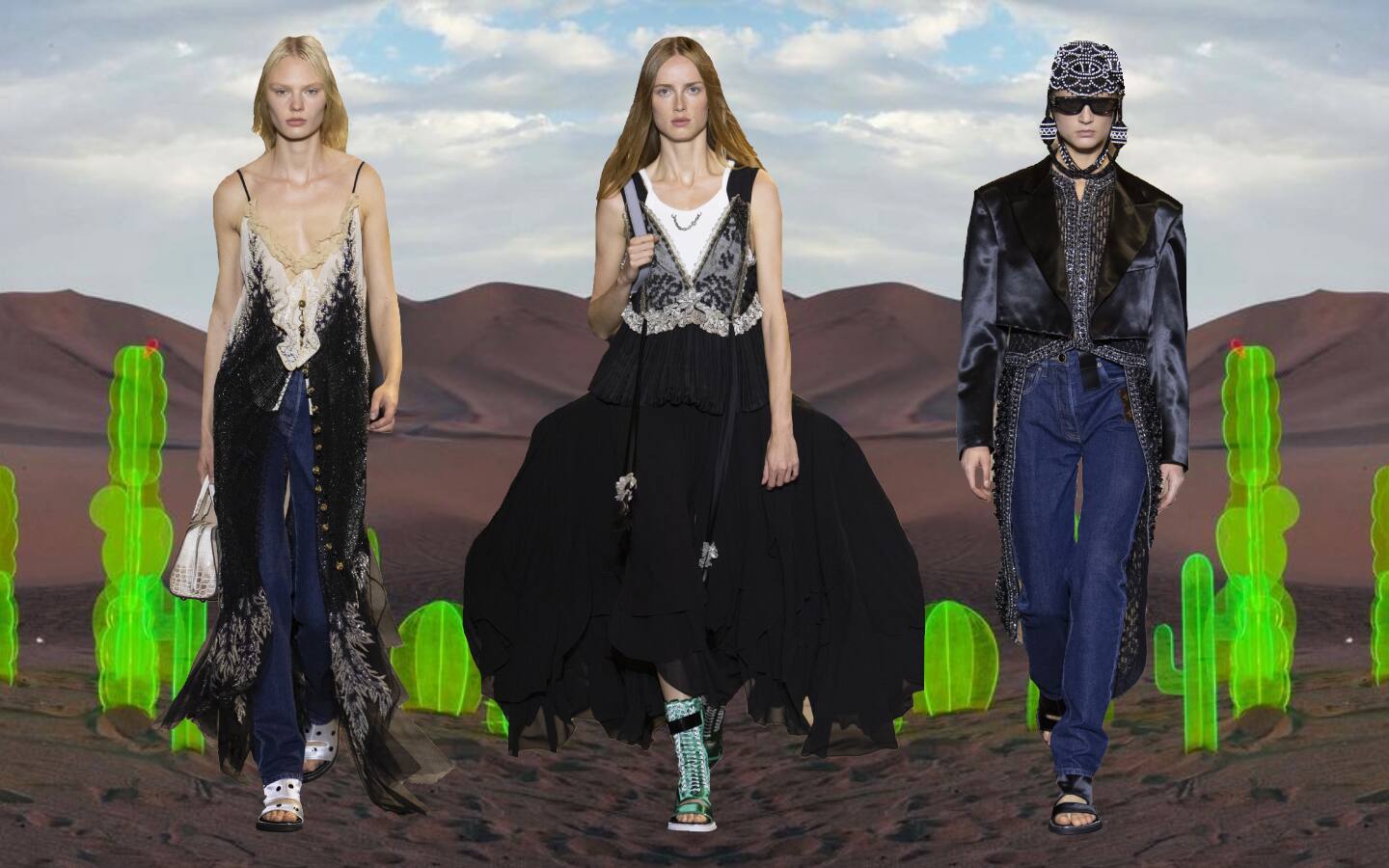 Louis Vuitton S/S '21
Louis Vuitton S/S '21
Photos from Louis Vuitton Philippines
Art by Carla Buyo