Park Bo-Gum, Mario Maurer, And More Were At The Louis Vuitton Men's Show In Bangkok
Look at what these Asian heartthrobs wore at the spin-off show of Virgil Abloh's last Men's collection
The iconic collection of previous Louis Vuitton Men's Artistic Director for Virgil Abloh once again sees the day of light in sunshiny Bangkok, Thailand. His last collection, the LV Men's Fall/Winter 2022 shown in Paris, had a re-run as a spin off show with 9 new looks that have never been seen before. At the show, big Asian superstars and heartthrobs filled the runways and front row seats. South Korean actor Park Bo-gum and Thai actors Mario Maurer and Metawin "Win" Opas-iamkajorn were all present at the show.
The Louis Dreamhouse seen in the original Paris show makes a comeback in the show, emphasising the concept of the show's circularity: from being a continuation of the the show, the orbiting runway, and the sun. The heart of the show still holds true and explores the wonders of boyhood. "We might go to India or Kansas or Cuba, but wherever we go the focus is youth: the stage in your life before you've been taught or programmed to do, think or wear certain things," said Abloh. "And in that study, you realize that teenagers on opposite sides of the world are dealing with the same things. It reflects the fact that, fundamentally, we are all one."
The Philippines was also represented by digital creator LA Aguinaldo who attended the show in full Louis Vuitton.
Watch the spin off show below and see the looks of the Asian stars who attended the show!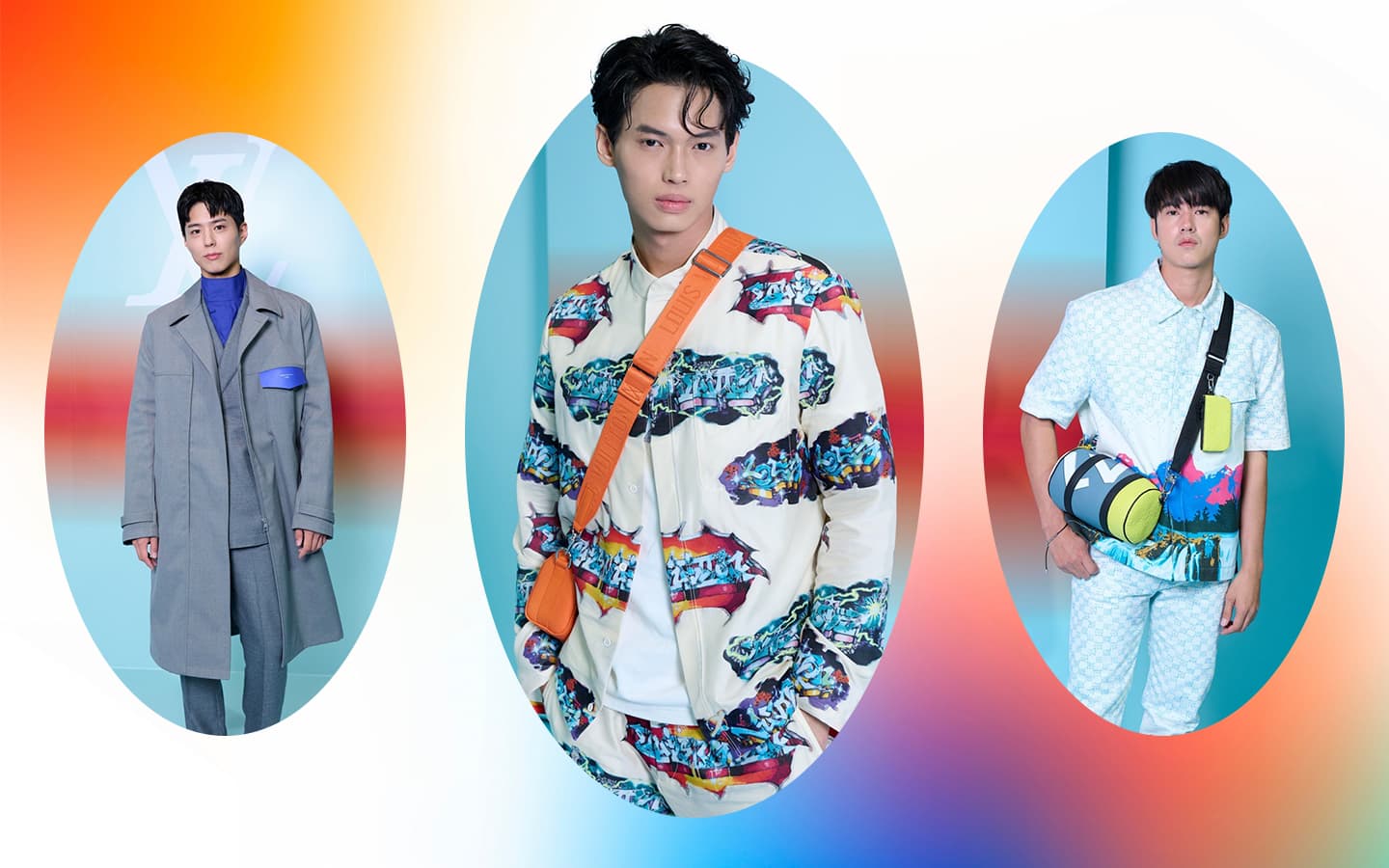 Photo Gallery
Photo Gallery
Louis Vuitton in the Philippines is available at Greenbelt 3 and Solaire Resort & Casino
Art by Raff Colmenar