The Best Men's Fall/Winter '22 Shows And Looks We Loved Part 2
From Virgil Abloh's last Louis Vuitton show to Nigo's first show in Kenzo, this season is packed with surprises, emotions and new looks

Menswear Fall/Winter 2022 has proven to be one of the most exciting seasons so far. Each show was a headliner, highlighting a fashion house first (or last), or something special for the season.
Menswear, in its own right, has been figuring out the idea of the luxury route, gearing towards streetwear as an obvious and more relatable choice today. With Nigo's creative director appointment at Kenzo, Bally welcoming Filipino-American streetwear designer Rhuigi Villaseñor, and the sleek Hugo Boss rebranding to something more cool and casual, the signs are everywhere.
This season alone, though, there is enough to celebrate already. The overall mood was hopeful and fresh. There's an easiness to the shows, palette-wise and looks-wise. It's in this uncomplicated sense of design that reverberate throughout the shows make looking forward to the Fall season even more exciting! Plus, the front row's a killer!
Read through part one of our favorite shows of the season!
Hello Nigo! Kenzo Welcomes a New Creative Director
Judging by the front low alone of Kanye West, Pharrell, Tyler, The Creator, and more, this is this season's hot ticket. At Galerie Viviene, where founder Kenzo Takada did his first-ever show, Nigo paid his respects by staging his first-ever show for the brand here. More than the welcomed clout, Nigo definitely brought more to the table. It's a fresher take on a brand with a strong following the past years while remembering the iconic things that made Kenzo, well, Kenzo. The poppy prints, the new floral motifs, they were age-old Kenzo now having a 2022 Nigo spin. It's cool and new but undeniably still Kenzo. The street-prep vibe may just be the first of many many chapters in the brand's new mood, we're all for it!
See our fave looks in the gallery below!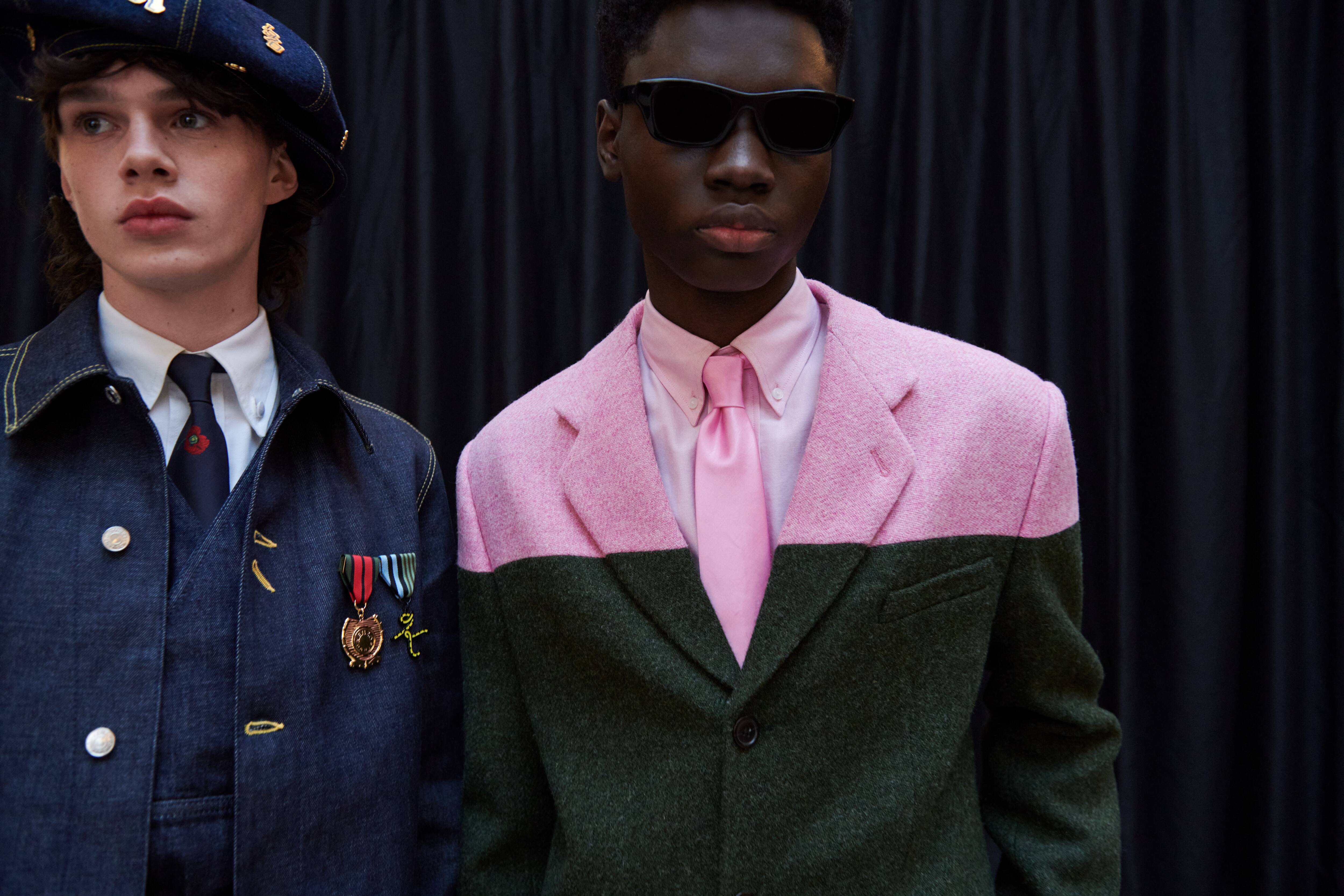 Kenzo F/W '22
Kenzo F/W '22
Fendi's Laidback Cool and Futuristic Gadgets were Something Else!
Silvia Fendi did something right this seasons. Not only did the bags and accessories looked extra cool, the looks matched! It might not seem like it at first glance, by the '20s dandy man was referenced throughout the collection. In simple terms, Fendi was all about the gentleman classics mashed with modern kitsch. Rich tones of beiges and mocha, deep burgundy and blacks pepper the show in a way that's so today. But doing a deep dive into the future, the Fendi x Ledger debut in this collection hints on the metaverse. The collab is a line of luxury cryptocurrency wallets, promising utmost security, and yes coolness, to your cryptos and possible NFTs.
See our fave looks in the gallery below!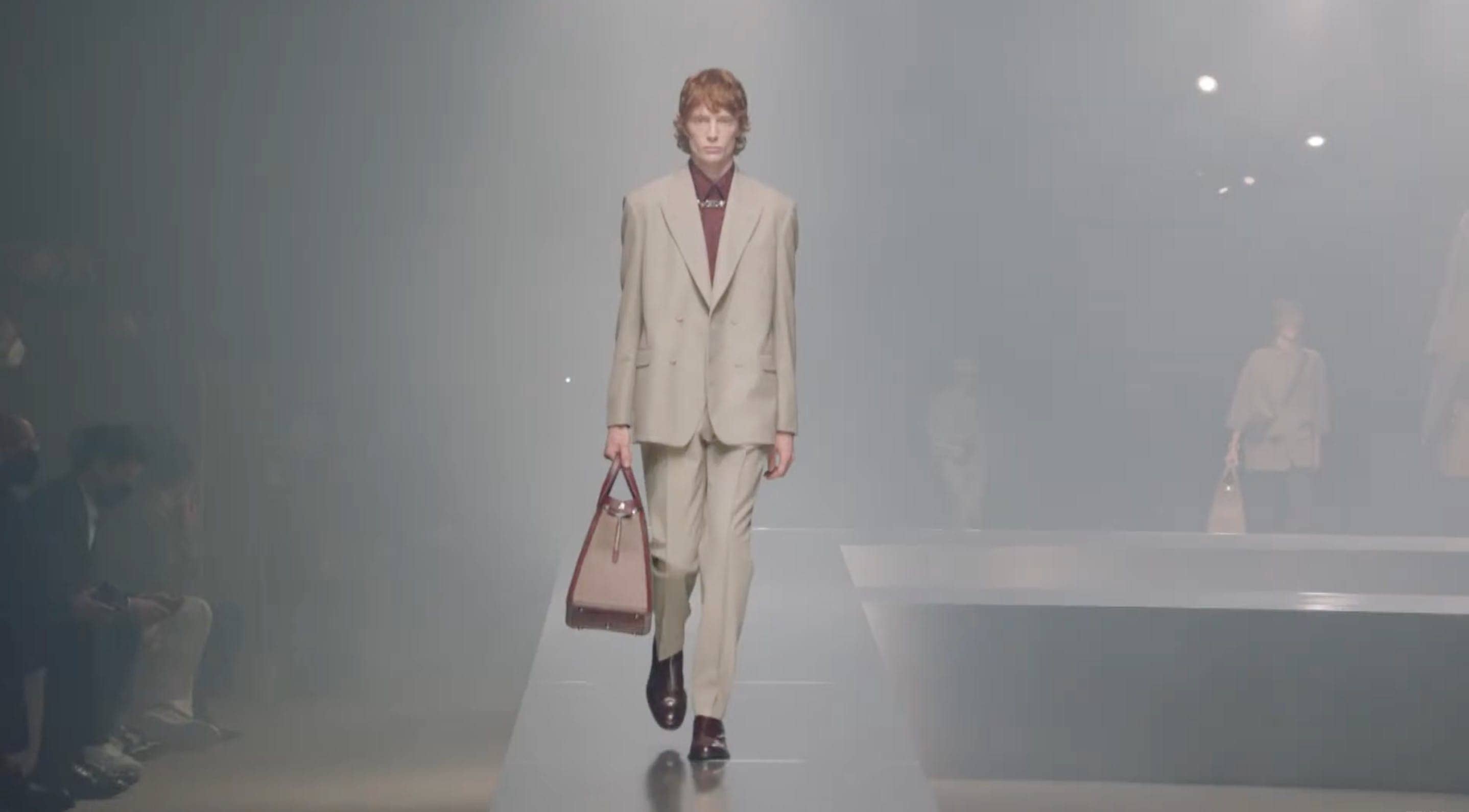 Fendi F/W '22
Fendi F/W '22