The Best Men's S/S '23 Looks We Loved This Season
From Milan to Paris, there's something extra sleek and modern with then looks right now
It is yet again a very exciting season for menswear as the collections this season is design for every man. Modern and sleek, cool and sporty, romantic and subdued—there's definitely something that goes with your personality and mood.
Fendi, which showed it Italy, focused on pieces that are sleek and quite minimal albeit incorporating strong prints and even a cowhide print. It's predominantly denim-looking but with most pieces actually being leather, even makes the looks more exciting. There is strength in subtlety and it's definitely a winning season for Fendi men. In the same vein all the way in Paris, Dior Men's by Kim Jones romanticized pastels and neutrals. They're equal parts tailored and plush, making a look sexy but at the same time so accessible. The quilting of the House's iconic cannage, the de- and re-construction of a tailored suit, Kim chose to play and the results are a lot of fun.
Over on the streetwear spectrum of the shows, we have Givenchy who went the ready-to-wear route with a grunge slant. It's not always a winning endeavour to do denim pants on a show but Matthew Williams was able to make it oh-so-desirable this season. It's a collection you can mix-and-match and we definitely are all for it. Kenzo, with Nigo's sophomore collection, had a more thematic take this season with their naval-inspired show. There were still a lot of denim but definitely something more extensive this season. Nautical stripes were ever-present and it goes as literal a styling a look with a sailor hat. It's less serious in a way that just works!
Leave it to Loewe to push the boundaries of a collection this time. Gardening meets fashion? Yes, actual plants were growing on the garments and water dripping on the runway. The plants that have been grown on a series of garments and shoes are the result of an experimental process developed in collaboration with Paula Ulargui Escalona. It's as organic as it can get with the message being fashion can merge with nature through time.
See some of our favorite pieces from the collections in the gallery below!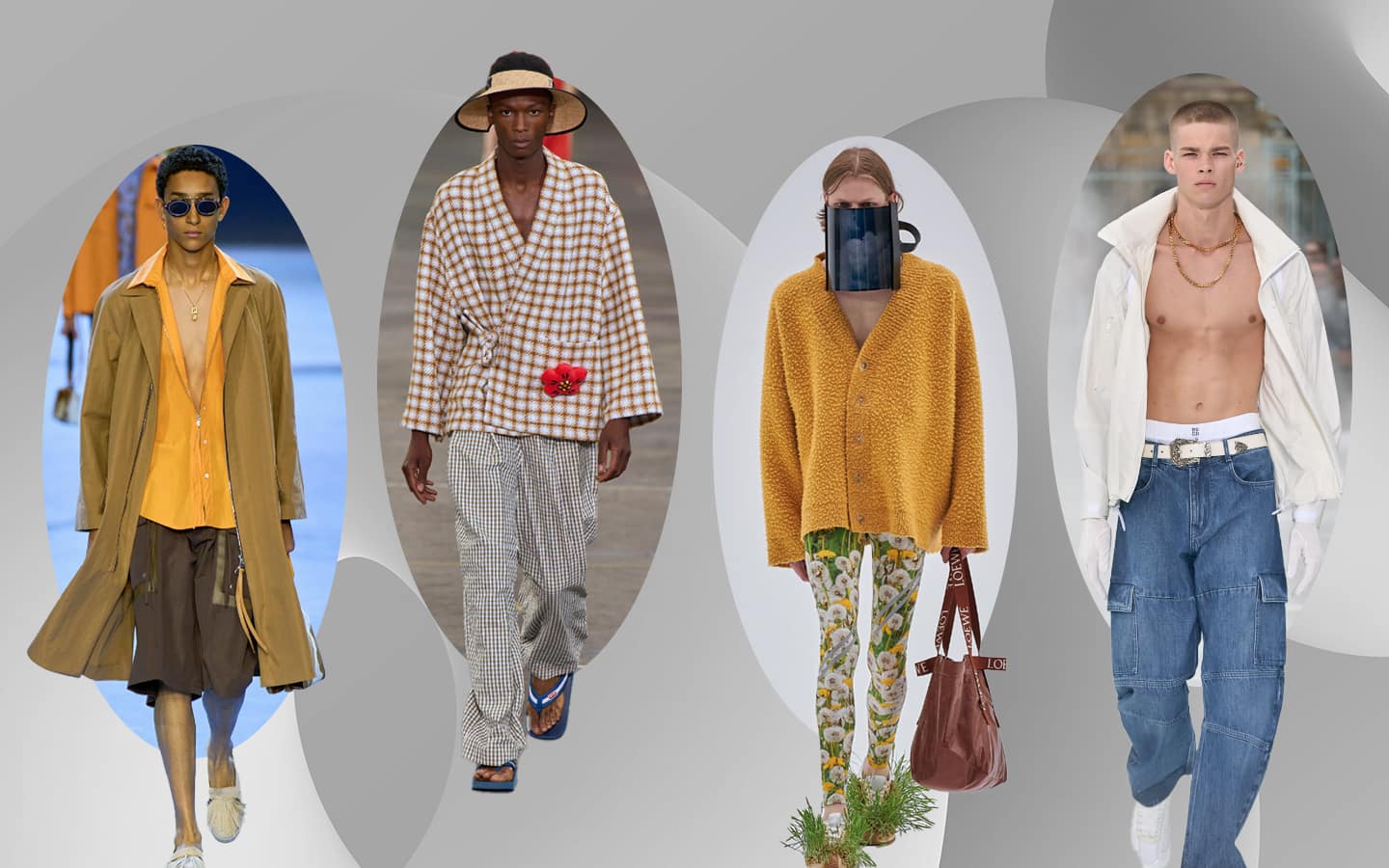 Menswear S/S '23
Menswear S/S '23