Metro Fashion Week Exclusive: Loewe F/W '20 Takes Extreme Silhouettes And Makes Them Chic
Straight from PFW, read through the Loewe experience from Metro's front row lenses.
Stepping into a Loewe runway show is like falling into a rabbit hole. Will it be clean and sharp this season? Or bold and audacious? But whatever you find down there, you can be sure of one thing: Jonathan Anderson only makes wonderful things.
For the Women's Fall/Winter '20, silhouettes were dialed to the extreme. Tight on the bodice then ballooning on the skirts. Exaggerated collars as big as you can imagine! Leather, silk, wools, jacquards, it goes on! There's a sharp utilitarian tailoring on one hand and yet there's the couture-like drama of a feathered headpiece on silk dresses on the other. There's so much pomp and splendor with the little bits of Spanish influences: Flamenco clutches matching with the skirts made to dance it, layered bell sleeved sleeves embellished to the brim to match necklines. Ah, to read all these things in one paragraph seems breathless but dare we say it—breathtaking?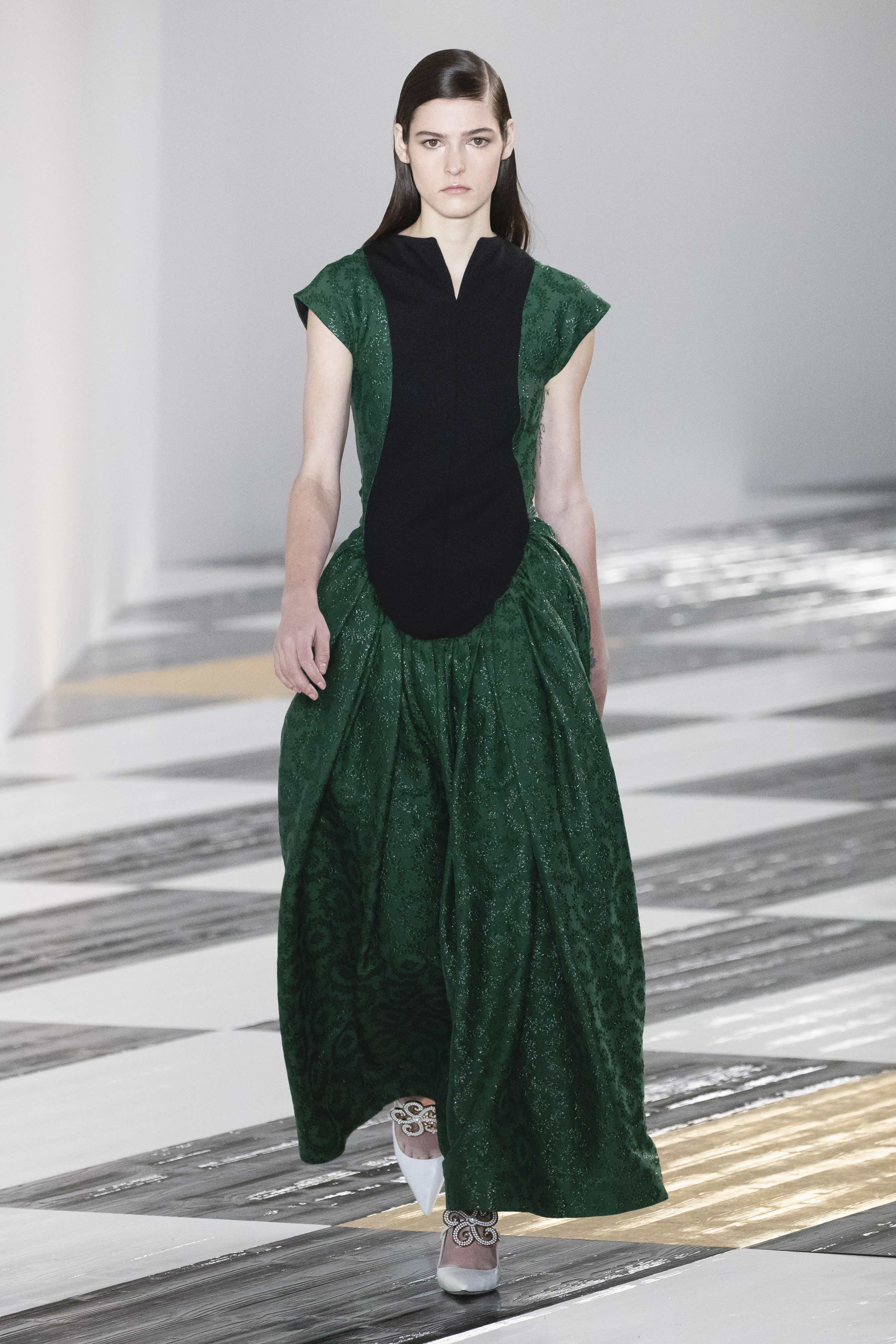 One can trim down the collection to the few prints used but he used them so well. A puffed sleeve, olive-colored dress was turned into a pantsuit of the same print (while still having a short dress version). The silhouettes get repetitive without you knowing it. The same puffed sleeve dress, cinched on the waist and magically ballooning downwards—a show favorite—comes in three prints! Another look comes in three colors. 'Cause if it's that good, why not?
If one zooms in to the bags and accessories, the regalness of a Takuro Kuwata ceramic pieces are seen on the drawstrings, even on the dresses! These, together with the look, seal the fact that this season is all craft and impact, taking the cleanest details and silhouettes and making them feel so grand.
In this one rabbit hole you get to experience all this. Playfulness meets grandeur. Jollyness meets with wonder. The models looked like characters, each with a personality that makes you dream and dream in the clothes. What's surreal is how they were crafted to the way they are but what's real is that you can actually, really wear them for yourself. Don't ever wake us up!
Loewe is available at Shangri-La Plaza East Wing. Special thanks to Specialty Stores, Inc.