Dior 2021 Cruise Showed These Cool Lanterns In Their Show About Reinvention
An homage showing support for the priceless Savoir-Faire Of Puglia
A true celebration of Puglia's traditional arts and crafts, the 2021 Cruise collection highlights the excellence of these priceless skills. From the art of weaving to Luminarie – dazzling illuminated architectures – and from the essential role of dance to the power of ritual music, the House of Dior actively supports this pluralistic and infinitely precious culture while paying homage to Nature and the region's unique landscapes, as a land that has always been close to Maria Grazia Chiuri's heart.
Because these many creative dialogues between Paris and Lecce began long before the health crisis and the confinement, it was essential for Dior to continue these collaborations, to support and showcase the virtuosity of these artisans and artists more than ever. So that the beauty of their gestures, emotion and poetry may endure.
The Notte Della Taranta Foundation: A Passion for Dance and Music:
Established in the province of Lecce, in the Puglia region, in 2008 in order to promote local culture and arts, the Notte della Taranta Foundation and its emblematic festival, founded in 1998, highlight and reinvent traditional Italian music and dance, including the iconic Pizzica. This unique festival promotes local identity through the practice of ancestral rites. This summer, for its 23rd edition, the Italian composer and conductor Paolo Buonvino will conduct the Orchestra Popolare in an exceptional concert.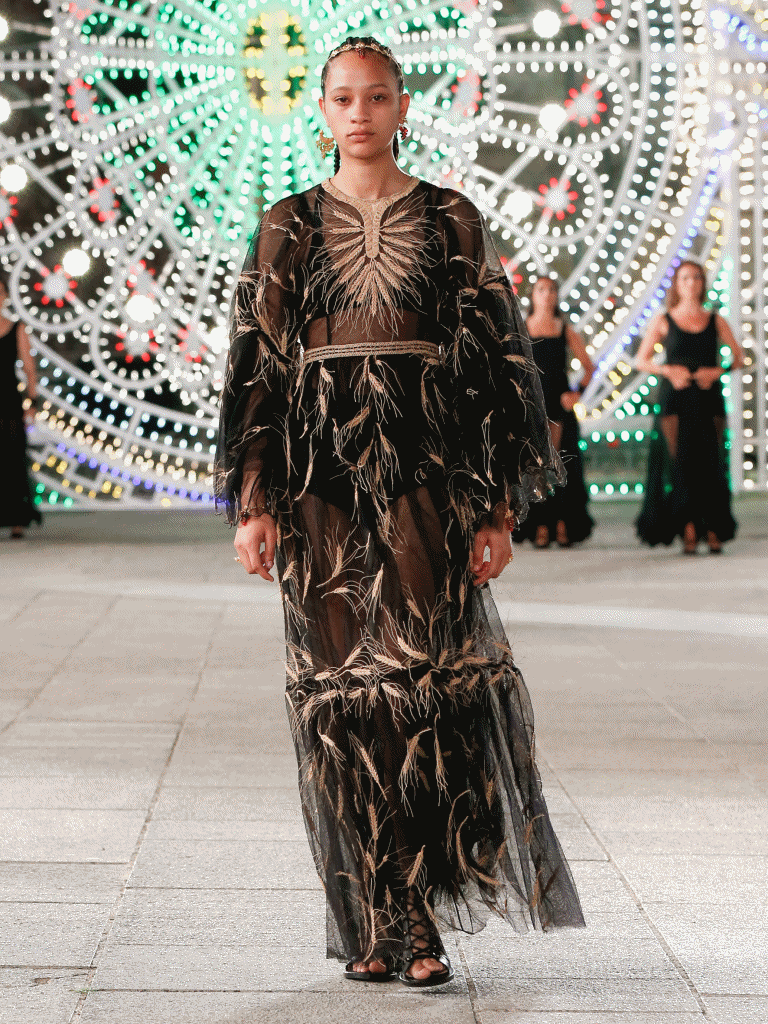 Dior 2021 Cruise Collection
Dior 2021 Cruise Collection
The choreographer Sharon Eyal – who here pursues her creative dialogue with Maria Grazia Chiuri — worked, during a residency, with dancers from the foundation in order to compose an unprecedented spectacle. A timeless choreographic performance that re-engages anew with the profound meaning and symbols of these powerful Puglian rituals around the Pizzica, a dance that makes it possible to pass from oppression to emancipation; like a form of catharsis that liberates the body and spirit through dance. In blending her own vocabulary and singular technique with the excellence of these traditions, Sharon Eyal revisits without subversion this body language, in an unprecedented artistic exchange between a unique heritage and contemporary dance.
For inquiries, please call the Dior Boutique in Solaire at 09175097288.