The Best New York Fashion Week S/S '22 Collections You Need To See Now!
Bask in all of NYFW's glorious return!
Guess what's back back again? New York Fashion Week made its cautious return last week and we're going full throttle to give you the only recap you'll ever need. Runway shows opened once again and the magic of the shows came to life!
Dreams of escape and visions of renewal travelled across many mood boards this season. Altuzarra and Rodarte declared their presence in NYFW with pieces that connect with nature and radiate spiritual glitz. From hand-rendered prints on silk dresses to forward-looking florals, both designers fell nothing short of spring and summertime favorites that were done in a refreshing way. Over at Manhattan, no one was completely sure if Peter Do could handle the pressure of having one of the most anticipated shows this season but he totally rose to the occasion! The Vietnamese-born designer gave what the crowd asked for and more with a collection filled with stories of his Asian-American heritage and his signature four-piece suits. Speaking of heritage, Christian Siriano also referenced his roots with a powerful punch of '30s silhouettes, voluminous looks, and his take on two-piece dressing.
Just as much as we loved seeing ensembles that comforted our soul, we're also glad to say that sex appeal is back thanks to Tom Ford. Think neon sequined racer back tops, chic basketball shorts, lamé tailoring, and more! In an interview with Vogue, Ford even said that "My clothes this season are simple in cut but not in impact." To be frank, anyone who will see his runway presentation will have to struggle to disagree. It's time to hang up our loungewear and athleisure pieces from our great pause in exchange for looks that will inevitably spice up our post-pandemic lives.
Check out the gallery down below to see the aforementioned collections above and more!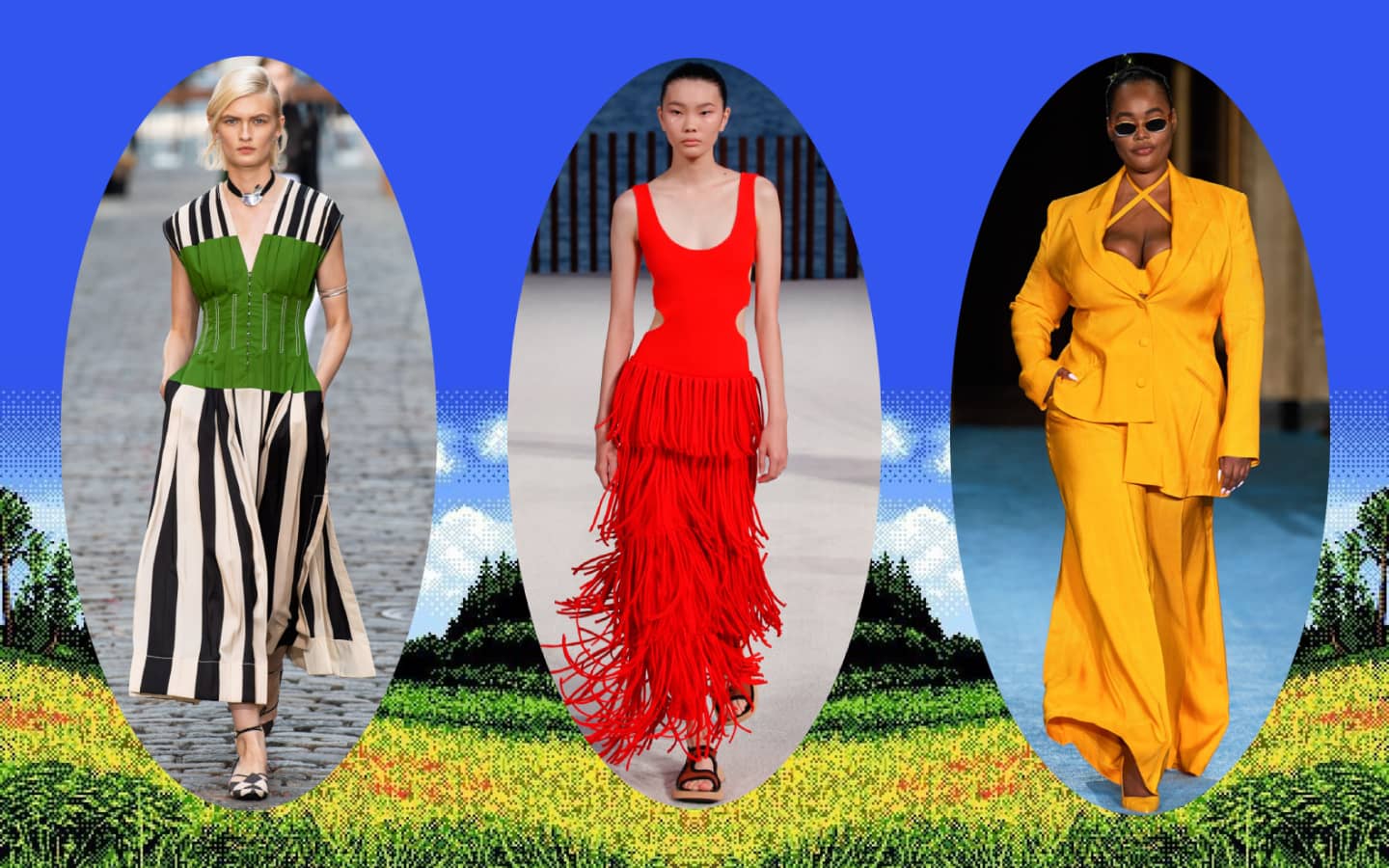 NYFW S/S 2022
NYFW S/S 2022