Off-White S/S '21 Is A Gender-Blending TV Channel And We All Have To Watch It!
Virgil Abloh's Off-White just launched a new form of media: meet Imaginary TV
It's almost been a year into the "great pause" but there's no stopping fashion dynamo Virgil Abloh into doing what he does best: shattering archetypes and remolding them into great fashion. Such is the Off-White Spring/Summer 2021, a digital affair where he presented the collection through a multi-disciplinary, TV channel format called Imaginary TV. The online complex is an interface of globally interconnected channels with performances from artists around the world, headlined by the fashion show. The all-new format is Abloh's universal approach for inclusivity and interaction in fashion.
The show itself isn't the only new format in the Off-White world. Since his seasonal pause last time, the brand has remodeled its structure and now offering an almost instantaneous way of getting your Off-White pieces to you. Once a collection shows, the release of the pieces comes in three drops—the first being right after the show online and the rest throughout the rest of the season.
The collection titled "Adam is Eve" is first to try this selling format, but the shaking of things didn't stop there. For the first time for Off-White, menswear and womenswear were merged into one show. This was very telling of the very collection itself. The pieces were fluid to their core, blending gender from a duality to a spectrum. Men were in skirts, knitted dresses while the women took menswear codes adding structure and a sense of toughness to the looks. It's a fashion show free for all: Wear what you wanna wear.
This bending of the dress codes merging with a format anchored on inclusivity might just be a world envisioned by Abloh. But how different can the real world be? As we step into a more virtual atmosphere, this very space and collection Off-White has created finds the unity—and yes even poetry—in an otherwise cluttered and confusing time. If we are able to step out of this imaginary television, so to speak, and give it spirit in real life, that's perhaps when can see that this new media isn't just a figment of imagination but a perspective.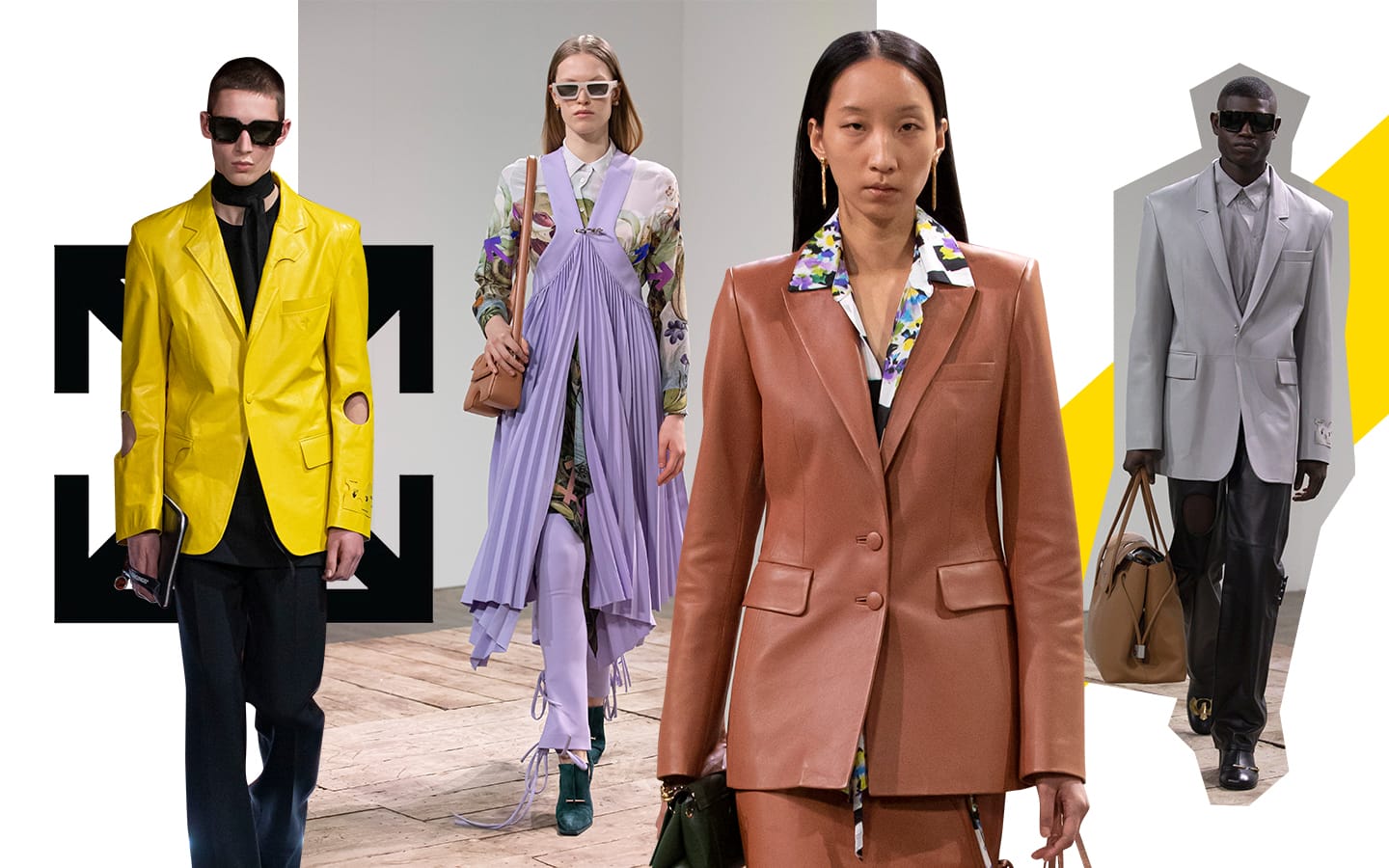 Photo Gallery
Photo Gallery
Off-White is available in Manila at 8 Rockwell, Rockwell Center, Makati. For more info, follow Off-White Manila onInstagram
Art by Raff Colmenar
Photos courtesy of Off-White Manila