Here's What To Expect And Where To Watch The PMFF Season 12: The Fashion Reboot
Take the front row at this year's Panasonic Manila Fashion Festival!
Panasonic Manila Fashion Festival is back and it's bigger than ever. Although we won't be physically sitting in the front rows of PMFF this year, we're excited to see 23 Filipino designers unfold the collections they've been working on for the past year or two. From returning designers Bamba Limon, Dodjie Batu, Dino Lloren, and Dexter Alazas to this year's new designers Ann Semblante, Gil Macaibay III, Alodia Cecilia, and more, this fashion reboot will surely make up for last year!
Helping the designers to fully realize their creations, Stylem, Japan's leading textile company will be collaborating with PMFF for an exclusive collection that will spotlight Asian talent and the organization's move to sustainability. PMFF x Stylem will be exhibited at international venues in Japan, make sure to keep your eyes peeled if in case you can drop by at any of the exhibits!
Right before we show you this year's line-up, make sure to take a screenshot of this year's PMFF schedule down below:
MAY 31: Avel Bacudio, Camlu x Creative Definitions, Dodjie Batu, Mark Yaranon, Melvin Lachica, Win del Mira
JUNE 1: Ann Semblante, Bamba Limon, Dino Lloren, Edgar Buyan, Joshua Guibone, Ziggy Savella
JUNE 2: PMFF x Stylem Collection
JUNE 3: Bessie Besana, Chris Diaz, Dexter Alazas, Emir Yamamoto, Marc Rancy, Renan Pacson
JUNE 4: Alodia Cecilia, Benjie Panizales, Gil Macaibay, Mavy Ladlad, Steph Tan
The 5-day fashion show will be streamed in mff-official.com from May 31 to June 4 at exactly 6:00pm Manila time.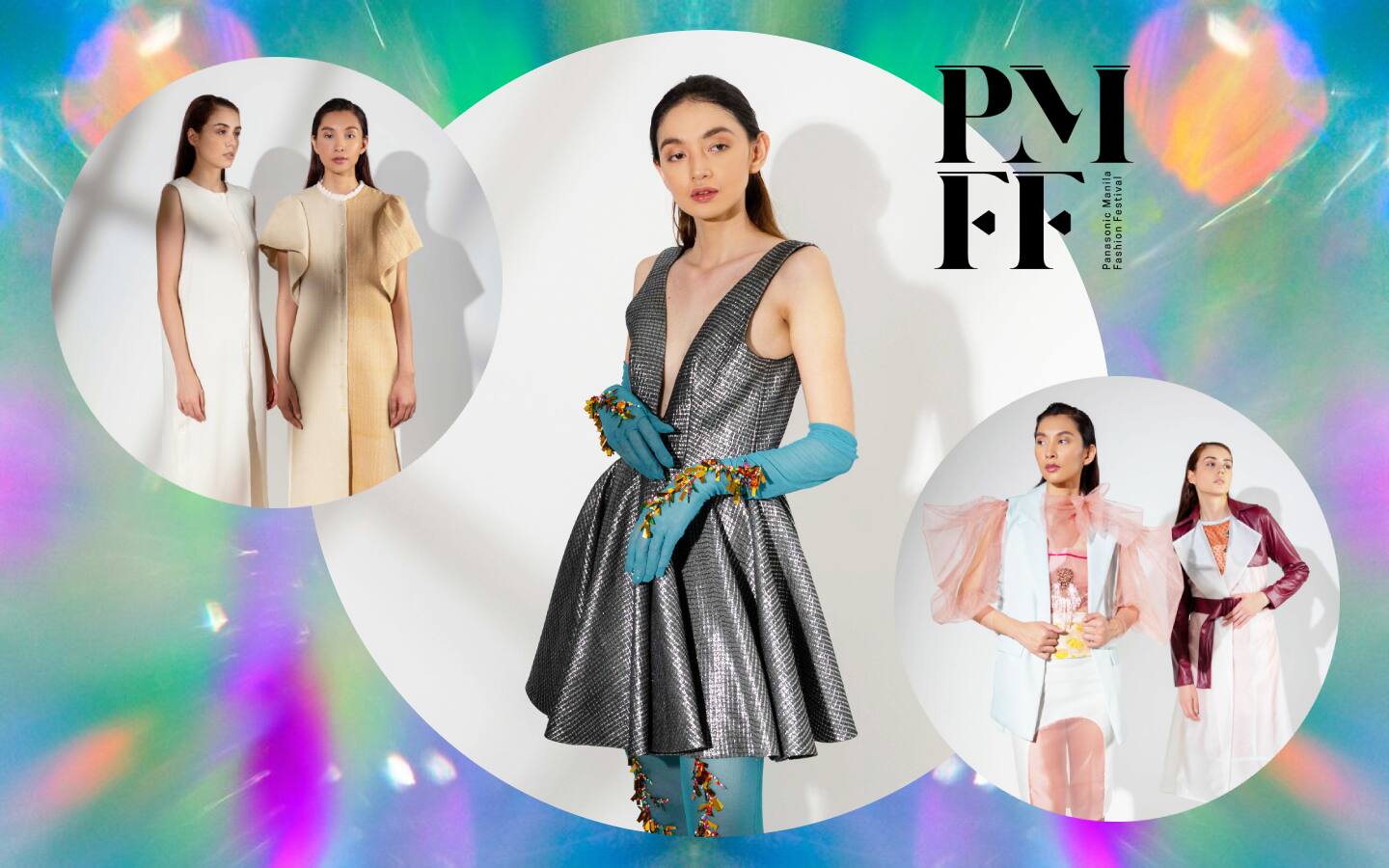 PMFF 2021
PMFF 2021
Photos courtesy of Panasonic Manila Fashion Festival