10 Of Our Favorite Runway Shows In Paris Fashion Week
The city of love has found a number of new muses!
The desire to escape society for a couple moments by means of a tantalizing escape is a concept known by many, and accepted by a few. Fashion, as a means of art, has a natural ability to draw in its aficionados into a fantasy of epic proportions. Be it the simple pastime of dressing up in front of a mirror, to its highest form of ensembles on a runway. The genius of narrative and the proficiency of skill whisk us away into an artistry of wearable art—and who would ever reject the possibility of being a muse?
At Paris Fashion Week, the desolate problems of the world surrounding are forgotten by the bright lights of runway shows. The home to many extravagant museums becomes its own hall for creative display as the most glamorous fashion houses showcase their best works of art for the new season. Against the backdrops of the lovely French countryside and the bustling Parisian city, PFW is the perfect intersection for all who wish to be enchanted.
With many of the world's biggest luxury brands finding their home in Paris, it's no surprise that a star-studded recap is in session. From fashion house signatures, to unconventional surprises, PFW has everything for those who seek to enter its alluring reverie. Here's our pick of top 10 runway shows at PFW S/S 2023 that manage to leave us in awe even after the show is through.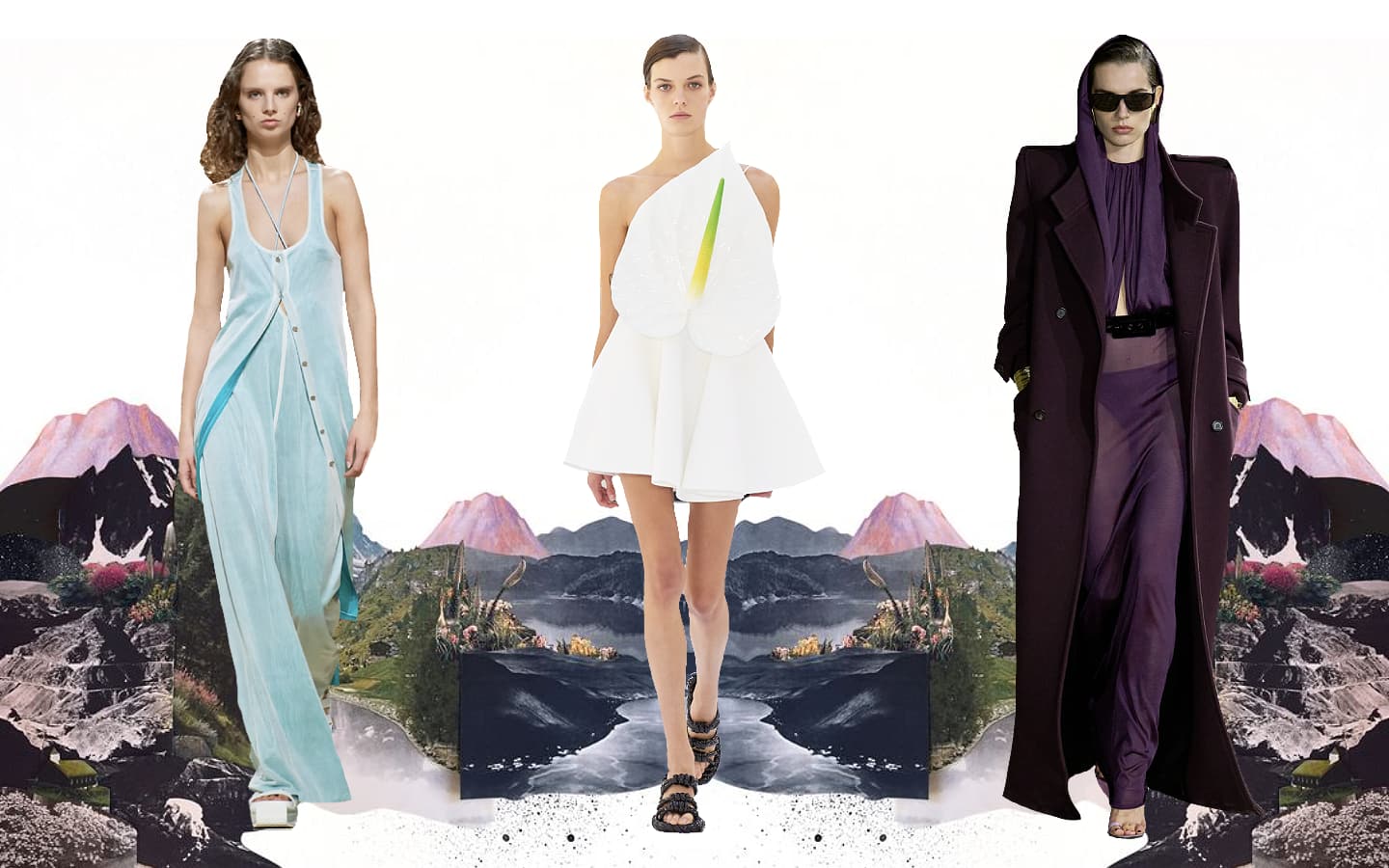 PFW S/S 2023
PFW S/S 2023