Here Are Our Favorite Runway Looks From Panasonic Manila Fashion Festival Days 4 To 5
From Bessie Besana's refreshing take on power dressing to Alodia Cecilia's cathartic collection, take a good look at the new face of new normal outfitting!
The Filipino designers that presented on the fourth and fifth day of Panasonic Manila Fashion Festival were able to deep dive into several motifs by tapping into the past, present, and future of fashion. Each collection was devoted to offering an example of how new normal outfitting can look like when the world has fully recuperated. Although we have yet to fully discover what the future of fashion will look like, one thing is for sure, we will never see each other in just loungewear again!
For the fourth day of PMFF's fashion show, Designer Chris Diaz made use of several themes from the Renaissance, Art Deco, and Post-Modernism period to bring his technicolor collection Neo Desiderium to life. In fact, one of our favorite looks from this day came from Chris. The oversized fuchsia pink coat that came with flamingo feather embellishments was a real sight for sore eyes.
On the other hand, Bessie Besana and Renan Pacson offered us a taste of power dressing with their idealistic collections. Bessie's denim printed jumpsuit particularly caught our eye because of how refreshing this print and silhouette looked like in a male model. They definitely had some of the strongest looks of the night! There's no doubt that we will be seeing this piece on the most forward-thinking men and women in the industry this year. To give us a dose of escapism, Dexter Alazas and Emir Yamamoto came through with their luxurious wild and outdoor-inspired pieces. Dexter worked with animal prints, stretch knits, and sheer fabrics, while Emir made use of colors that can accentuate and define an awe-inspiring landscape. And of course, how can we ever forget the joy we felt when we saw Marc Rancy's pieces in the runway! The use of warm neutral colors to contrast and add definition to his pastel color palette was definitely a smart choice.
Coming in hot to open the last PMFF runway show was Alodia Cecilia's FLVX > LAYA > EN'COUTH, a cathartic collection that featured earth-toned pieces that come with insanely beautiful cocoon-like outerwear. Day 5 was also dominated by Benjie Panizales and Gil Macaibay III with their rich heritage clothing. Benjie made use of mythical patterns and beadings to amplify his Davaoeño-inspired pieces while Gil drew inspiration from hope, a four letter word that can mean and say a lot especially during these troubling times. To cap off this year's runway presentation, Designers Mavy De Leon Ladlad and Steph Tan gave us a a good look at the future of evening and formal wear. Mavy was heavily inspired by elegance and tranquility hence her use of blue and silver tones in her collection. Steph, on the other hand, took inspiration from mid 1700s high tea afternoon looks that are often composed of lush brocades in delectable muted pastels.
Check out the gallery down below to virtually see all of our top picks from each collection!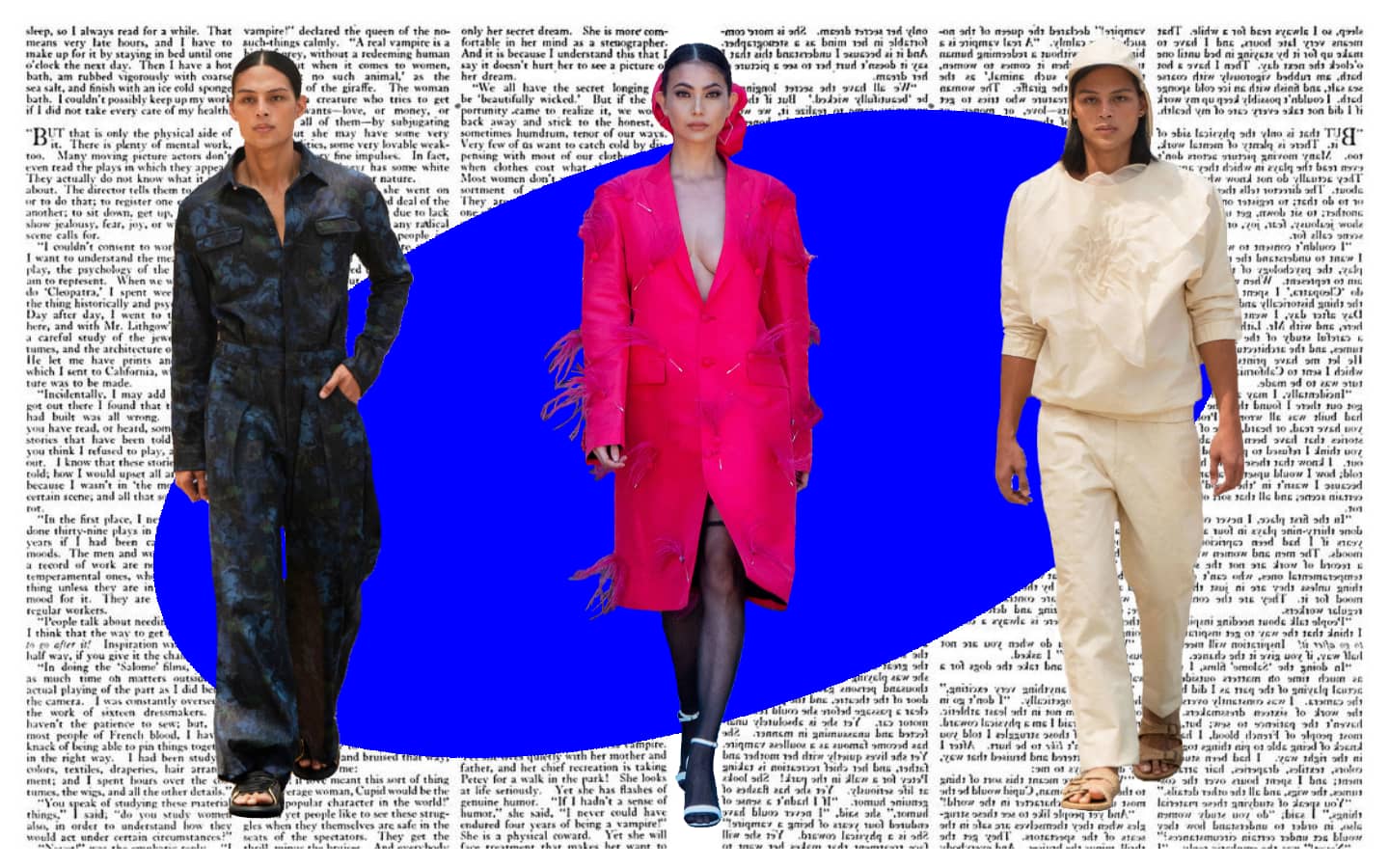 PMFF Day 4 and 5
PMFF Day 4 and 5
Photos courtesy of Panasonic Manila Fashion Festival