Know What Happened In Rajo Laurel's Very First Virtual Runway Show!
Here's how the designer served us a visual feast on 'Hacienda', one of the first few online shows we have yet to see
Rajo Laurel outdoes himself for yet another runway triumph. The Filipino designer celebrates his birthday and his first virtual runway show entitled Hacienda, a Spring/Summer 2020 collection that pays homage to his newly found love in laid-back rural living. Inspired by the aura and stillness of his newly built retreat home in Batangas, the collection is a reaction to his desire to slow down amidst the world's tendency to keep us on full-throttle mode.
Like planting seeds, Rajo was particularly moved by the idea of showing Hacienda to fashion connoisseurs and alike to jumpstart the fashion industry after its temporary hiatus due to the pandemic. Rajo was tapped by his good friend, Robby Carmona of Saga Events to stage his first virtual runway show via Facebook Live. It's true what they say about great minds thinking alike because #RajoRunwayOnline was a genuine visual feast.
Made possible by the entire House of Laurel and Saga Events, #RajoRunwayOnline was remotely created by resiliency whilst conforming with social distancing. From the the hosts Issa Linton and Joey Mead King (all the way from California!), models, the makeup artist, the hairstylist, to the entire tech team who mounted a virtual masterpiece, the crew breathed life to Hacienda from the comfort of their own homes.
During these troubling times, fashion won't ever fail to unite us and in our case, virtually perhaps! The best part is, the love is extended to the front liners in need of assistance. A portion of the profit gained from the sold Hacienda pieces will be donated to the formidable Philippine Red Cross.
See the entire Hacienda collection on the gallery below and if you scroll down further, find out how you can watch the telecast premiere of #RajoRunwayOnline on Metro Channel.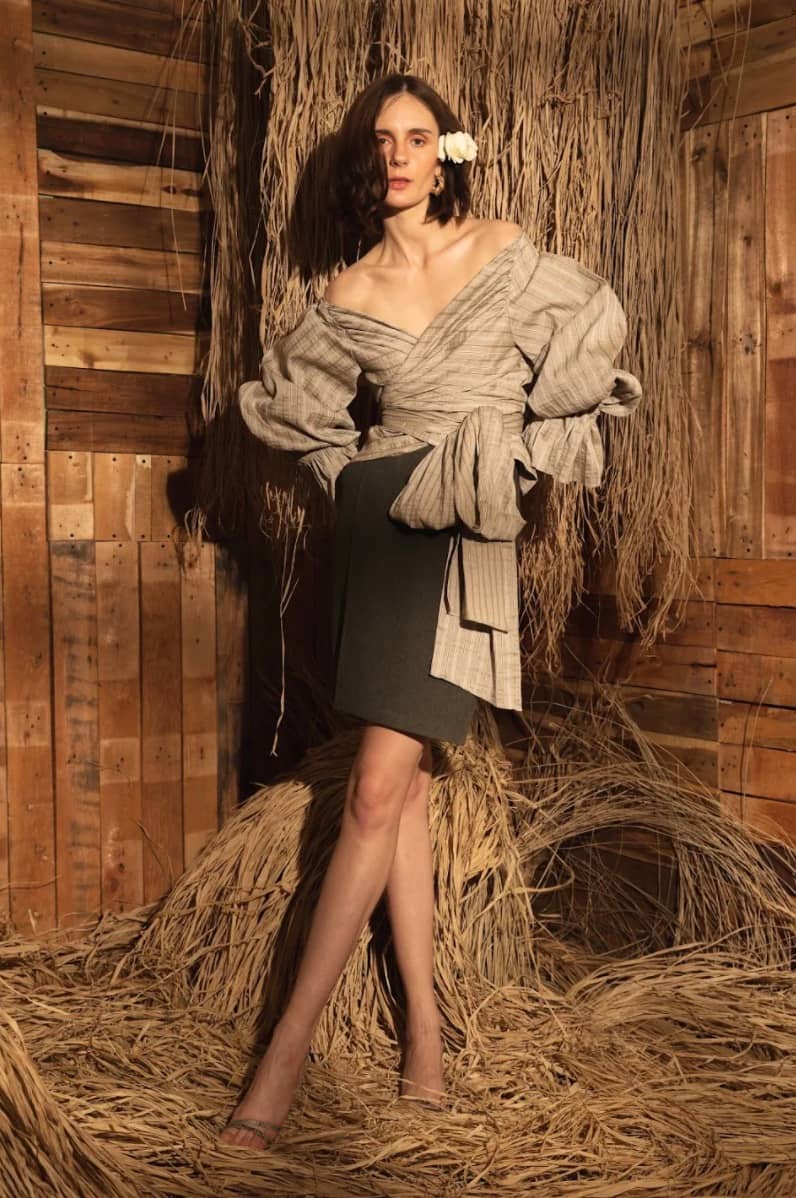 Hacienda
Hacienda
WATCH the telecast premiere of Hacienda on Metro Channel: May 27, Wednesday 8PM Manila Time.
Replays are on:
May 28, Thursday, 10AM
May 29, Friday, 6PM
May 30, Saturday, 8PM
May 31, Sunday, 9AM
June 1, Monday, 2 PM
June 2, Tuesday, 11 PM