Our Favorite SoFA Grad Show 2019 Pieces—And The Story Behind Each One
As seen on the SoFA Grad Show 2019 runway
A the SoFA Design Institute, creating a mood board—or collecting images ripped out of context—is banned.

"We define this referencing, this smuggling of others' creative output, as an unwitting form of plagiarism," they explained in a press release.

Students of the prestigious design school are instead trained to start their design process from within—sculpting their stories on a sturdy foundation. "At SoFA, our design process always begins autobiographically. It is a value the student holds. An emotion the student feels. A relationship the student values. An experience the student was affected by. Through a gruelling critical process, these intangibles are translated into a physical reality— into a language not spoken before."

Last August 7, graduates of the SoFA Design Institute Class of 2019 showcased curated, head-turning pieces that tell a personal story. Each unique masterpiece was made with passion, heart, and soul.

Ahead, we've rounded up some of our favorite looks on the SoFa Grad Show 2019 runway—and the story behind each one. Metro ladies, meet the next generation of fashion designers in the Philippines!
Denesse Ramirez
Denesse's collection entitled "Perspective: Breaking To Breakthrough" is a symphony of acrylic, feathers, and crystal embellishments. "When we are blinded by darkness, we cannot see beauty. When we are broken, we struggle to see hope. However, by embracing hopelessness we can break free from it," quips the designer.
Ena Cui
Ena's eccentric six-piece collection tells a story of the six people she encountered in Tokyo.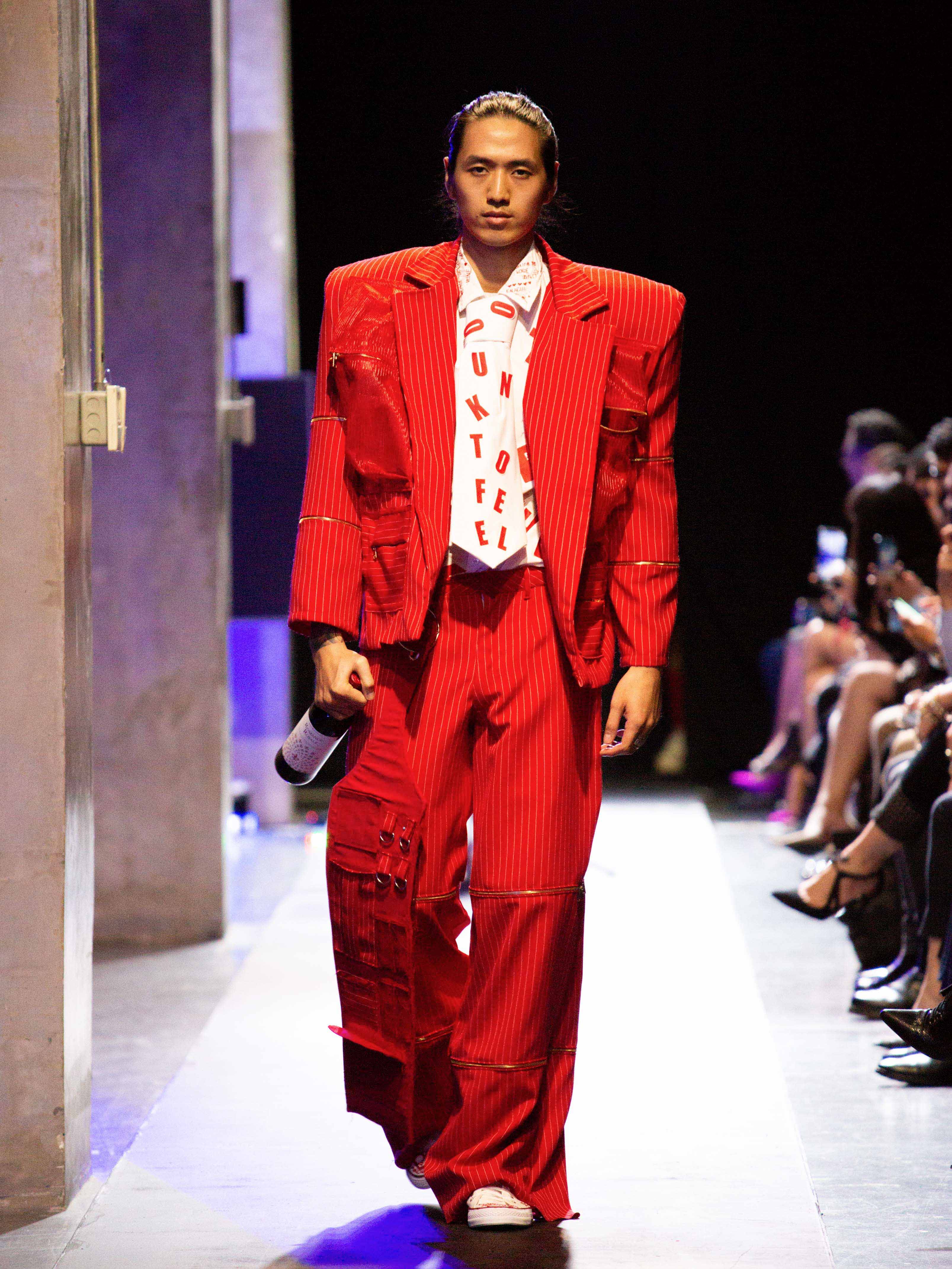 Iris Driz
Before meeting God, Iris was hesitant to let people in her life. Her eponymous line begins with constricting dresses and ends with a voluminous stunner—representing how God helped her open her doors to healing.
Joanna Ngo
"I grew up in a broken family, but I am complete."
Featuring romantic, feminine pieces, Joanna's monochromatic collection is an ode to strong women.
Kim Han Vi
Life is unfair, but Kim believes that one can eventually find their place in an "imbalanced world". These fun, quirky pieces were among the crowd favorites!
Kristine Sanggalang
Inspired by independence, this edgy collection is for the empowered lady living in her world.
Patricia Samulde
Patricia perfectly captures the beauty in heartbreak."In the war of love, there are winners and losers. As for someone who is used to losing, coping seems to be the only option. To fall in love with pain, and always be the collateral damage. Dulce bellum inexpertis; war is sweet to those who never fought."
Vero Avila
Vero's fun, pastel collection illustrates how his two different worlds—the city and the island—help him feel grounded and carefree.
Zia Ferrer
Zia's six-piece collection is inspired by her parents' infinite love. We love the 'infinite touch' in this mini skirt!
Belle Villanueva
"Distraction is her weapon, the diversion of will from truth." This ethereal Belle Villanueva dress is inspired by the designer's world of make believe.
Photos courtesy of SoFA Design Institute