This Eco-Friendly Local Shoe Line Is SO Chic While Also Helping Our Artisans
This 'Vogue'-approved local brand Annie & Lori launches their most sustainable pairs to date.
It hasn't been a year since local footwear brand Annie & Lori made waves in the international scene after they made it to the pages of British Vogue last January. Yet, they continue to soar and aim higher—and this time, braving the eco-friendly path further with the launch of their newest shoe line!
Despite the current challenges we face, what with the health pandemic greatly affecting homegrown business, Annie & Lori decided to move forward and come up with their most sustainable pairs to date. Meet the limited edition Sako collection, a line that reflects the rich cultural heritage and agricultural resources of the Philippines.
"The past months have been a struggle for us but we want to keep marching on and to continue supporting Filipino artisans. We have been working with them for the past years and we don't want to let this pandemic stop them from practicing their craft and producing beautiful creations that our country can be proud of," head designer Faith Mijares shares.
The skillfully handcrafted shoe line, made with the help of their partner footwear artisans, is made with jute as its main material, making the pairs not only sustainable and eco-friendly, but also durable and stylish. The collection includes two variations of loafers, with one combining white jute and red leather accent and the other natural-colored jute with yellow-beige leather accent. Meanwhile, fearless fashion lovers will love the 2 ½-inch Sako platform available in bone and white and a Sako pump available in white with an intricate design inspired by the Philippine flag.
See the gallery below for the full collection!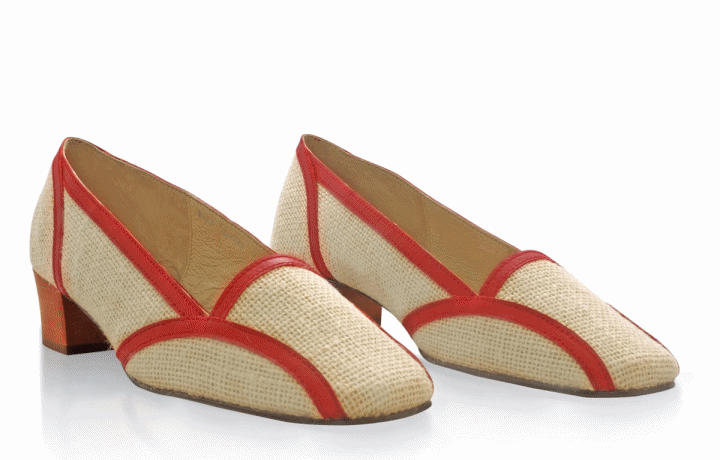 Annie & Lori's Sako collection
Annie & Lori's Sako collection
Annie & Lori's Sako collection will be available this coming August 20.
Get a pair from this latest collection or view other modish pairs from the brand by visiting www.annielori.com or following them on Facebook and Instagram @annieandlori.