LOOK: Issa Pressman And Alex Diaz Are All Dolled Up in Balmain x Barbie!
It's Barbie Day today! See the collection that's almost 100% unisex
There's no better way to celebrate Barbie Day today than through an all-pink, Barbie-inspired collection by Balmain Paris. But it's not just the doll historically meant for little girls. 2022 Barbie celebrates gender fluidity and smashes all norms once-attached to it. The Balmain x Barbie capsule celebrates all types of beauty and personalities through an almost 100% unisex collection. In Manila, Balmain Philippines tapped two personalities who embody the new Barbie spirit of inclusivity: artist, singer, and entrepreneur Issa Pressman and actor, model Alex Diaz.
Issa and Alex are LGBTQIA champions and style stars highlighting freedom and empowerment through their craft and clothing. A huge part of the collection plays with new takes on Balmain signatures, including their marinière, their love for strong graphics, and the house's mesmerizing Labyrinth pattern. There are also several new takes on iconic silhouettes that were first presented on Balmain Paris Fashion Week runways—with each design skewing towards modern Barbie aesthetic, while still being truly Balmain.
Looking like the modern-day, unconventional Barbie and Ken, Issa and Alex wear the all-pink collection, making each piece truly them. "I think this collection wants everyone looking all dolled up...and when I say everyone, I mean ...EVERYONE. Balmain x Barbie is a collab that goes beyond fashion...dropping limits and blurring out rules. It's about setting the spirit of freedom and empowerment, bringing out the true YOU—loud, proud & PINK," says Issa.
"Being human is and should always be a celebration of diversity and with this collection I think Balmain and Barbie not only reinforce that, but they are celebrating it in a big way. But, thankfully, today's Barbie wholeheartedly embraces everyone's extraordinary beauty and possibilities," shares Alex.
The two play dress up, lensed by Shaira Luna. You can see the fun in the pieces with familiar Barbie iconography making the chic Balmain aesthetic more playful and accessible.
Balmain's Creative Director Olivier Rousteing shared the heart of the collaboration: "As our campaign images make very clear, Barbie and Balmain are embarking upon a distinctly multicultural, inclusive and always joy-filled adventure. We are building upon the new 'New French Style' of Balmain's most recent collections, once again showing that Balmain is inspired by the truly diverse and exciting beauty found on today's Parisian boulevards and avenues."
See more photos in the gallery below!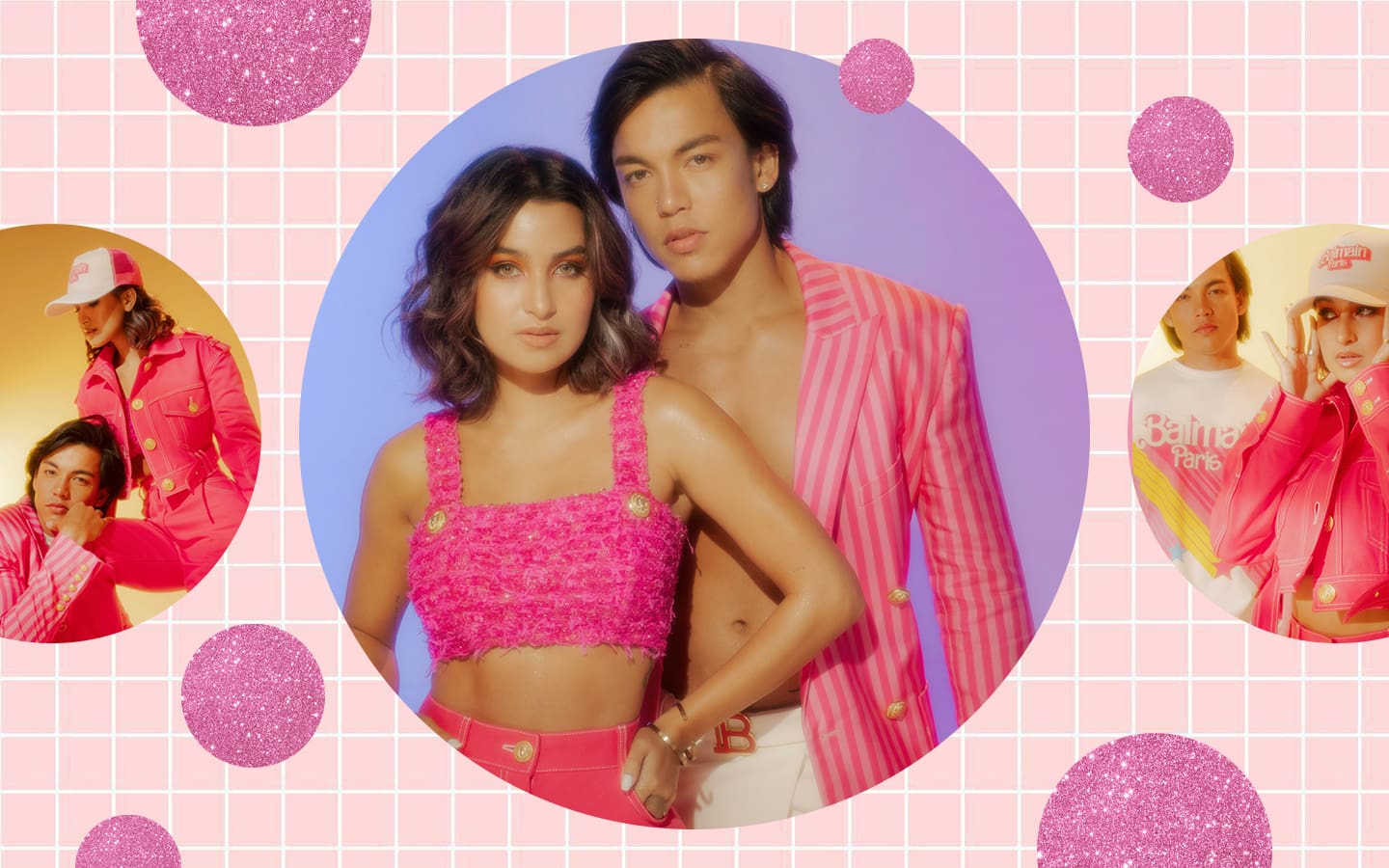 Balmain x Barbie
Balmain x Barbie
The Balmain x Barbie collection and other runway pieces are available in Balmain Philippine at Solaire Resort and Casino
Photos from Balmain Philippines
Art by Raff Colmenar