How To Navigate Black Friday and Cyber Monday Online Deals
Check out how you can shop for the best Black Friday and Cyber Monday deals using ShippingCart
We just recovered from the singles day (11.11) sales and we've got another big shopping holiday in our midst—Black Friday (November 29, 3PM Manila Time) and Cyber Monday (December 2, 3PM Manila Time). This is the best time to visit your favorite international stores for the biggest sales, such as Amazon, Apple, Asos, Nordstrom, Barneys, Bergdorf Goodman, Net-a-Porter, and more!
And if you think shipping to the country would pose a problem, we've got you covered. While it's true that one of the biggest barriers to international shopping is figuring out how to ship out items to the Philippines, we've discovered ShippingCart, where you can have your purchases safely and conveniently shipped straight to your doorstep in the Philippines!
To do this, you have to register online to get your free ShippingCart address in the US, and from then on use that address for all your purchases. When you have your purchases forwarded there, ShippingCart will be the one to process, consolidate, and repack your items, so that you're not getting various boxes per merchant. Once you've finalized your cart, you can have the shipped to your Philippine address. The same process goes for UK purchases!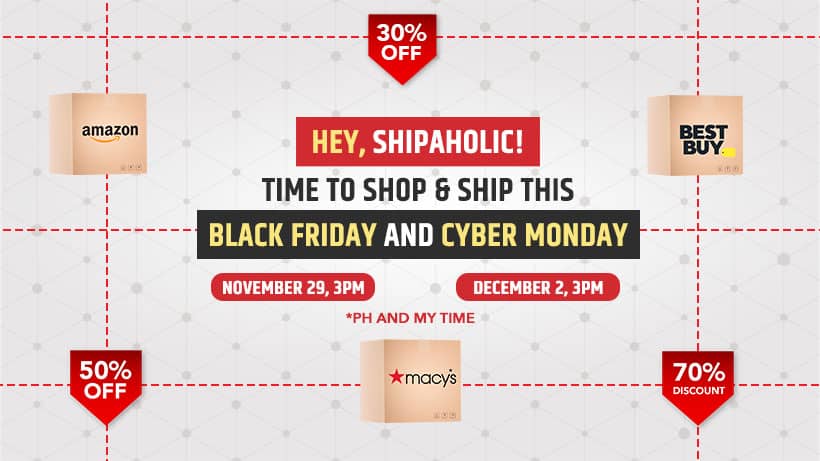 Try ShippingCart for your Black Friday and Cyber Monday purchases | ShippingCart
Here are some reasons why it's best for certain items in the US:
1. Shopping in the U.S. for cosmetics, supplements and more can go up to 48% cheaper than in the Philippines!



2. For clothes and fashion, it's 45% cheaper than in the Philippines.


3. For electronics and gadgets, you can go up to 39% cheaper.


4. For home and garden finds, it's up to 37% cheaper!