How To Wear Women's Jewelry For Men? We Show You How
Bulgari's iconic pieces can now be worn by men, yes!
We are all too familiar with the fashion expression "borrowed from the boys". Think oversized boyfriend shirts, dad sneakers, and structured men's suits—men's watches? That too! These are inherently menswear pieces taking on new life when worn by women. But what if we tell you that boys can get their fair share of borrowing, too? Yes, let's hear it for the boys! Men can now have access to some of the most esteemed women's pieces: jewelry. Bulgari's crowning pieces, initially meant for women, can now have that menswear spin that totally works. Digital influencer and content creator LA Aguinaldo shows us just how to sport real diamonds and high carats like a true pro. We, then, beg to ask the question somehow: Where they ever not meant for men?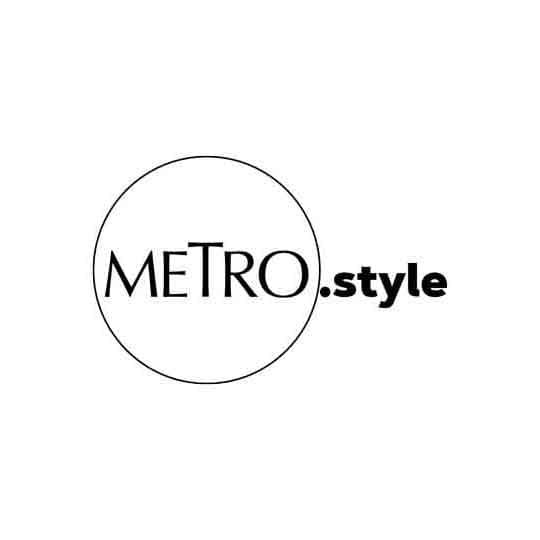 The Serpenti Viper necklace in 18kt white gold with full diamonds worn quintessentially with a velvet suit
Roman high jewelry brand Bulgari isn't new to the world of fine pieces and ultimate luxury. Having been around since 1884, this heritage brand is known for its Italian craftsmanship and fervor when it comes to pieces that are inspired by Roman architecture, all the while mixing in unexpected stones in vibrant colors—an homage to the very city where it all started. It is not hard to spot a Bulgari piece from afar. After a century of perfecting its contemporary design, it's the daring colors and modern verve combined that have brought out that iconic Bulgari look. Out came the Diva's Dream, a fan-shaped collection inspired by the floors of the Caracalla Baths, the newer Bulgari B.zero1 patterned from the fame Roman Colosseum, and perhaps the most Bulgari of them all: the Serpenti, their emblematic design as the striking viber gently envelopes you as rings, bracelets, and timepieces. Though they were all initially designed for a specific woman in mind, but the times have brought forth a new untapped market: the man looking to upgrade his wardrobe. Fast forward to today, Bulgari embraces everyone to wear their pieces. But just how exactly can pieces meant for women be worn by men? It feels a bit rebellious actually but Bulgari Philippines welcomes the changing of the tides by tapping top male Filipino influencer LA Aguinaldo, part of the first few chosen in Southeast Asia, to show us just how.
"I have always considered jewelry as the best way to complete a look," LA says on what jewelry means when a man wears them. "They are subtle additions yet impactful. Personally, I feel incomplete without my rings and necklace on me. They have become part of who I am." For the longest time, men of hip-hop and models on runways have highlighted the use of these pieces. When it comes to the everyday though, adding these to your routine without looking overdressed or forced can initially prove challenging. Here's a great start according to LA: wear them as you feel and please. Yes, accessories like jewelry are a personal feeling. They're emblems of moments, of gifts. The more storied your take on accessorizing them, the more genuine it will look on you.
LA's take on them feels a more like a rebel jewel. There comes the quintessential suits and blazers, but the beauty of jewelry pieces today is that there are pieces now meant to be worn every day. The B.zero1 pieces go well with a bomber and T-shirt. While one can stick true to the Serpenti that goes perfectly with a velvet suit, a James Dean, bad boy look of a tee and denim jeans don't feel so out of place anymore with them. Dress codes are great to keep the sanctity of an occasion. But since fashion has gone personal, the rules are set by yours alone. If we are to take LA's advice for it, mix metals now, diamonds are allowed on men: "No matter where you are, or what you're wearing, jewelry makes you feel like you can be more of who you really are."

Bulgari is global when it comes to their executions. Some of the men tapped were Asian superstar Kris Wu and model Brooklyn Beckham. Right here in Manila, LA belongs to a family of influencers and stars cherry picked by Bulgari Philippines to represent the brand. We have racer Marlon Stockinger, stylist Liz Uy, and fashion darling Heart Evangelista. Bulgari pieces take on the form of the bearer, man or woman. LA's personal fave from the bunch is a B.zero1 piece—a top pick for men looking into having their first Bulgari item.
"Jewelry is not just a fashion piece, but a statement piece, meant to highlight and express your character and personality without even saying a word," LA says on how anyone can now chime in when it comes to conversations about jewelry, much more about the said "no rules" rule. With collaborations with top luxury street brands like Alexander Wang and Ambush, Bulgari has indeed been bending heritage jewelry commandments. The verdict? They work!
See more tips on how to wear Bulgari pieces for men in the gallery below!

Bulgari is available in Manila at Solaire Resorts & Casinos
Art by Raff Colmenar
Photos courtesy of Bulgari Philippines