Yes, Crocs Can Be Super Chic! Look At These 5 Customized Pairs
Here are new ways to redesign your favorite sandals
Crocs, for this summer, is deemed to be the must-have sandal. The Classic Crocs Sandal, recognizedd for its plump two-strap design, is set to offer more options for customizations and ways to make it truly yours. For Summer '21, Crocs collaborated with culture website Highsnobiety and tapped five creators to do their own take on the sandals. And yes, the classic silhouette celebrates individuality, giving the wearer his/her pair a truly unique look.
Apart from the personalised aesthetic, a pair of Crocs is also known for its function. The Croslite foam is ensure to give all-day comfort to the wearer. The fun Jibbitz charms can be mixed and matched to suit any personality and mood. These very notions of a Crocs pair were the thrust of this new "Curated By" campaign.
The five creators—rapper Rico Nasty, musician and visual artist MLMA, YouTube personality Kemio, singer Beabadoobee, and Chinese recording artist Victor Ma—were invited to express themselves through Crocs. It is then an invitation, too, that this summer, your fashion can reflect your personality too.
With the Classic Crocs Sandal and over 130 Jibbits charms, you can craft the pair that's yours and truly you. To get inspiration, see how these 5 creators crafter theirs!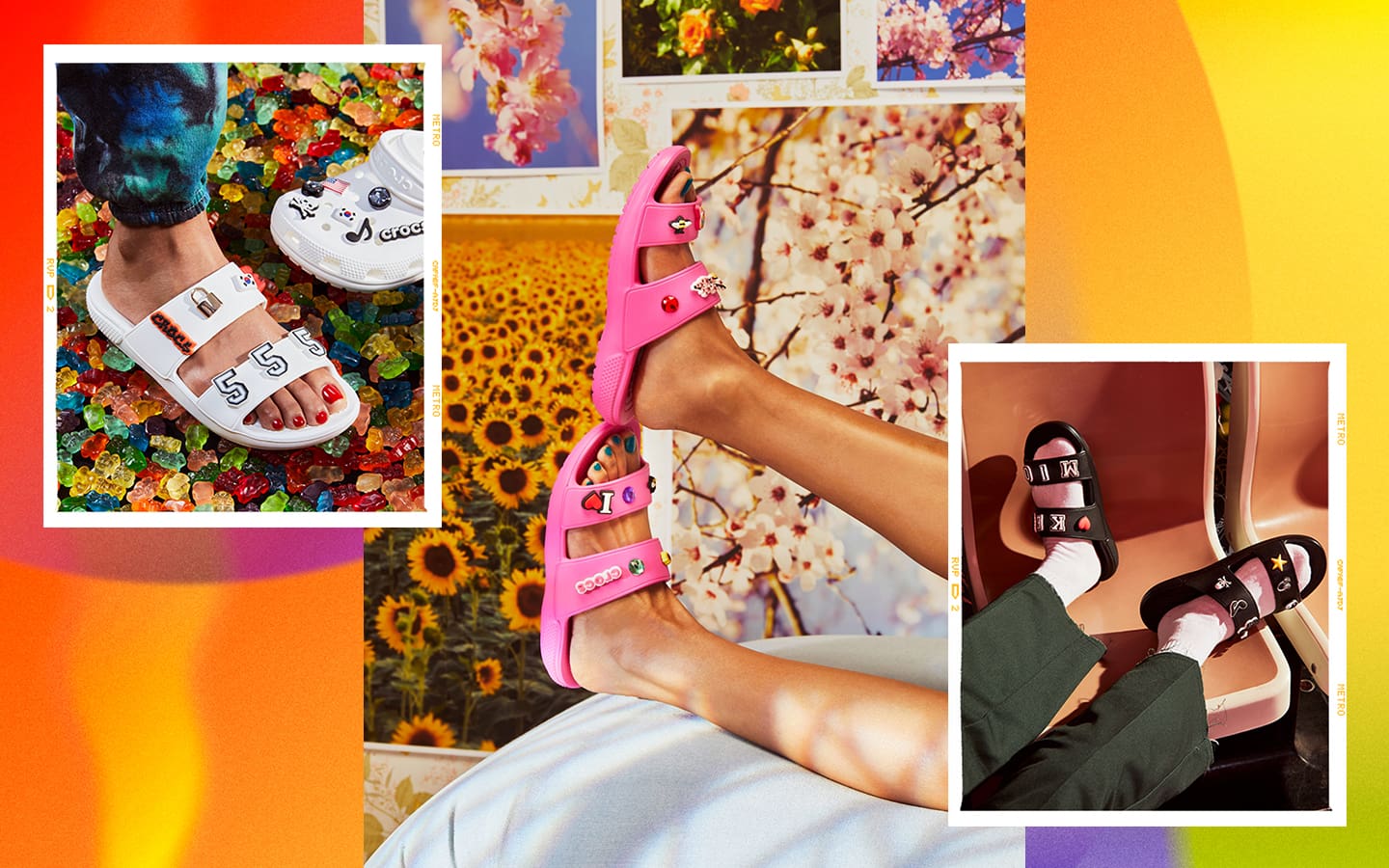 Crocs x Highsnobiety
Crocs x Highsnobiety
Crocs is available in major malls and through ShopSM.com and @crocsph
To now more about the collaboration, visit Highsnobiety.com
Art by Raff Colmenar
Photos from Crocs Philippines