Four Filipino Budding Designers Make Stunning Upcycled Totes
The debut issue FAKE zine highlights these four artists' work in a collaborative upcycling project
Four Manila-based designers take front and center on the cover of FAKE zine's collaborative debut issue, as they create their own spin on upcycled ready-to-wear items. The issue—called "Gangs of Manila"—highlights the artists' take on making custom fashion more accessible to a wider crowd.
JP Velasco, Antonina Amoncio, Bea Guerrero, and JJ Aquino each has a collection with a different perspective on this upcycling project. As we turn the spotlight on slow fashion, this collaborative effort couldn't have come at a better time.
This week, they release one collection per day. Get to know each artist by way of their upcycled totes below, all in collaboration with FAKE zine!
Tambay by Vilquin
JJ Aquino is an architect also dabbling in design. Vilquin is all about craftsmanship and textile play where deadstock and excess fabrics are breathed in new life.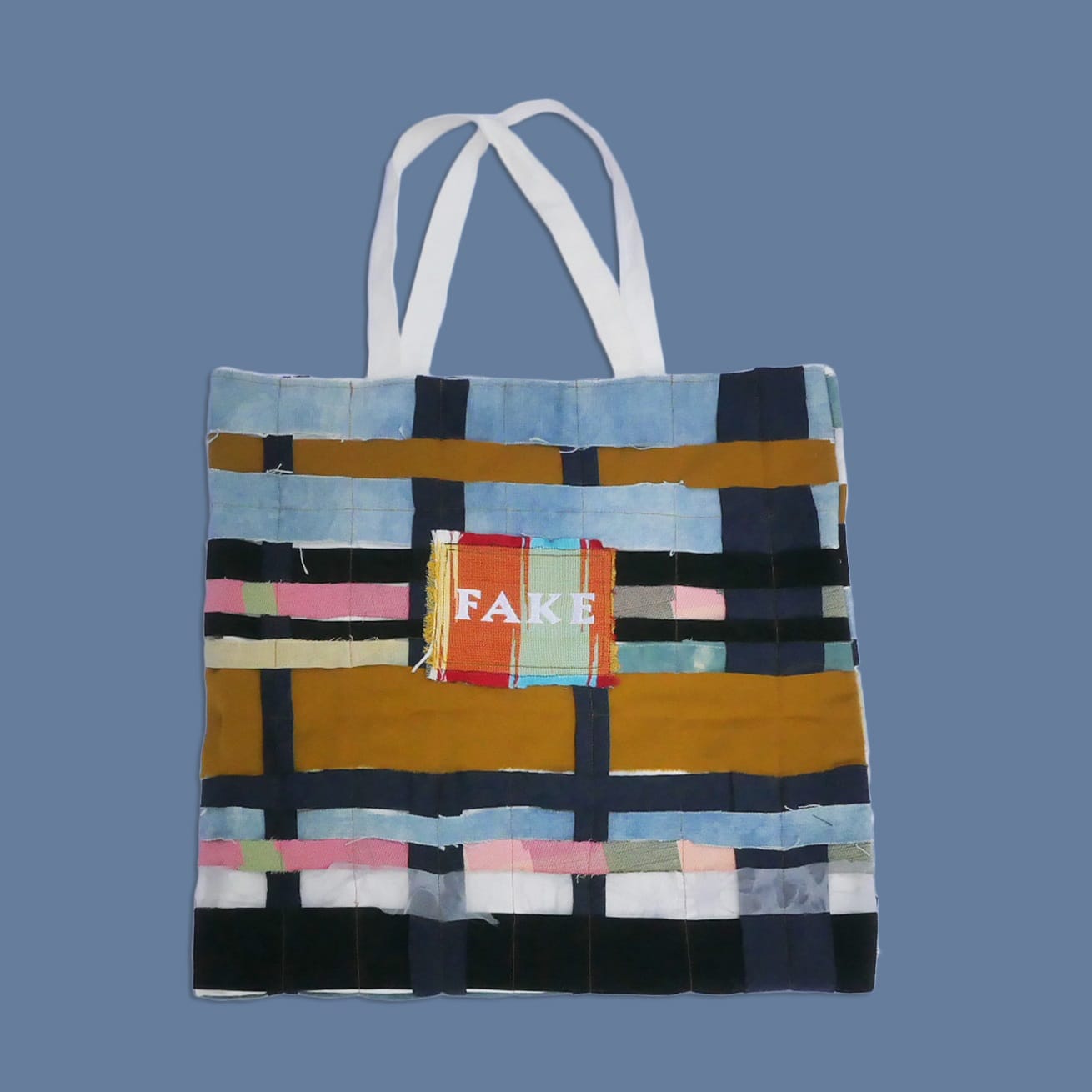 Photo Gallery
Photo Gallery
Tagpi-Tagpi by ANTONINA
Antonina Abad Amoncio's namesake label is a high-end streetwear brand drawn towards anything Filipino. The collaboration with FAKE zine uses thrifted clothes and excess fabrics from her previous collections.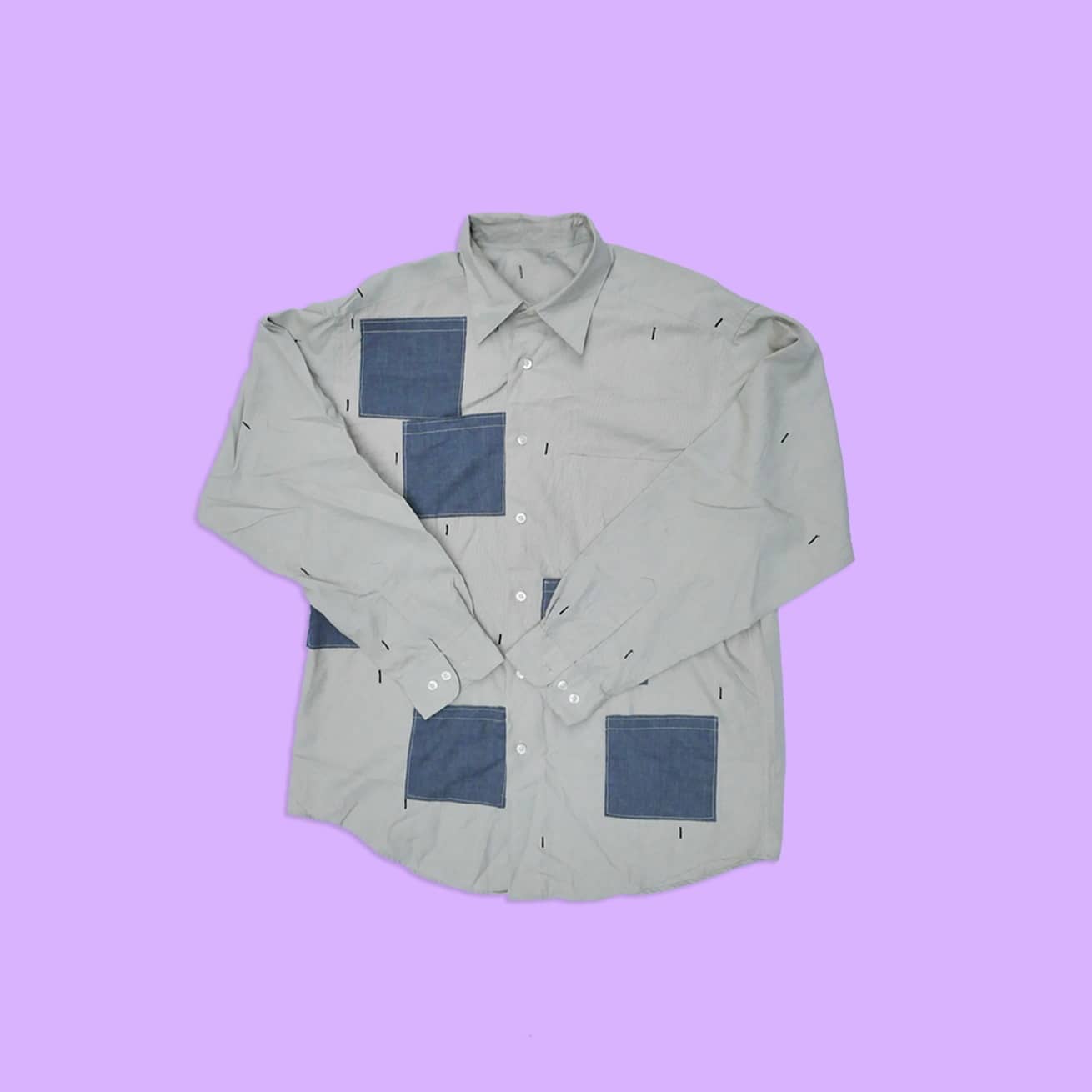 Photo Gallery
Photo Gallery
Emerald Street by b.jpeg
b.jpeg is a ready-to-wear brand by graphic designer and student Bea Guerrero. She incorporates her graphic designs in this coloring book-inspired collection.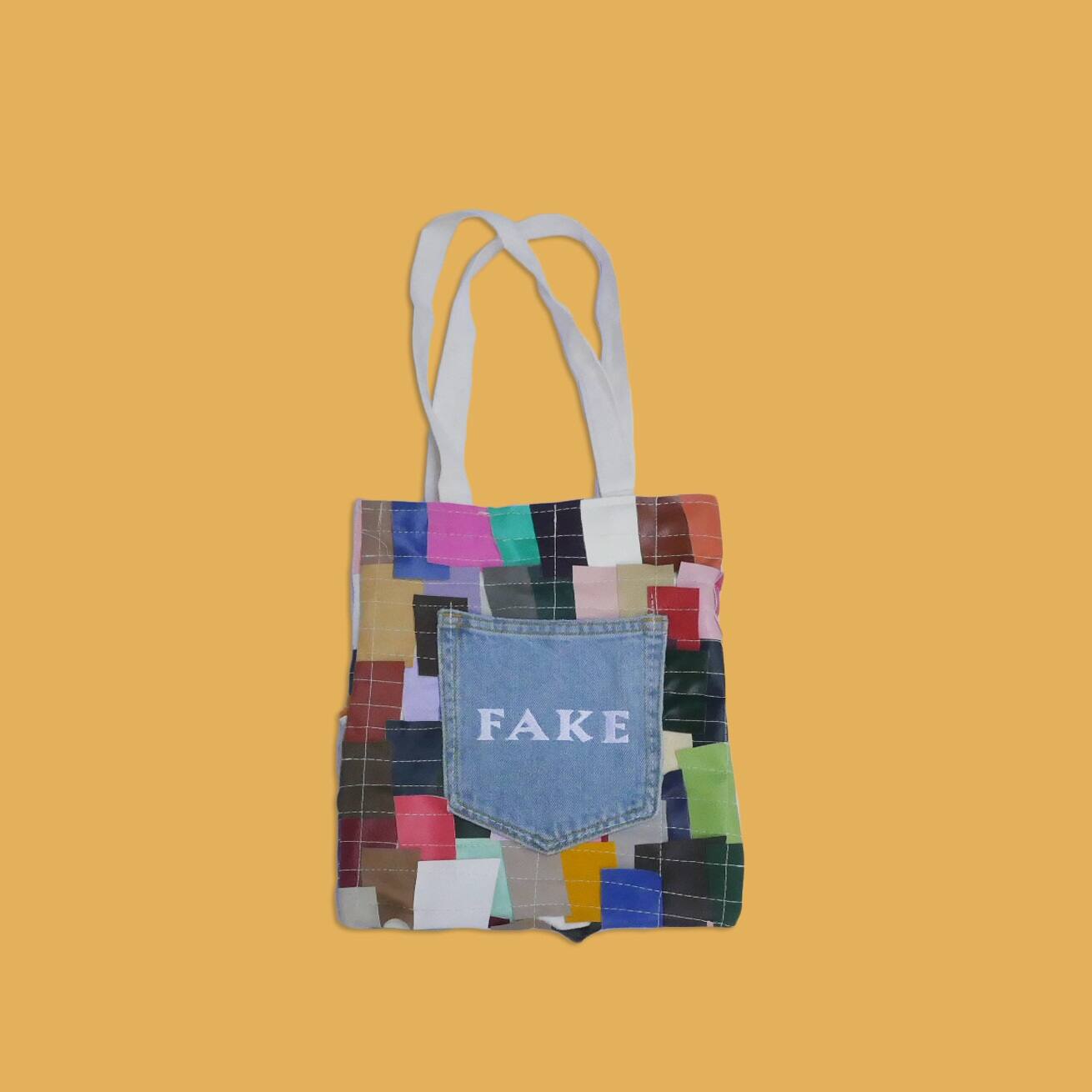 Photo Gallery
Photo Gallery
Dirty Laundry by 02-24 by JEYPEH*
Self-taught fashion designer, painter, filmmaker, all-round artist John Paul Velasco heads 02-24 by JEYPEH*. His gender-fluid free-size jeans, sweatpants, and pieces for this capsule collection completely made out of deconstructed-reconstructed thrifted materials.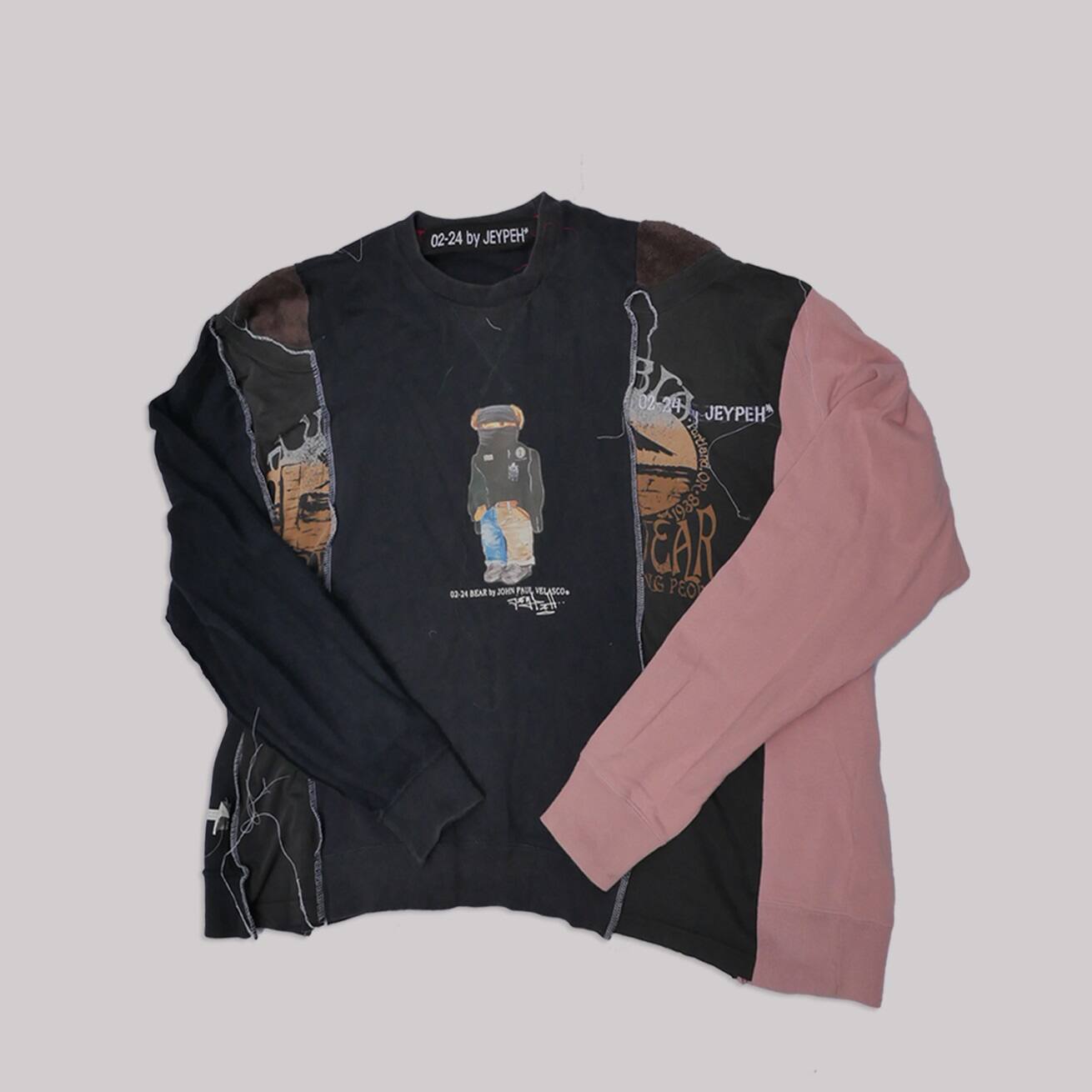 Photo Gallery
Photo Gallery
For more information on the collections and the issue, please visit FAKE zine.