Denim Through The Decades: A Time Hop To The 50 Thriving Years Of Gap
Reminisce our fashion moments with the iconic denim brand
The brand Gap is the living and breathing epitome of true denim quality. Founded in 1969, Gap brought denim for every age, size, and race. That's five decades of equality, inclusivity, and creativity! Gap celebrates their 50th anniversary with a limited edition Denim Through The Decades collection featuring styles taken from the Gap archives representing each decade the brand thrived.
To commence our time hop to the denim multiverse, we're throwing back to the decade of hip and loving years of the 70s. The Gap 70s capsule collection named Pioneer denim includes boot cut and retro flares in shades of blue indigo. Warming up this collection is a burnt orange corduroy jacket made for both sexes. BRB—we're taking these flares for walking and strutting.
Jamming with ultra synthpop and heavy/glam metal, is the '80s. We're brushing shoulder pads to shoulder pads with the '80s capsule collection called Worker denim composed of workwear inspired carpenter fits from denim jeans to denim jackets. We're hearing our body talk in these fits.
Last but certainly one of the most influential denim silhouettes are the '90s capsule collection named the Originals. Packed with easy fit high waist jeans for all shapes and sizes, this collection is made for that denim on denim chill fit.
Tying up this timeless denim collection, Gap launches its hero campaign film entitled "It's Our Denim Now", directed by Fleur Fortune. With scoring from the song Move Together by Ndidi O, the campaign film sings an anthem of unity which emphasizes the brand's long history of bridging gaps and bringing people together in times of celebration or defeat. Champion the brand's ideologies in your own Gap Denim.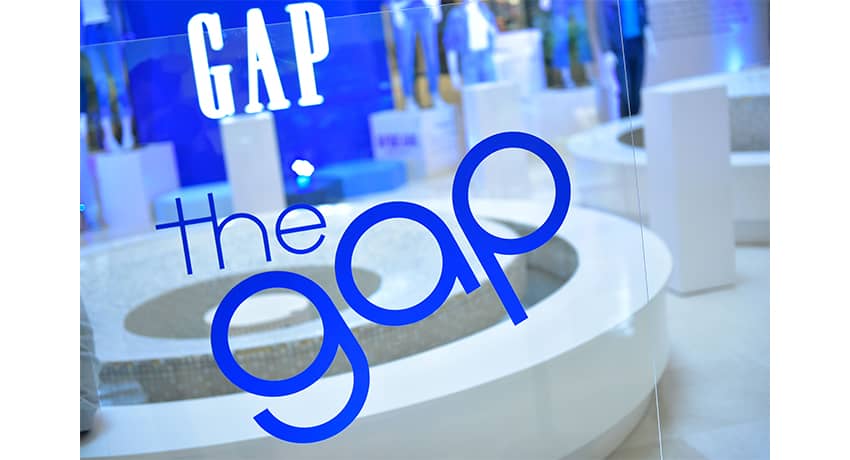 SWIPE LEFT OR RIGHT
TO NAVIGATE BETWEEN PAGES
Denim Through The Decades is now exclusively available at Central Square Mall, Trinoma, Mall of Asia, and online at www.gap.com.ph.