Heal The World Through 'Banig,' A Fashion And Photography Fundraising Collaboration
This collaborative photo series is a showcase of local artistry for a great cause.
The fashion industry is in a struggle ever since the pandemic started, but it continues its fight. The scene doesn't just thrust itself for battle, but also looks out to assist and pull other sectors up who are equally affected by the current crisis. As Levenson Rodriguez, founder of the Fashion Designers Alliance (FaDAL Manila), believes, fashion can pivot and create a driving force to a greater cause.

To reach out and help up-and-coming designers struggling during these trying times, a collaborative effort between FaDAL and Headshot Clinic by Niccolo Cosme, supported by Metro, was created. Called the 'Banig' campaign, this fundraiser paves way to introduce the Fashion Designers Alliance | Creative Movers, a group of seasoned and multi-awarded designers, and accumulate donated funds to help weavers and dressmakers who have lost their source of income and support the education of the Suludnon children, also known as Panay-Bukidnon, a tribe of Indigenous Peoples that live in Panay, Visayas.
"This project aims to create awareness of the pandemic's magnitude that affects our creative industry. I want to help in my own way to restart the pulse of the Philippine fashion industry as we regain our footing," Levenson says.
The series, which is open for the public to join, will showcase photographs of designs inspired by the interwoven—similar to the banig—stories of the Filipinos' hopes, dreams, and sacrifices. It also urges everyone to look back at the same roots that unite every Filipino.
The third in Niccolo's photo campaign series since the lockdown began, Banig also marks the photographer's 20th year anniversary in the creative scene. His previous collaborative photo series done during the health crisis are "One World 2020," launched on Earth Day, and "Freelove2020" for pride month.
Check the gallery below for some of the participating photos from 'Banig' campaign: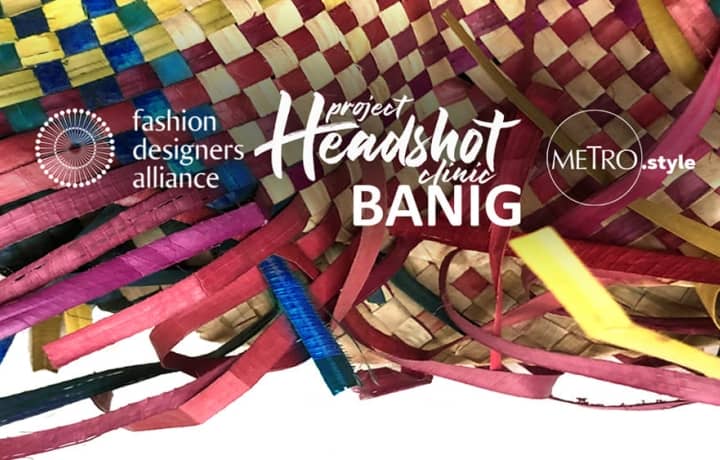 Photo Gallery
Photo Gallery
Registration for the campaign is still ongoing, with only limited slots open. If you're interested to participate, fill out their digital form here.