11 Fashion Brands To Shop From To Support The Local Weaving Community
Snag some fashionable weaved pieces from these local brands in this year's Likhang HABI Market Fair!
From the aisles of Glorietta Activity Center, this year's Likhang HABI Market Fair goes online for the first time on October 21 to 27. With the event's advocacy to preserve and promote the local textile industry, it continues to provide a platform for local weavers to showcase their handmade native fabrics and original designs despite the ongoing pandemic.
And it's the perfect time to stage a virtual fair for more local products—now, more than ever, the popularity of online shopping made it easier for people to support more local products and add these pieces to our wardrobe staples.
With merchants from Luzon, Visayas, and Mindanao joining Likhang HABI 2020, you'll find sustainable and ethical fashion and lifestyle products available from various weaving communities from all over the country. "There are many beautiful fabrics from the different areas in our country, "says HABI chairperson Maribel Ongpin. "One of our main goals at HABI is to make sure that our traditional textiles will still be a part of our modern lifestyle as we transition to the new normal."
For style mavens going for that shift, the digital event is your gateway to getting acquainted with ethical and locally-made clothes, shoes, and accessories. In the gallery below, find 11 fashion brands you'll find in Likhang HABI that will introduce you to the wonderful world of weaved products. Check them out!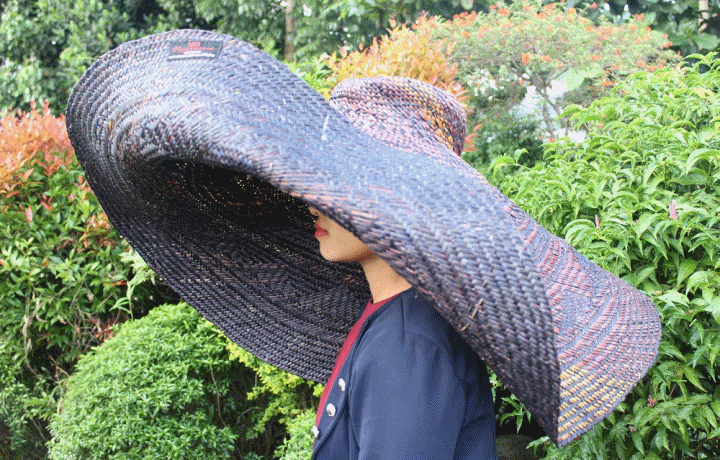 11 fashion brands you'll find in Likhang HABI
11 fashion brands you'll find in Likhang HABI
Apart from a great shopping selection, Likhang HABI Market Fair will also stage a series of webinars and a four-day online summit in line with HABI's mission to promote Filipino culture and heritage. Join the online trade fair at www.shophabifair.com.