Longchamp Elevates Minimalism In Origami-Inspired nendo Handbags
A limited-edition collection in collaboration with Oki Sato
Simplicity is sophistication, and Longchamp beautifully elevates the concept with its limited-edition designer bag collection, nendo, done in collaboration with Oki Sato, the renowned Japanese designer and architect.
Inspired by the Japanese art of origami, nendo reimagines the iconic Le Pliage Bag – first designed by Philippe Cassegrain in 1993 - into modern foldaway bags for women. nendo dives deep into tradition, playing on the principles of "katachi," which explore the relationship between form, function, and meaning.
Folded and twisted into different shapes, Longchamp's three nendo bags – the Cube, Circle, and Cone - bring to light Sato's thoughtful and unconventional approach to design.
The Circle, with its flexible shape, takes inspiration from "Furoshiki," the traditional Japanese technique for folding and knotting cloths to transport objects. When open, the bag is cut into the perfect pie. But when folded, it transforms into a chic purse or tote.
An interesting design, the Cone-Shaped Bag with its single handle can either be carried or hung around on a hook or a rail. The possibilities are endless with this versatile piece. Aside from using it as a stylish accessory, you can hang it in your closet, on a coat rack, or door knob as decor.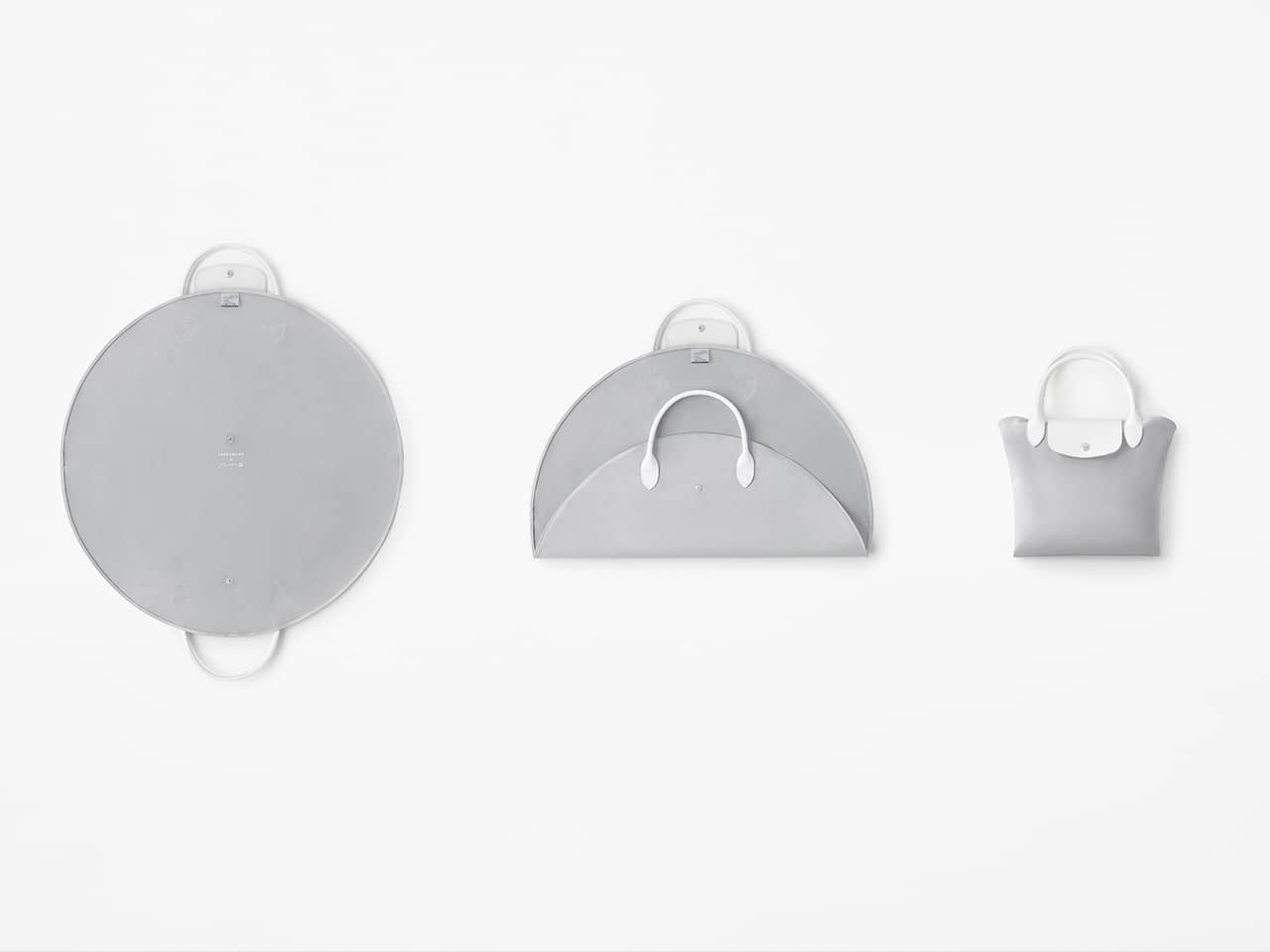 Longchamp's Limited Edition nendo Collection
Longchamp's Limited Edition nendo Collection
The minimalist interpretations of Longchamp nendo render itself an elegant collection for the everyday - a must-have for women looking for timeless fashion and beautiful design at an affordable price.
Make sure not to miss this chance as the nendo collection is available at the Longchamp Boutique, Greenbelt 5 for a limited time only.