Our New Favorite F/W '20 Bag Just Got An Update! Here's What's New With The Longchamp Roseau
While keeping its signature bamboo-inspired closure, the Longchamp's Roseau line of bags has evolved to be more dynamic and stylish than ever. Definitely this season's must have for our everyday outfits!
When choosing a first or a new statement bag, we are always fond of the classics—sturdy, reliable, and tried-and-tested. The all-new Longchamp Roseau for Fall/Winter 2020, a familiar silhouette from the Maison in the '90s, brings a new face to a contemporary classic piece: It has to be ever-evolving. Since the its rebirth last year to now, the Roseau has proven to be quite the dynamic line of bags that sees seasonal updates, then making this growing classic always fresh and surprising.
The Roseau in the '90s is famed for its signature open tote silhouette and the bamboo-inspired clasps. Though updated to be the modern-day must-have that it is now, we see the same exciting features with new, offbeat touches we love. For F/W '20, the French fashion house added crossbody versions to those looking for a younger take on your leather favorites. The same structured design can now be styled to offer a more casual look in fresh, seasonal colors. We love our top handles but today's hands-free option is such a new stylish luxury we're willing to take.
On days when you want to keep it to a bare minimum, the mini-scaled Roseau is a small-sized version of our favorite that can also be worn as a crossbody or a handbag. It's the perfect piece to match our everyday outfits! Put in your lipstick and a credit card and you're all set!
To those who err on the chic and minimal side just like any Parisian, the unique and innovative cube-shaped versions of the Roseau are an elegant surprise addition to our wardrobe. It has everything we love about this classic while giving it a more structured and graphic vibe. It's every design perfect for every kind of on-the-go woman.
This is the bag made for every young, very stylish woman always looking for what's new and what's next. The Longchamp Roseau this season is never one-dimensional. No matter what type of shape or size, type of leather or color you choose for yourself, it's the perfect bag to adjust to go with your looks that seamlessly cross between everyday chic and globally stylish. If you're looking for a constant revamp on your looks and your new 'It' bag right now, the Roseau must be it!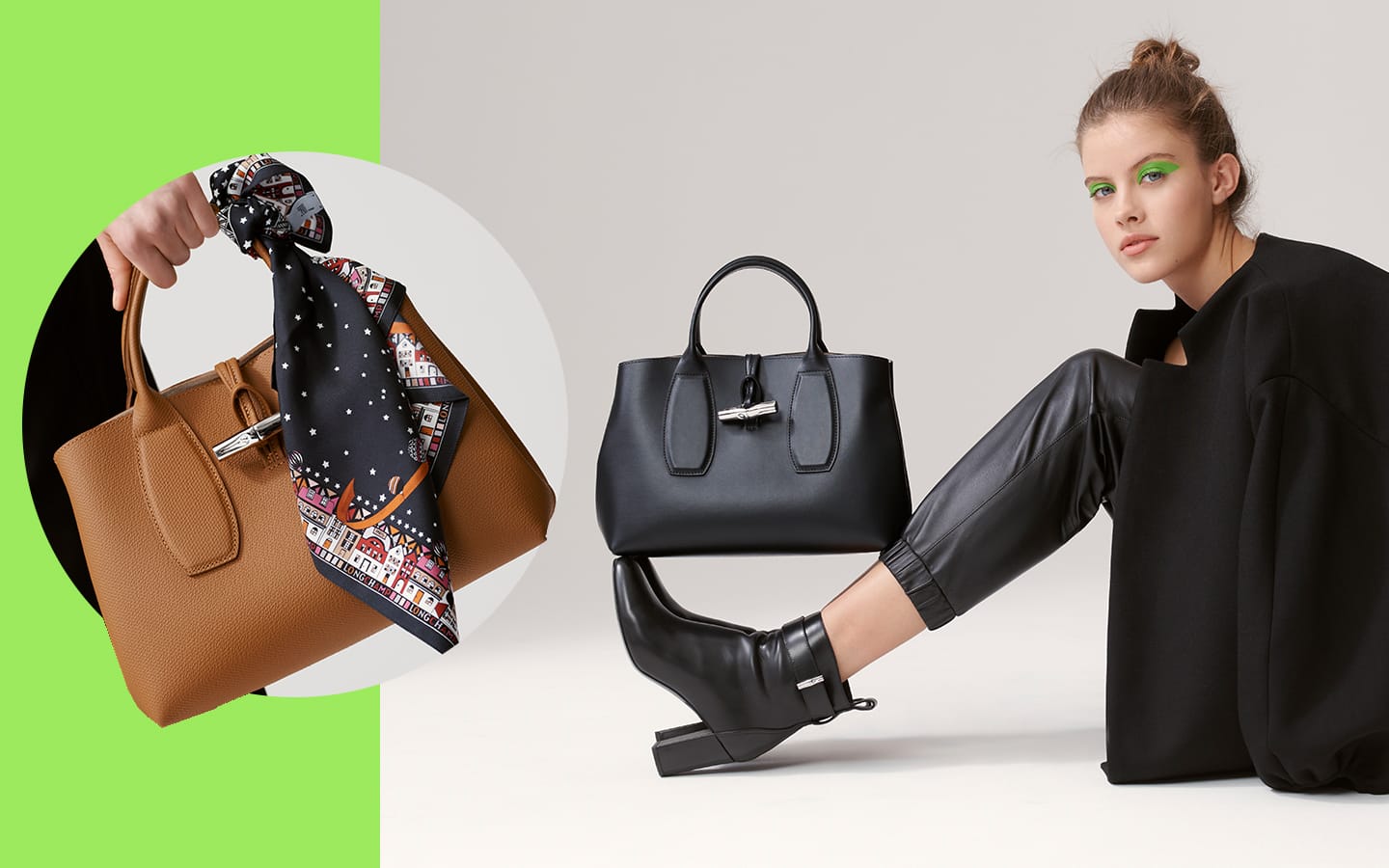 The Longchamp Roseau
The Longchamp Roseau