Louis Vuitton's All-New 'Pont 9' Is 2020's 'It' Bag We've Been Waiting For!
It's French classic meets all-around day bag. What else do we need more?
Just when we needed it the most, here comes a fashion relief we've all been waiting for: Louis Vuitton releases a new signature bag design, the LV Pont 9. Named after the oldest bridge in Paris, the Point Neuf, which sits right across the Louis Vuitton headquarters, the bag is set to also become one of this year's most iconic bag.
The rounded design is carefully crafted with smooth calfskin, and lightly padded for that subtle plushness. But it is the bold Louis Vuitton Circle on the flap that makes it a standout. LV's Artistic Director of Women's Collections Nicolas Ghesquière reinterpreted the 1930s archival logo to the more modern version of it today. And as a welcome surprise the Monogram flower-inspired magnetic closure is sure to bring a little smile to the bearer.
Sarah Lahbati is one of the first few local celebs to give the bag a dry run, alongside global stars like Alicia Vikander, Sophie Turner, and Emma Roberts.
The first LV Pont 9 bag from its leather line collection comes in striking colors fit for every personality: the elegant Noir and Crème and more vibrant ones Summer Gold, Rose Dahlia, and Bleu Orage. Perfectly set at the Pont Neuf as the campaign's backdrop, this new release is set to give a true Parisian feel—undertstated but classic, modern, and dare we say it: c'est chic!
Slide through the gallery below for more details of the new Louis Vuitton Pont 9 bag!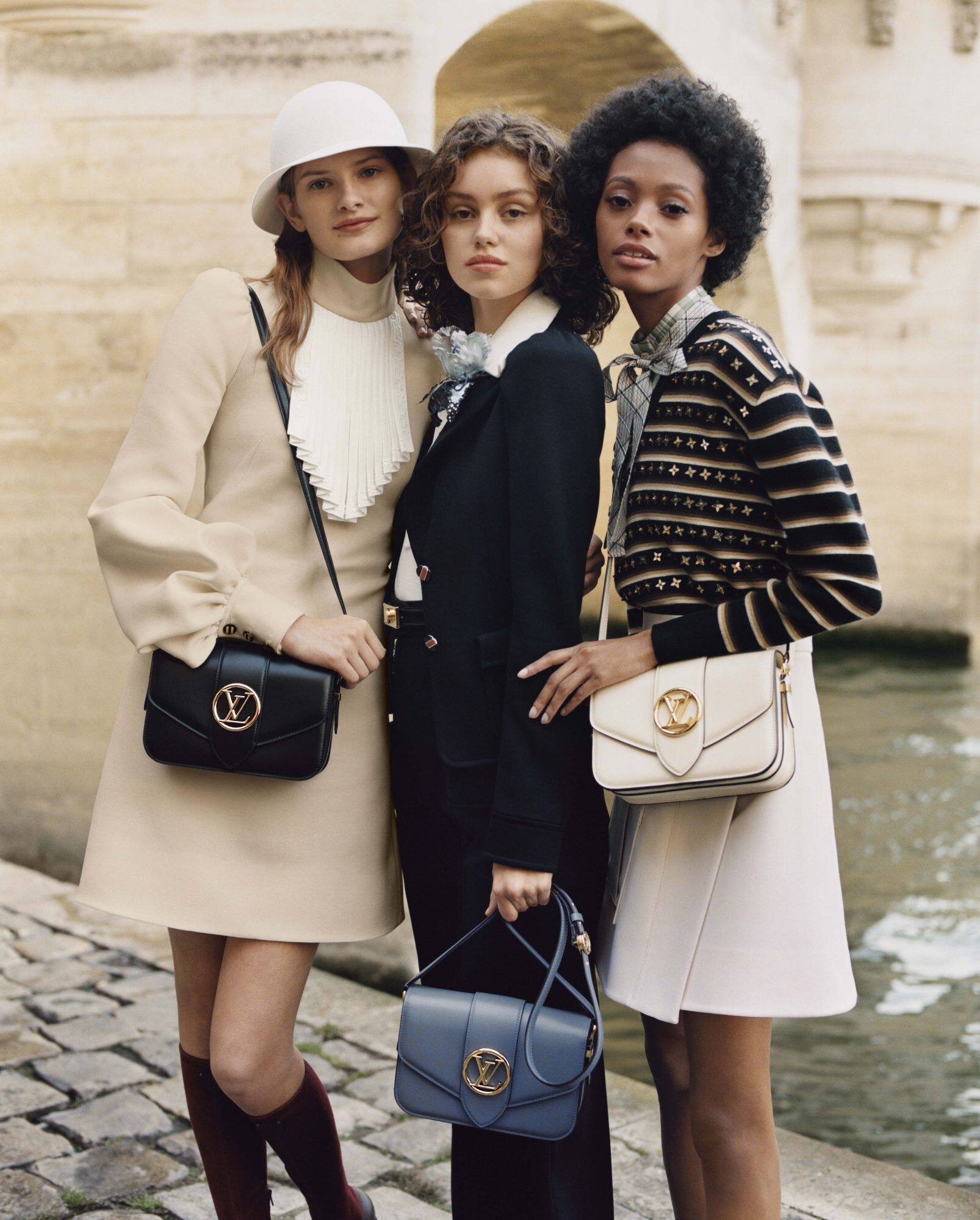 Photo Gallery
Photo Gallery