3 Of The Most Viral Luxury Fashion Collabs This Month And Where To Buy Them!
From Gucci x The North Face, Loewe x My Neighbor Totoro, to Louis Vuitton x Urs Fischer, here's where we're spending our money this month.
The fantasy of living in style and in full color this year just got a little bit richer with three of the newest luxury fashion collaborations from Gucci x The North Face, Loewe x Totoro and Louis Vuitton x Urs Fischer. Our favorite luxury giants are bringing back the joy of youthful escapism, imagination, and memory with three of their respective collaborators. With only just a few days in, we're already seeing brighter and transformative looks to keep each of us going this year! Forget about the feeling of uncertainty because we're definitely having our spirits lifted with these promising collaborations.
If you've been itching for a hike up in the mountains or for at least a peaceful time in your backyard, Gucci x The North Face got us covered with transformative outerwear emblazoned with the duo's '70s-esque logo and prints. Photographed in the Alps, the Gucci x The North Face campaign gave us an expansive collection full of puffed up dresses, fleece jackets, windbreakers, printed jumpers, boots, backpacks, and yes, even sleeping bags. Packed with 8d soundscape and a visual feast of everything in the collection, Gucci perfectly encapsulated the outdoor experience in their website and in their pop-up stores scattered across the world. The pieces from this collection will be sold in Gucci Pins for a limited time only so call a friend up in Hong Kong Canton Road or Tokyo and see if you can bag a piece or two!
No one has ever touched our hearts the way Studio Ghibli did with the hit animated movie My Neighbor Totoro! The 33-year-old Japanese animated film continues to inspire us with its whimsical themes and youthful escapism up to this day. With great thanks to Jonathan Anderson, we are united with Totoro, the dust bunnies, and the scenic stills of Studio Ghibli through an array of ready-to-wear pieces from the exclusive Loewe x My Neighbor Totoro collection. Sprightly colored jumpers, shirts, and leather goods are now all up in Loewe's website for a limited time only. We're getting our hands all over the bright landscape tees and the Totoro small hammock drawstring bag ASAP!
Right before we take you to a retail override in the gallery down below, we've got everything you need to know about the whimsy Louis Vuitton x Urs Fischer collection. As one of the few designers who have gained permission to alter Louis Vuitton's monogram logo, Urs Fischer took us to a whole new level of mind-bending, hand-drawn memory sketches for his exclusive capsule with the Maison. The Swiss contemporary artist played with the colors black and red and white and black across LV's signature bag silhouettes including the Keepalls, Cabas, Neverfulls, and Pochettes Accessoires. Fischer was highly fascinated by the tendencies of our brains to alter, remember, and cherish an idea and thus was born the distinctive logo-centric collection. We don't know about you but we highly love how existential his concept is and we think each piece from this collection is truly worth every cent!
Take a look at the gallery down below to check out our favorite pieces and stills from each collection. Click the photo credit link so we can directly take you to the brand's website where you can cop the pieces or get information where you can cop them.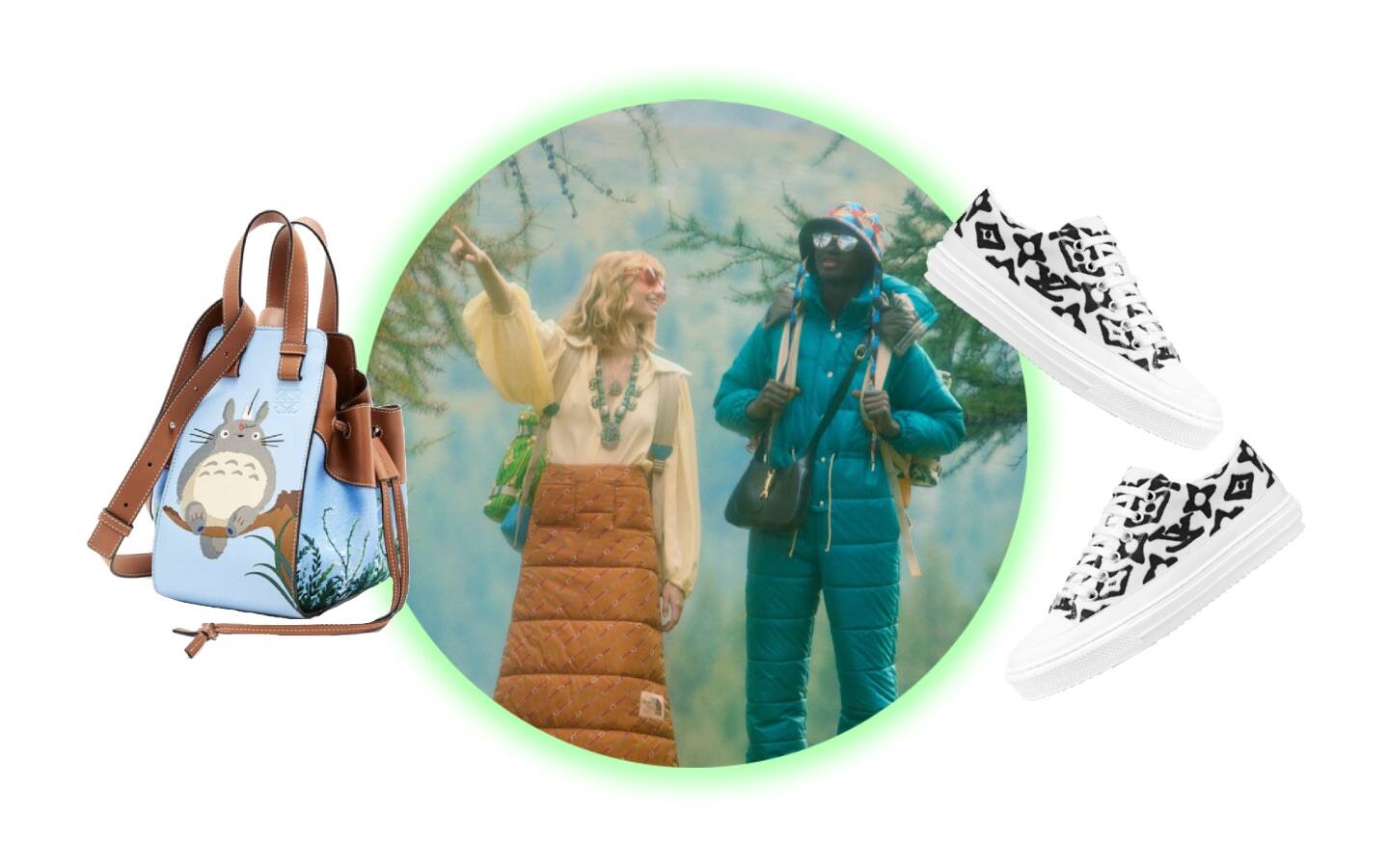 Luxury Fashion Collaborations
Luxury Fashion Collaborations