IN PHOTOS: All Of Nadine's 30+ Killer Looks In Her New Visual Album 'Wildest Dreams'
Who here is also in a 'Wildest Dreams' hangover?
She did it again! Nadine Lustre's new visual album Wildest Dreams is a peek into her creative unconscious and a gift to those who have been supporting her throughout her career. Launched on her exact birthday yesterday, the 30-minute clip is studded with enigmatic yet alluring visuals, all fronted by Nadine herself. Apart from the songs that stick with us, it's the fashion that also made a huge impact in the visual album.
Dressed in mostly local pieces, Nadine wore almost 40 looks with varying fashion references and from a non-linear spectrum. We're obsessed! From avant garde and sultry to futuristic and transcendent, her looks took us by surprise on how they lift the scenes and give the tracks new energy from just hearing them. Thanks to her young stylist Lyn Alumno, the curation of pieces were fit for a new Nadine aesthetic: strong and unapologetic.
Our favourites have got to be the brown leotard with pearls and the Proudrace skin-tone look. Adding to those is the Renan Pacson streetwear look that lit up as she danced. But a standout in the whole roster of pieces was young designer Jude Macasinag's Sunburst beaded top. It was an archival pieces in 2016 which he hand-sewn himself with glass beads, gold thread, freshwater pearls, 5-centavo coins and Chinese jade. "It was first made for my mother, making it already incredibly special to me," says Jude on the piece that wasn't like any other. "Having Nadine, someone who I've been wanting to dress since I was seventeen, wear it for such an amazing and personal project only adds to the sentiment and history to this piece."
We love how Nadine championed local talent in this album. For a project that steps up her game in the music industry, we know it's only just the beginning for Nadine while also setting a new template to those following this.
See all of Nadine's looks in the gallery below!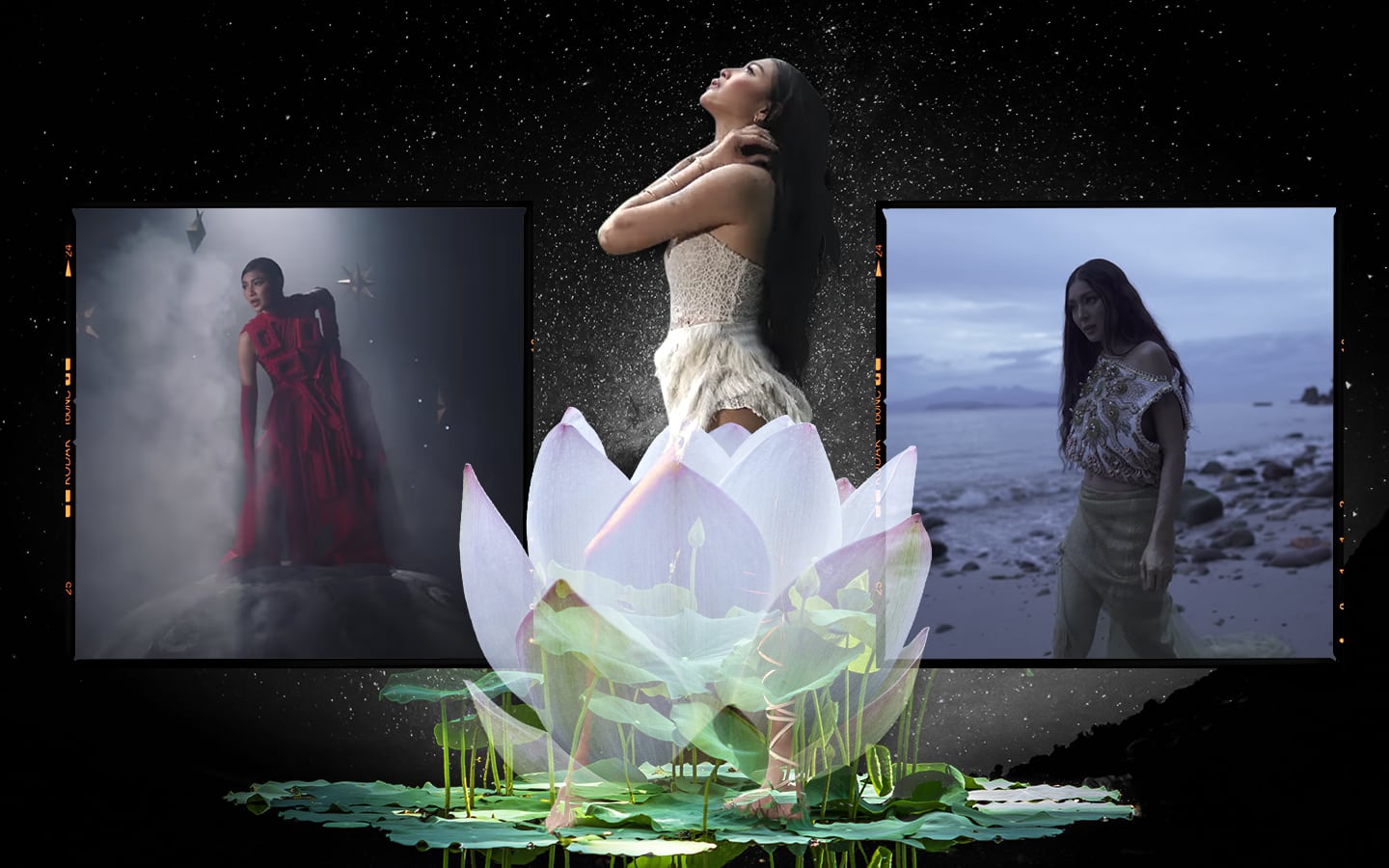 Nadine's 'Wildest Dreams' Looks
Nadine's 'Wildest Dreams' Looks
To see the full visual album, head over to Careless' YouTube page.
Art by Raff Colmenar