These Handwoven PPEs from Mindanao Are A Definite Must-Have Today!
Protect yourself and support Mindanaoan weavers with these stylish PPEs from Kaayo Modern Mindanao
As COVID-19 cases continue to go up with no end in sight, we have no choice but to take things lightly and readjust our daily needs during this pandemic. PPEs and other makeshift protective gears has found its way into our daily wardrobes as it inevitably changed the dynamics of dressing up.
The harsh shift of priorities and needs struck various livelihoods including Kaayo Modern Mindanao, a local brand established by Metro Most stylish 2020 Marga Nograles. Kaayo was not an exception to this global hiatus. As the lockdown extended for months, many Filipinos faced unemployment and many businesses saw a decline in their sales.
But persistence and resilience remains at the core of every Filipino—and that was what launched Kaayo's desire to seize the moment to help more people and further its cause.
Kaayo was started in 2016 by Mary Ann "Baby" Montemayor and Margarita Nograles as a way to empower women from indigenous tribes and advocate of all things Mindanao. Today, it now stands as a creative platform that seeks to bring Mindanao—its talent and culture—to the world.
During the start of the pandemic, they were one of the first to set up a feeding program for frontliners in the Southern Philippines Medical Center in Davao. Today, to answer the call of many Mindanaoans who have lost their jobs and the plea of people for protection against the virus, Kaayo launched the AnyWEAR collection—a collection that represented hope and faith during these troubling times.
The Kaayo AnyWEAR collection includes water repellent jumpsuits and hand-beaded coats by indigenous tribes from Mindanao, T'BOLI hand-beaded masks, PPE bags, and hand-embroidered face shield visors. Each piece from the collection is handmade with love and careful craftsmanship, telling the story of a people fighting for sustainability, courage, and hope.
Proceeds from this collection will go to Kaayo's #BeatCOvid19Campaign, which aims to help frontliners and Mindanaoan who are harshly hit by the pandemic.
The full collection is already available on the Kaayo.ph website. Here are some of our picks from the collection, and local celebrities and personalities showcasing their own favorites.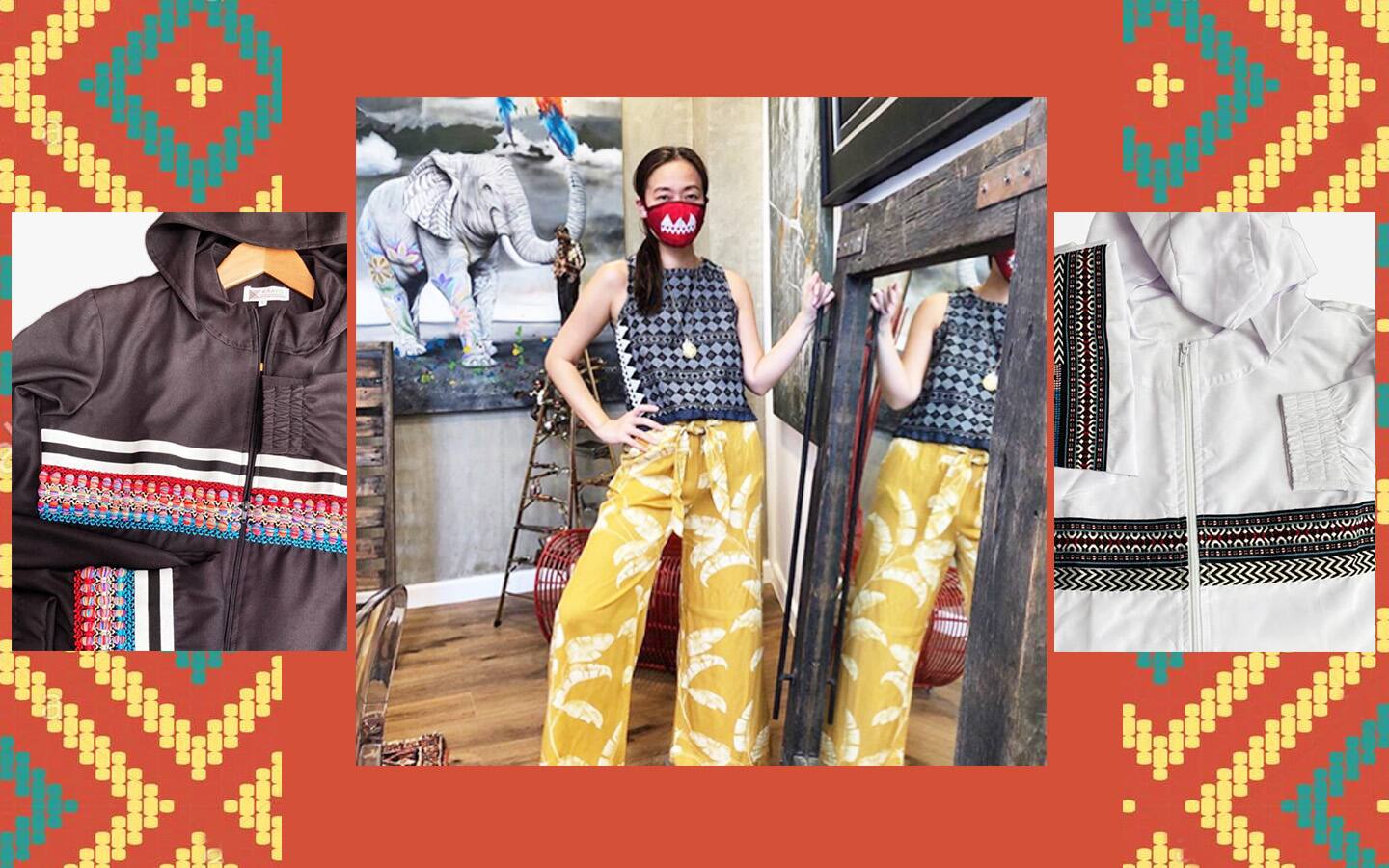 Kaayo Modern Mindanao
Kaayo Modern Mindanao