Plains & Prints Comes Up With A Chic Masks And Protectivewear Collection For GCQ. Check This Out!
The local brand's #EssentialsCollection protects us while looking great at it
These extraordinary times bring us real-new wardrobe essentials. We never thought a day would come that face masks and protective suits will be part of our daily look. Plains & Prints makes the idea a little less daunting by providing us with pieces that will protect us at the great outdoors while not skimping on style. The all-new #EssentialsCollection does just that, offering mobility and function as we make sure we do our social interactions safely.
The #EssentialsCollection highlights the Multipurpose Outerwear (MPOW), a sleek protectivewear inspired by what we call the personal protective equipment (PPE) worn by our frontliners. This water-repellent piece doubles as a rain coat if the need arises, and perhaps just a great jacket staple to have. The pieces—free mask included—comes in 5 colorways (Olive, Maroon, Navy, Fatigue Green, Khaki, and Black) and is easily washable for your sanitation needs.
The washable and reusable fabric masks come in a set of three with a pocket for filters to provide an added layer of protection. Both the outerwear and masks are made from the brand's past season scrap fabrics and materials to extend their purpose and to reduce waste.
The Multipurpose Outerwear is priced at P1,398 each and the masks are for P698 for a set of three. 20% of the proceeds from the pieces will go to a donation drive to help create PPEs for our frontliners.
See all the available pieces in every colorway and mask design in the gallery below!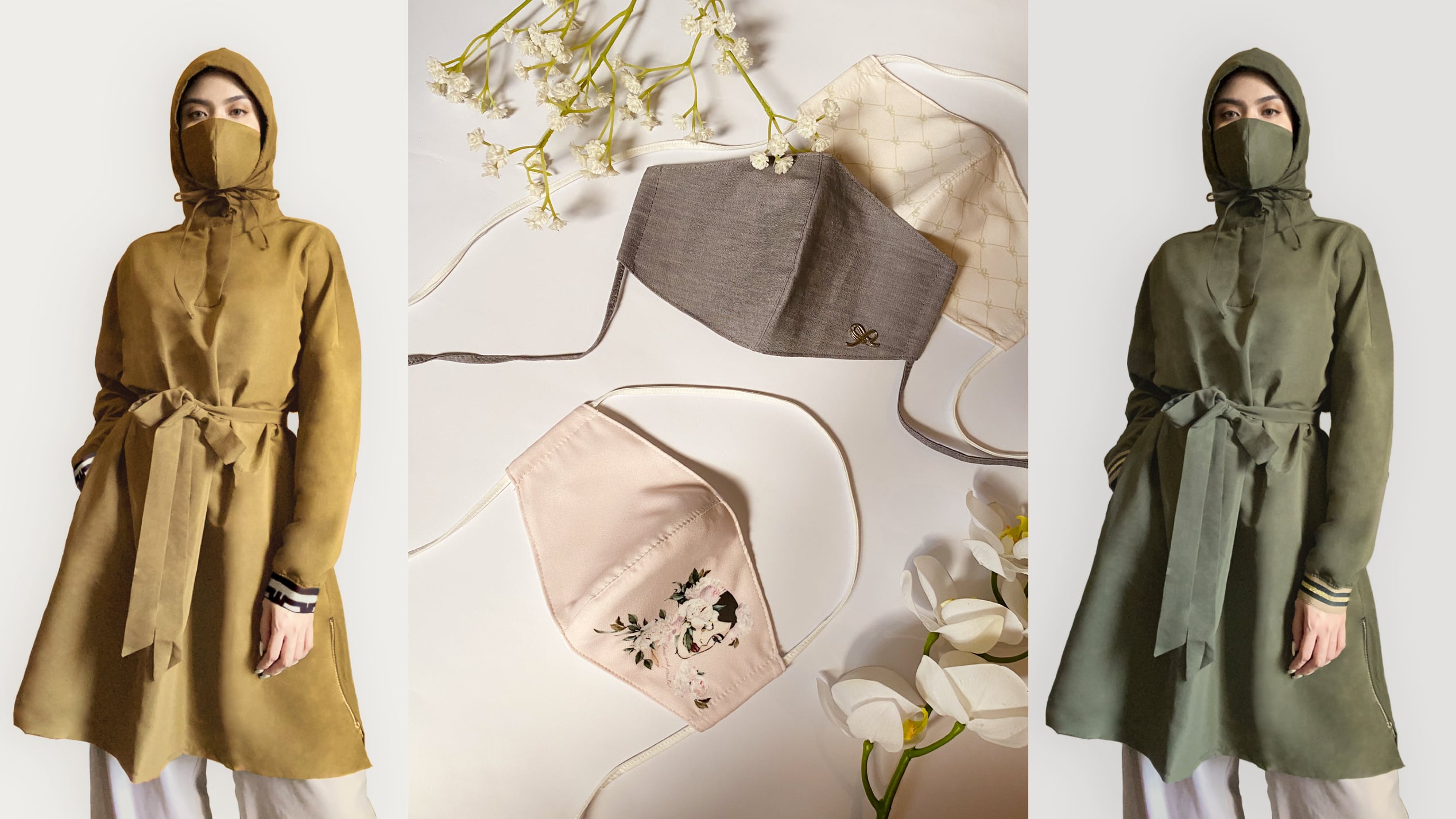 Plains & Prints Essentials Collection
Plains & Prints Essentials Collection