See 3 Fun Ways Pia Wurtzbach Rocked Her Converse Sneakers
On days when this beauty queen doesn't have to be in gowns and heels, she prefers to keep her look simple and laid-back in sneakers
It truly is an understatement to say that Pia Wurtzbach is one busy girl.
She tells
Metro.Style
, "This year, I'm trying to focus more on business. I started this little passion project,
our milk tea business in Alabang
. It's called Bestie, so it's three of us real life besties. And then,
I also have an ongoing lipstick collaboration with Teviant
. I have an
upcoming book with ABS-CBN Books
; we are targeting to launch it mid this year.
"I'm also trying to finish a movie with BlackSheep. It's gonna be a dark comedy. I'm going to be playing a crazy girlfriend who's jealous, possessive, and I'm sure some people will be able to relate to this movie when it comes out, so I'm excited for people to see that."
Despite her hectic schedule, she makes it a point to stay cool, calm, collected, and confident.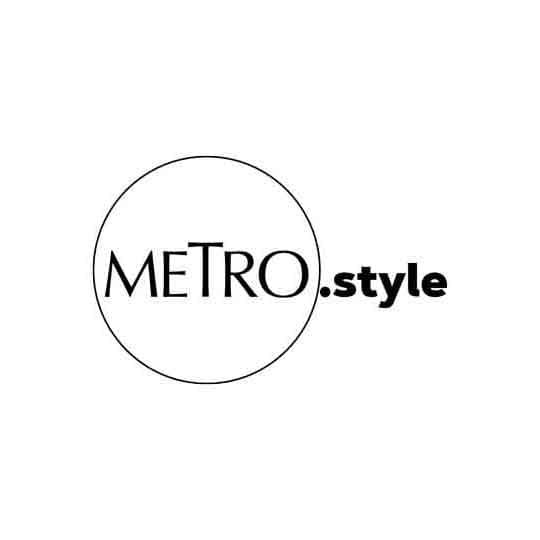 Converse's "Love Fearlessly" collection is carefully designed to share bold messages of love. Ever pair features a unique mix of graphic prints, written messages, and signature details such as mended and patched eyelets.
The latest addition to her growing list of endorsements is Converse
Pia arrives at this shoot wearing a casual black outfit, a perfect canvas for a statement-making pair of Chucks. She is now an ambassador for
Converse
and is the face of the brand's "Love Fearlessly" campaign.
"During days when I don't have to be super glammed up, like in a gown and heels, I like wearing very comfortable clothes. I like being comfortable with what I'm wearing, and funny because I've always been wearing Converse even before they got me as an ambassador.
"It's perfect for my lifestyle because I travel a lot and you can pair it with any outfit. Also, it's suitable for all ages. That's another thing that I like about Converse. Hindi siya 'yung trendy lang na bagay sa mga ganitong age group. Anybody can wear it. Like the shoes I wear now, this can be worn by a 3-year-old and also an 80-year-old. That's how broad the age range is. So it's timeless, it has no gender, it was no age. It's known worldwide."
In the world today, validation from social media has affected many people in a big way. But Converse tells us that the most important validation we can get is the one from within ourselves.
"We forget that nowadays, because now it's about the numbers and how many likes you get, and how many people are watching your stories or your post. And sometimes we forget how social media started in the first place, especially with something like Instagram. I feel like it started with you sharing photos that are important to you, not photos that are important to other people. It's your account at the end of the day."
"It's gonna be your name in there and whatever you post is a representation of you and your personality and what you love and what you like. And we forget that now, we cater too much for other people what they might like, what they might think, or what makes you look cool, but we forget that it's your username, that's your name there, so it should be what you like or what you love."
While she's active on social media, she also believes in the importance of putting down your phone once in a while. This allows you to breathe and live in the moment.
Pia on self-love: 'When you're secure with yourself and you take care of yourself and you know your values, you know what you stand for, you know your boundaries. If you know yourself well, that's when you're ready to love someone else and also take on the responsibility of loving someone else. Being loved and also loving someone else in return.'
Check out the 3 fun ways Pia Wurtzbach rocked her Converse pairs: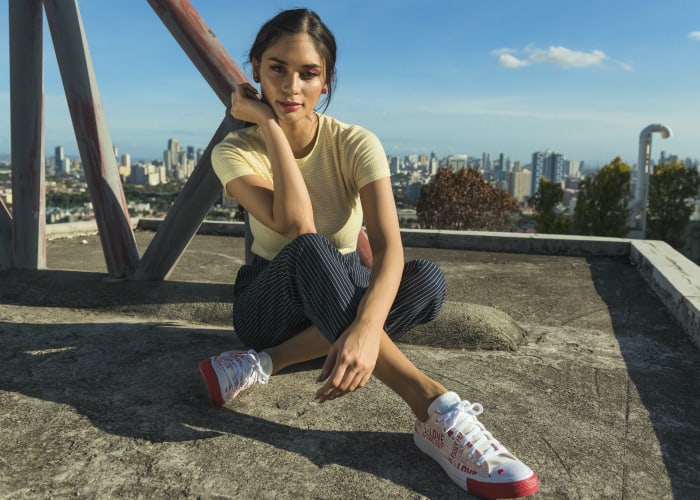 Converse x Pia Wurtzbach
Converse x Pia Wurtzbach
Photos courtesy of Converse